We're very excited to present today's Ja Ja Ja Takeover host, as we've been closely following the path and steps of this artist ever since he performed at Ja Ja Ja London back in 2015.
Back in January, the Icelander gifted listeners his debut album titled You Stay By The Sea, and today, we're going taking the opportunity to dig deeper into the record, and to explore its story with the creator himself – Axel Flóvent!
Check out our Spotlight Interview to get to know Axel better, and make your way to our Instagram – @jajajanordic – as Axel takes the reins of our account for the day!
Spotlight Interview: Axel Flóvent
Hello Axel, thanks so much for joining us! Let's get started – who you are, where are you from and what do you do? 
Heyhey! I'm Axel Flóvent, I'm a Indie folk musician from Northern village in Iceland called Húsavík and I've released 4 EP's and recently just released my debut full length record 'You Stay by the Sea'
Who (or what!) have been some of your greatest inspirations when making music?
I guess first and foremost, it was my family, my brother and my uncle who taught me how to play guitar. My brother has made music all my life and he made me see what was possible and I've wanted to follow his footsteps as long as I remember.
What's the first song you remember falling in love with? 
'Like Toy Soldiers' by Eminem, I just remember feeling something different from the melody of the sample, something new and exciting for my 10 year old ears.
And what's the best live show you've ever witnessed?
Jimmy Eat World, Amsterdam, 2017. They played all my favourite songs, the setlist was literally perfect. They were my favourite band as a kid. 
We're very happy to be speaking to you as you release your long awaited debut album 'You Stay By The Sea' – can you tell us about some of the album's themes and inspirations?
As maybe expected the main theme is in the title, the sea, the ocean. I have always been obsessed with using the sea as a concept to write around, it's such a powerful, magical element and the peace I feel by the sea deserved an album written about, I thought.
For me by the sea means home and the main inspiration behind the record is that I moved out of Iceland to look for a place where I felt like I belonged and I didn't find the feeling until I moved back home after 2 years abroad. Which is also a living breathing cliché but yeah. I guess the record is inspired by a lot of cliché's. And as someone who normally tries to avoid them as long as I'm aware of them, I tried to embrace them for this record. 
And how about the album making process – what were your ambitions as you were writing and recording the album? 
A lot of the songs on the record were written years ago, unreleased songs I've traveled and toured around playing for years, I had decided that those songs were not gonna be on any EP, they were gonna be on my first full length so when I sat down to finish choosing songs for my record, I had a few old songs to revisit.
I had a vision for this record a long time ago, back when I was writing my first EP Forest Fires, and I wanted to follow that vision and finish what I started. I wrote a couple of new songs to fit the puzzle before I went into the studio to record it, and we recorded the album in London and Wales with producer Ian Grimble. I got my band mates to play on the songs and added a full wall of brass on there which I had never done before. 
We've been big fans of your since the Forest Fires EP came out back in 2015 – so what do you think some of the biggest musical lessons you've learnt along the way have been? "Trust your instincts?" "First take's always the winner?!"
For me the first takes are definitely hardly ever the winner but trust your instincts is definitely a strong one in there. I think also back when I started, I always made myself believe that other people know better than me what my music should sound like, and with the years I've gotten better at making sure that I'm getting the right sound for the music I'm making. I've learned that I have to take my space and sometimes be the so called 'difficult artist' if I want to get my way. You can not get there by pleasing the people around you.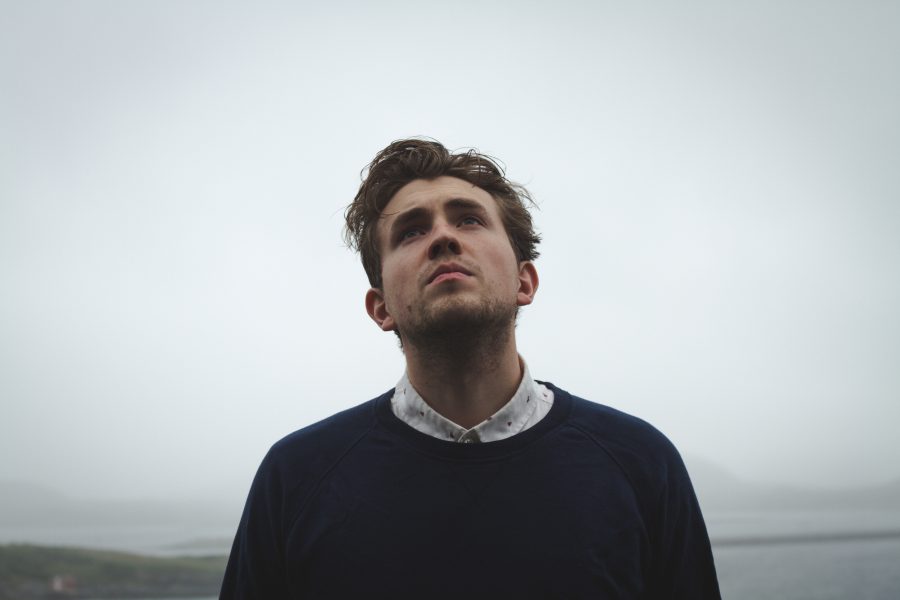 How has it been to release the record at such a strange(!) point in time? Are you excited to be able to get back out on the road?
Oh my I cannot explain how excited I am about getting back on the road, I dream about it every day. It was very strange to release this record during this time but I have the strong belief that this record will get to see the light of day and I will be able to tour it properly one day. 
What do you hope the rest of 2021 will hold for you?
More optimism for touring in 2022, I'm gonna use the time to write as much as I can. I mean I said the same thing last year and not a whole lot came out of it, but it does feel different this year, more optimism for what's to come so hope it will just continue on that positive note.
And finally, we always like to ask – do you have any good new music tips to share with us?
Oh yes from Iceland, my friends Rakel and CeaseTone are releasing exciting stuff these days, I'm a huge fan of the new Ólafur Arnalds album that I'm sure most of you are very familiar with.