Whether via her debut single '20 Something', or her brand new single 'Sideways', discovering the music of emerging Norwegian talent KAMARA is guaranteed to bring pure levels of joy to your day.
A Bergen native, this rising talent has just released her third single of the year, for which she teamed up with Mugisho – and it might just be our favourite yet! We dig into this exciting artist's influences, story so far, and look towards the future in today's Ja Ja Ja Takeover – read on to dig into the details, and head to @jajajanordic on Instagram to meet KAMARA as she takes the reins for the day!
Spotlight Interview: KAMARA
For those that haven't met you yet, can you please introduce yourself?
I'm a 22 year old songwriter and artist from Bergen, based in Oslo, Norway! I love pop a strong melody line, anime, dogs, asian food, and I'm a Capricorn
Who (or what!) have been some of your greatest inspirations when making music throughout your career so far?
The 1975, HAIM, Rihanna, Kate Bush just to name a few! I grew up listening to a lot of different artists, so I can't really pinpoint one inspiration.
What's the first album you remember falling in love with?
Thriller by Michael Jackson! ALSO Days Are Gone by HAIM. I want the whole album by HAIM to be played at my funeral.
And what's the best live show you've ever witnessed?
Robyn live at Øya Festivalen 2019! SICK! I ugly cried 90% of the whole concert.
Your latest single 'Sideways' landed last week, and we can't stop listening to it! Can you tell us the story behind the song, and what it was like to collaborate with Mugisho to create it?
I love working with Mugisho! We vibe well and it's really easy to work with him! 
Sideways is about taking back the control and standing your ground. It just feel really natural working with him! 
What's the best setting in which to listen to your new single?
Whatever setting you find fit will work! The song is yours now, and you can listen to it whenever or however you want! If you listen closely to the lyrics you might cry, but if your just letting your body feel the beat, you just wanna dance!
And 'Sideways' is the third single that we've heard from you so far – so what would you say are some of your biggest ambitions when you're creating music? Where are you hoping these songs will take you?
To the moon!!! World domination!!
I'm hoping these songs can be a part of the first building blocks, in my long lasting career.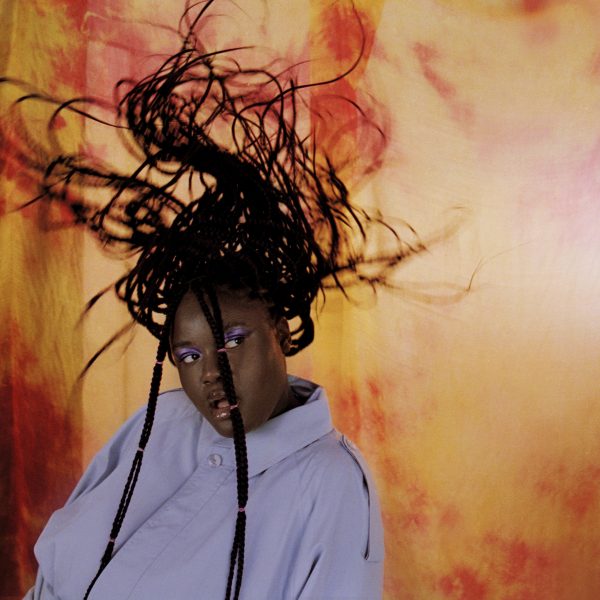 How have you been keeping busy during these recent, quieter times?
Other than creating music? Watching anime, reading, sleeping, FaceTiming friends and family. I've honestly just been chilling. Taking time to reset and reconnect!
What do you hope 2021 will hold for you?
More open doors with amazing opportunities and being able to play live concerts!!! And of course making more music!! <3