Fresh from releasing a striking new single and video called 'Where Do We Go', we're very excited to present today's Ja Ja Ja Takeover host, Sval!
Having released a debut EP last year, Sval has been steadily unveiling new music throughout 2020 – so join us as we get to know more about this emerging artist in an in depth interview – and make your way to Instagram as Sval takes the reins of our account today!
Spotlight Interview: Sval
Hello Sval! For those that haven't met you yet, can you please introduce yourself? Who you are, where you're from and what you do?
Hi! I'm Sval and I'm from Norway. I grew up in Oslo with my parents and two younger brothers. Sval is both my artist name and my birth name. I've been asked about that a lot lately, since Sval isn't a common name in Norway.
Writing songs has been my passion for as long as I can remember, and it is the main reason why I got involved in the music industry in the first place. I won a songwriting competition for kids when I was twelve, and I have been enjoying making songs and working as an artist ever since. I have released songs both in Norwegian and English, but I have always preferred writing in English.
What would you say have been some of your greatest inspirations when making music throughout your career so far?
I am a very nostalgic person, so my inspiration usually comes from memories and important moments in my past. I feel like writing songs or poems is a way for me to rewrite certain moments or situations where I might regret things I did not get to say, or something I wish would have been different. Other times it is about cherishing moments I do not want to forget.
I also easily get inspired by movies, TV shows or if someone close to me is going through something.
What's the first album you remember falling in love with?
When I was younger and did not have access to a lot of music, I would love everything. A lot of my music taste has been influenced by my dad who has very good music taste. He was actually the one to introduce me to Frank Ocean, who is now one of my favourite artists! I do not think it is the first, but one of the albums I absolutely fell in love with during high school was the 1975's debut album, which I still listen to frequently.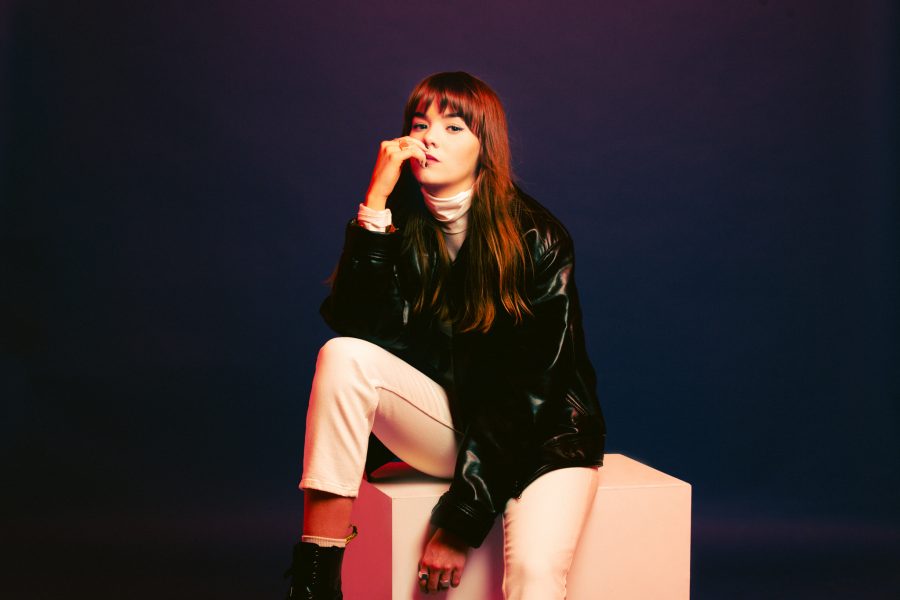 And what's the best live show you've ever witnessed?
I was lucky enough to see Frank Ocean live at the Northside festival in Denmark. It was a very special moment to me since his Blonde album had just released and it is one of my all time favourites.
But as far as best show experiences goes, I think seeing Kehlani, at one of the smallest venues in Norway has been the best so far. The crowd was so hyped, people were singing and dancing like crazy and I could tell Kehlani had a fun time performing.
We love your latest single 'Where Do We Go' which arrived last week – could you tell us about the story behind the song?
The song is about finding out who you are in a relationship. I think being in a relationship has taught me a lot about who I am. Falling in love is a very scary thing, I think, and to me, the song is about that fear and excitement when you realized you have fallen, but you are not quite ready to admit it to yourself yet.
And the track came accompanied by a beautiful video too – what were you hoping to capture with the concept of the video?
Thank you! I wanted to portray relationships that I found to be important when I was young, and I think it is important, especially for young people still trying to find themselves, that being in a relationship with a woman is part of some peoples story. It is my story, and showing my authentic self is very important to me.
What would you say is the best setting in which to listen to this latest single?
When I wrote this song, I imagined myself walking through the city late at night on a rainy day. If that is a bit too gloomy, I feel like most music gets better when you are on a road trip or just driving.
You've been releasing loads of new music lately with your debut EP landing last year, and 2 further singles in 2020 – so what's your secret recipe for writing new music?!
My way of writing is less about where I am and more about reminding myself to capture my feelings in the moment. So if a certain thought or concept pops into my head, I must write it down immediately. I have found that I write best when I do not feel the pressure to be creative. I usually write most of my stuff during the night time. So, when I get to the studio I usually bring ideas I have worked on ahead of time.
What do you hope the rest of 2020 will hold for you?
I hope my friends and family stay safe and healthy, and that I get to make more music I am proud of. I also hope that people listen to 'Where Do We Go' as I am so excited for people to finally be able to hear it.
And finally, do you have any good new music tips to share with us?
My friend Matilda just released an album, she is a very talented songwriter. I would definitely recommend people to listen to that. My non-Norwegian favourites lately are Rosalía and Brockhampton.