While many of us have been cooped up inside this summer, Danish quartet Liss have made sure to make the most of the recent months, releasing an excellent new EP back in July. Third is the name of the record, which plays host to a number of unmissable tracks and showcases multiple facets of this band's personality.
And when they haven't been making music, Liss have spent their summer days renovating a farm house and turning it into a new studio! To celebrate its completion, the band are throwing a mini-festival for friends and fans – so read on to find out more, and head over to our Instagram at @jajajanordic as Liss let us tag along while they prepare for tomorrow's festivities!
Spotlight Interview: Liss
Hello Liss! For those that haven't met you yet, can you please introduce yourselves?
We're a band from Denmark consisting of 4 members – Søren (vocal), Tobias (drums), Villads (bass) and Vilhelm (guitar). We all grew up near a city called Aarhus where we met during high school. 
What have been some of your greatest inspirations when making music throughout your career so far?
I think we all agree one of our biggest inspirations consistently has been Prince. His work is so strong and and his catalogue so extensive that you discover something new and amazing from time to time (also a lot of duds though!)
What was the first album you remember being blown away by?
I (Vilhelm) recall being blown away when my older brother showed me In Rainbows by Radiohead. 
And what's the best live show you've ever witnessed?
I think one of the most recent memorable concerts were this live mixtape curated by our Danish label Escho. It was set in a very beautiful hall at a gallery called Copenhagen Contemporary. All the different artists were positioned in one big circle enclosing the audience in the middle. And every artist had to play right after each other "live mixing" the sets into one another. Very cool experience. 
Your latest EP Third landed a few weeks back – can you tell what some of your ideas and ambitions were when making the EP?  
I think one of the main things about this EP was so showcase some more aspects of how we produce our music. Collaborating with different people and artists. 'Another Window' for example started out as an Ableton midi project evolving in to this groovy electronic track produced with our good friend Bullion, opposite to the track 'Waste My Time' which was written like an old school band, in the rehearsal space, and produced by Ben Baptie. Some of the songs on there are very old as well… Especially 'Safe With Me' which almost didn't make the cut on the EP, but we just felt it was time for that song to come out. 
And what would you recommend as the best setting in which to listen to the EP?
In your windowsill with a glass of fine wine.
We've also heard that you're throwing a festival on the 5th September! We'd love to hear more about what you have in store, and where we can find out more…
Basically we've spent the summer renovating Søren's family's old farm-house and we thought – what better way to end this summer than to host a mini festival with our friends and fans… Go check out our Instagram, and we'll be taking over the Ja Ja Ja account and showing you all the preparations!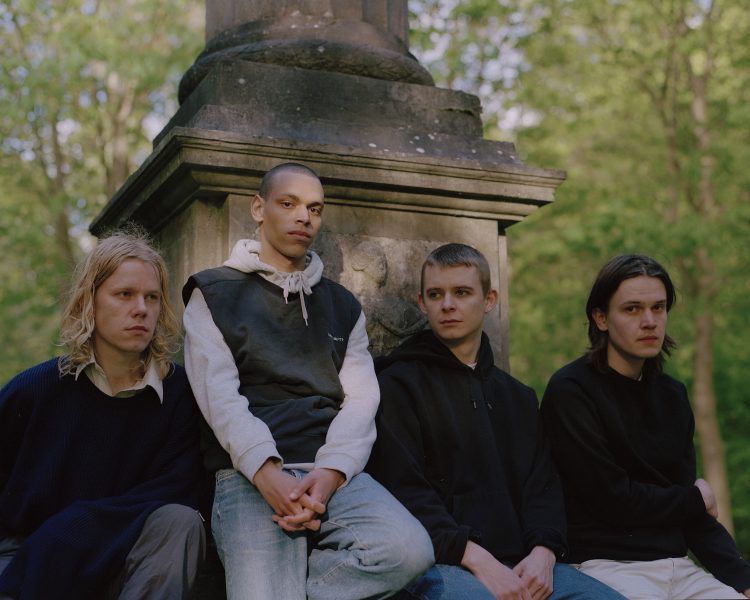 How have you been keeping busy during these recent, quieter times?
We've had a very relaxed summer renovating Søren's dad's old farm and building a studio. Now we're out here making new tunes and watching a lot of bad movies.
We know it's been quite disrupted lately, but what do you hope the rest of 2020 will hold for you?
Right now I think our focus is at finding the right songs to fit the next release. We got so much music now that's just about choosing which ones to finish.
And finally, we always like to ask – do you have any good new music tips to share with us?
We are always happy to shout out our Danish family – please go check out Varnrable, Ydegirl, Late Verlane, Yangze, Astrid Sonne and BishBusch – they're all amazing artists.