Her brand new single 'Catch Me If You Can' is fresh out of the oven, so when would be a more perfect time to get to know rising Swedish star Yaeger better than RIGHT now?!
Based in Stockholm and currently carving out a name for herself as a formidable songwriter, vocalist and performer, Yaeger has spent the past few years prolifically creating new music, collaborating, and finding her perfect sound. With 3 new singles released in 2020 so far, it feels like she's just getting started – so join us as we get to know Yaeger better in a Spotlight Interview, and head to @jajajanordic on Instagram as she takes over our account for the day!
Spotlight Interview: Yaeger
Thanks so much for joining us Yaeger! For those that haven't met you yet, can you please tell us a little about yourself?
Thanks for having me!!! My name is Hanna Jäger, aka Yaeger. I'm 22 years old and live in Stockholm, working as an artist/songwriter.
Wanna know more? Follow me on Instagram and Twitter.
What would you say have been some of your greatest music making inspirations?
Women who speak up and don't let themselves be limited. Sub cultures (skate, snowboard, rock climbing). The queen, Kehlani, has inspired me for the past 3 years. She's so hardworking and independent, and wants to stay true to herself. I think that's so important. And of course, LOVE. Love never gets boring 🙂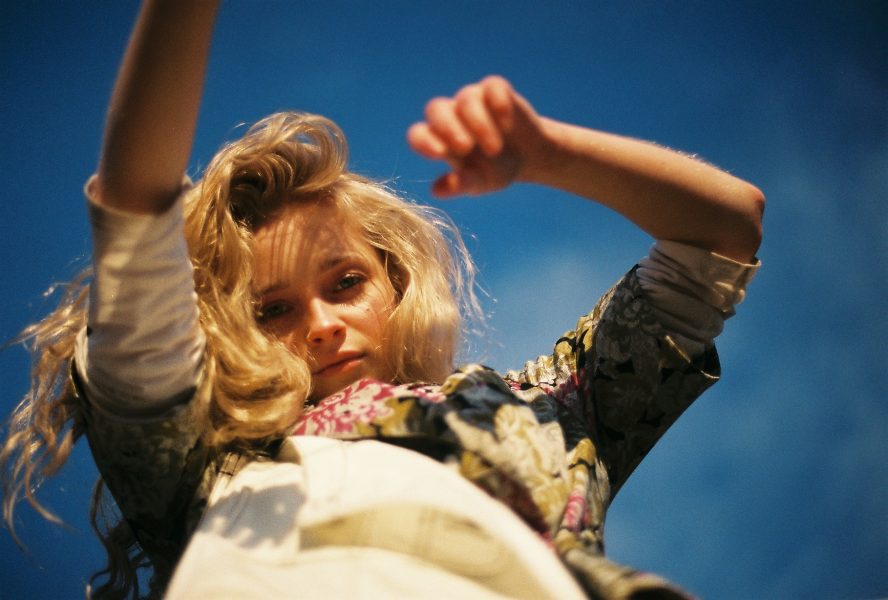 What was the first album you remember being blown away by?
I didn't really listen to albums until I was like 13. I usually played Absolute Hits For Kids on my stereo (Christina Aguilera, Justin Timberlake, Britney), and when I got a Walkman I just listened to whatever CDs my older sister had bought. It was the same when I got my first iPod Shuffle, I just listened to loads of different artists and genres, but never albums. So the first album I was blown away by and wholeheartedly listened to for 2 months is Born To Die – The Paradise Edition by Lana Del Rey, 2012. 
And what's the best live show you've ever been to?
Wow there's SO MANY GOOD ONES. Being in a room of 250 people watching Kehlani in Stockholm was so intimate and cool. I was right at the front, and Ella Mai was the support act. That was an experience. Still Woozy in London was really cool too, his audience was SO AWESOME. Literally 90% of the people who were there were hardcore fans. And he had so much fun on stage, just dancing super goofy throughout the whole set and being so true. There's so many more, that are good in other ways!! Foo Fighters, Beyoncé, Kendrick Lamar, ahhhh I miss live!!
You've just released a brand new single, 'Catch Me If You Can' – can you tell us about the story behind the track?
That's right, a song about not letting shitty vibes from the past catch you again. There's so many of us who limit ourselves because of something someone said to you ages ago. That stuff keeps circulating inside of us, and eventually they turn into our own voice in our heads. So I say fuck 'em, and don't let them catch you again. You do YOU BOBOO. 
This is the 3rd track we've heard from you so far this year – what are some of the main ideas and themes that have been inspiring your latest work?
The themes differ from each other. But that's sort of my philosophy with my music too, I'd like to speak about different things. It's still my voice, my melodies, and my way of writing songs. But I guess the core of my songwriting has always been to spread happy thoughts and let people know they can be whoever they wanna be. To not think so much about what other people think.
And what's your favourite part of the music making process? Are you all about the studio, or is it the live performances that get you excited?
Hard to choose, I love them equally. But I'd say that it's live that gets me going. All songs I write, I have the live performance in mind. How do I perform the song I'm writing? If that doesn't make sense to me, I scratch the song and start over.
We know it's been quite disrupted lately, but what do you hope the rest of 2020 will hold for you?
It's already going in the right direction, and a lot of new opportunities have opened up. Imma work hard and it'll pay off, and already is 🙂 Whenever I say it out loud, something new comes up! Haha, I do believe that thing is true in a way. I feel really positive about this year, it will be so memorable. Out of the wrong reasons, but change is happening.
How have you been keeping busy during these recent, quieter times?
Writing songs and planning for releases! It's been a good way to deal with everything. I've spent a lot of time with my close friends and family too, it's been really good for me.
I understand what you mean by quieter with the pandemic, but the BLM movement is loud and clear. I've been taking time to listen to black voices and educate myself and others around me, about the injustices that so many people are suffering from. Yesterday I realised that releasing a song saying 'Catch Me If You Can, nah, they won't do it again' as a white person during these times is NOT the same as if a black person did it. So we gotta be aware of our privilege, and reflect 🙂
And finally, we always like to ask – do you have any good new music tips to share with us?
Ofc!!! I'm about to drop all my friends below, gotta support!!
Augustine – 'Coast' 
Fricky – Kär Pt.2
Lennixx – Bold Me
Casper The Ghost – save me
I have a playlist that I update every month called 'My Favs' if you want some more!