We're so happy to be joined by Norwegian newcomer Vaarin today – a musician of exceptional talent, who in addition to her own, self-penned tracks, has been sharing a series of magical, beautiful cover versions throughout the summer months so far.
Today, Vaarin reveals the latest in that collection – a sumptuous cover of Tom Odell's 'Another Love', so we caught up with the artist herself to dig into her relationship with that song, as well as her own, personal story when it comes to making music.
Vaarin is also over at our Instagram as we speak, so make your way over there so get to know this rising star better – @jajajanordic!
Spotlight Interview: Vaarin
Hello Vaarin, thank you for joining us! Can you please introduce yourself?
I am Vaarin. A young girl and artist with an old soul from Norway. I sing, write and share my feelings through music.
What would you say have been some of your greatest inspirations when making music throughout your career so far?
As a child I listened to a lot of "weird" music.. at least not "mainstream» music. My mom would play "CocoRosie" in the car on our way to school and I loved both Björk, Eva Cassidy, Susanne Sundfør, and Ane Brun at an early age. I think I get inspired by strong female voices.
And of course my own life, my stories, my feelings and my relations with others. My own mentality and reflection on life is my biggest inspiration in writing.
And movies! I love writing music to films and visuals. I also picture and feel different colors when making music. Like each note is it's own color.. I can get inspired by a mix of many thing!
What was the first album you remember being blown away by?
I am a bird now by Antony and the Johnsons.
And do you remember what first inspired you to start making music?
Hmm… I think I had a breakthrough in my mind when I got diabetes 1 at the age of fourteen. I started to think a lot about life, what life meant, who I was and what I was worth. All my thoughts had to come out somewhere. It wasn't things I could talk about with my friends at at school at that time..
My dad played in a heavy rock band when he was young and sometimes when I got home from school he played some chords on the guitar in our living room. One day I started singing along to his chords with my own melodies. And it ended up being my place to share my thoughts and emotions without really talking about them. It felt so good to sing and make something creative out of my thoughts, that I couldn't stop doing it. That's what inspired me to make music and the reason I started! The real power of music as an art form. It was my way to cope with my emotions really..
You've got a brand new single out today, a cover of Tom Odell's 'Another Love' – what made you want to record your own take on this song?
Odell has been both my crush and tune for many years, mostly in my teens. I've listened to the song, crying over love not lasting soooo many times. The original has a "power" in it that makes you feel strong, even when you feel super small! And when I was planning these 'Quarantine Recordings' I suddenly thought about this song. I hadn't heard it in a few years (because it reminds my a lot about my teenage-years) but when I listened to it, at the age of 23, I felt the lyrics in a different way. I felt the darkness in it, really. And I thought it would be cool to make my own take on a song that means a lot to me. Maybe that is why I got tearful while singing it… It actually means a lot! Many many memories hidden in that tune.
Tom Odell is also a human being I have a lot of respect for, as a musician, as a reflected man and a very very good songwriter for melancholy. I listened to a podcast some days ago where he talked about his issues with panic attacks and I relate to his words and music very strongly.
Where did the idea behind this series of covers come from?
It was a result of being restless and wanting to share emotions. It happened pretty fast and it started with me going to my favourite studio, in the small town Vestfossen in Norway, with my favourite pianist Fredrik Barstad and engineer Eivind Kløverød. I chose the songs and it ended up feeling so special that it ended up being planned for release. The 'Quarantine Recordings' sums it all up perfectly. It's rough, raw takes of each song, with the purpose of revealing a calming feeling and emotions I felt through the weird time we all are in. It's meant for all of us who need to get some feelings out and those of us who feel a little lost these days. It is such an important time and focus right now, but it's also very heavy for some people…
And how about your own songwriting process – do you have a specific method for creating? Do you need to be in a studio, and in the 'zone' – or do you like to write a little bit here, a little bit there…?
It's different every day and each session works different including where, how, when and who I am working with. If I am writing on my own I tend to use two different methods. The first one is to force myself to find the inspiration or force myself to get out some words either if it's good or bad. The other method is to always write down my thoughts and sing short melodies on my phone when they pop up. A song can come out of everything.
When I write with others I like to take time to get to know each other and talk a lot about our thoughts before writing. I like to talk about what is happening in our life and maybe find a common ground to start with. Either way I think I write better when I have something to tell, and maybe I write better when I am going through hard times. But my bank of emotions, stories and hard life-experiences is very full now, so I tend to search in my bank every time I write to get that real connection with the song.
And can you tell us a bit about the story behind your recent EP, Bitter Taste of Goodbye?
The four songs on the EP came to life the last two years of my traveling to Bergen doing sessions there. I had many sessions with the great producer and songwriter Mathias Wang and we worked together to finish the four songs to be the first release after my album in 2018. I like to see the EP as a mix of different feelings, stories and colours from my life the last two years. Each song represents an experience in my life, both good and bad. It's different from my album but it's also commonalities. It's a new start that shows different sides of me (musically and emotionally) but it also feels like home.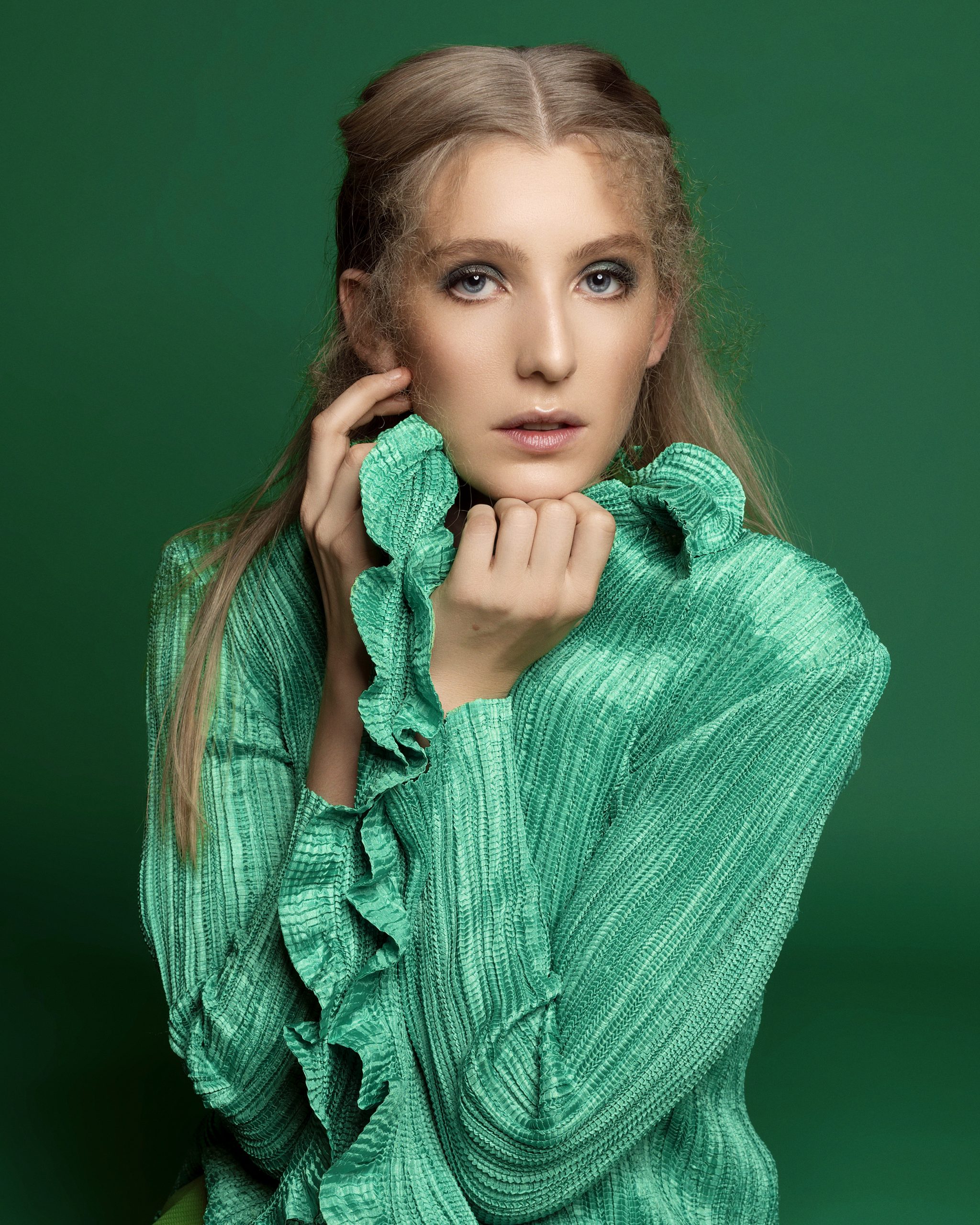 We know it's been quite disrupted lately, but what do you hope the rest of 2020 will hold for you?
I hope for a better world. And of course I hope it will be possible to gather an audience and meet people and play music. I hope that I'll release more music, make more music and that I can keep doing what I love… and also that I can leave 2020 with the feeling that I've helped someone or made something that has worth.
And finally, we always like to ask – do you have any good new music tips to share with us?
I recently found this beautiful Danish artist under the name Broken Twin and her self-produced album May from 2014. This is a masterpiece and I think she has something very special in her voice. It's been a long time since I cried because of an album! Although; I checked her out on Instagram and she will release new music under a different name, Majke Voss, very soon and I am looking forward to that. I support her with my heart.
It's so many talented people releasing music every week. I can't even keep up! I love Agnes Obel, Ásgeir, Ólafur Arnalds, Melissa Horn, Ine Hoem, Siv Jakobsen, Sigur Rós, ARY, Ida Wenøe, The Tallest Man On Earth and many many more!