We have to admit, we've always been a bit obsessed with Sin Fang here at Ja Ja Ja. Ever since we came across his 2013 album Flowers, we've been keeping a close eye (and ear) out for new releases from him – the latest being a stunning collaboration with fellow Icelander JFDR.
Alongside his solo efforts, Sin Fang – aka Sindri Már Sigfússon – is a part of excellent Icelandic outfit Seabear, and a keen collaborator – so despite world events, 2020 has seen him release some of his most intriguing and inspiring work to date. And if you read on as we delve into a Spotlight Interview with Sindri, you'll get some hints of even more new music to come!
Sindri has kindly offered to take the reins of our Instagram today, so make your way to @jajajanordic to follow his day – and scroll down to get to know Sin Fang better!
Spotlight Interview: Sin Fang
Hello Sindri! So nice to have you join us! We've been shouting about you over the past few years here at Ja Ja Ja (as well as having you join us at our 2013 festival!) but for those that haven't met you yet, can you please introduce yourself? Who you are, where you're from and what you do?
Hi! Thank you for having me! I am an Icelandic musician, i'm part of the band Seabear and have been releasing solo music under the name Sin Fang for a little over ten years now. I have a little studio in Iceland and I work on scores for films, TV and adverts when i'm not making my things for myself.
Great, so first things first, a bit of background: who (or what!) have been some of your greatest inspirations when making music throughout your career so far?
When I was starting out I was listening to so much different music… Smog, Sparklehorse, Cat Power, Stina Nordenstam to name just a few that I think directly influenced me looking back. In Iceland it was múm, Sigur Rós, Slowblow, Björk & andhéri and just people around me. I didn't know any of them at the time but just seeing them around making this magical music kind of made you think, maybe I can too?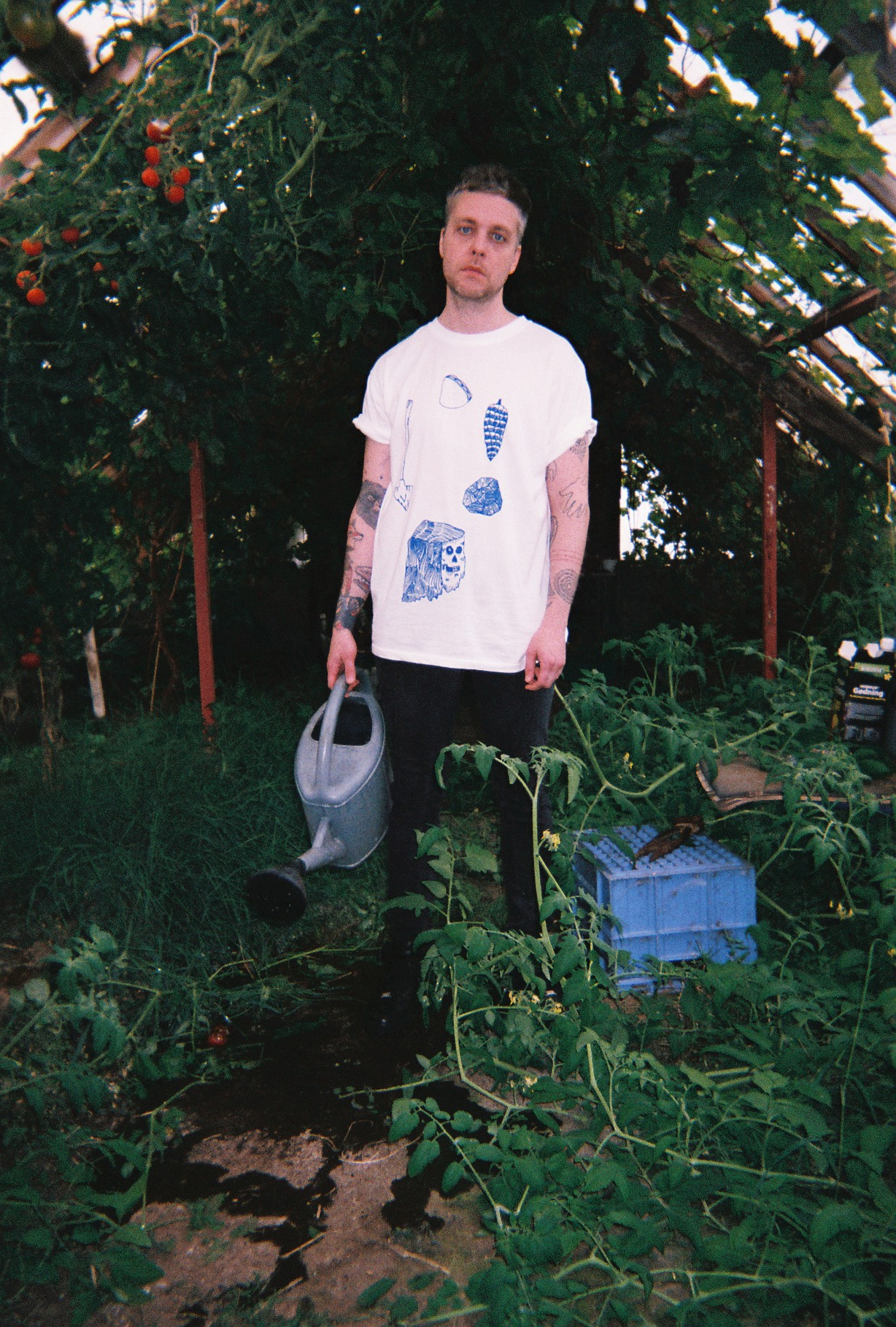 What was the first album you remember being blown away by?
Michael Jackson's Bad when I was very little.
And what's the best live show you've ever witnessed?
I've seen so many good ones but I think Joanna Newsome in a small church in Iceland might be my top one, it was very special.
We're very excited about your latest single 'Lost Girls' with JFDR – how did the song and collaboration come about?
It's from my album coming out in August called 'the last shall be first'. It's a collection of songs i've done over the years that didn't go on any albums or happened by accident and didn't fit anywhere.
I recorded 'Lost Girls' with Jófríður when we did some sessions for fun after touring together in 2015. I wrote the song after reading a newspaper article about teenage girls in Iceland lost in substance abuse that would frequently go missing or escape from rehabilitation places.  
We've spotted a few other collaborations from you this year too – what's the story behind the Shards & Isolation Choir ('Inside I'll Sing' is absolutely beautiful!)?
My friend Kieran Brunt from the band Shards wrote it. He's a choir leader and does really good vocal arrangements. I really love that song and it's so fun hearing all of those voices blend together on the record. Was very fun to participate in and I thought the lyrics were absolutely beautiful.
And you released a recording of your 2019 project Flóóð, Vol. 1 earlier this year too – can you tell us a bit about that project?
It's a recording of an improvisation show I do with my friends Kjartan Holm, Paul Corley and Francesco Fabris at a venue that has now closed (boo) called iðnó in Iceland.
We used to do them once a month, set up in the centre of the room with a bunch of smoke machines and lights and do ambient drone music.
It's really fun and I hope we can do more as soon as possible. we have some other live recordings like that coming out and we've also done a studio session that we're gonna release at some point.
We know it's been quite disrupted lately, but what do you hope the rest of 2020 will hold for you?
I don't know… it's been so strange. I've mostly been working on scoring stuff and trying to stay sane. My studio is next to my house so i've spent a lot of time making music by myself and with other people remotely. Hopefully one good thing that will come out of this is people making a lot of interesting music.
Release wise, I have my Sin Fang album coming out in August, a soundtrack album that i did with my friend Atli Örvarsson and hopefully a new Seabear album.
And finally, we always like to ask – do you have any good new music tips to share with us?
JFDR – New Dreams, Hjaltalín's new album, Joey Christ – bestur, Atli Örvarsson – You Are Here, Krassasig – Einn dag í einu, Jónsi – Swill, Liljakki – O shit er eg i geimnum, Moses Hightower – Stundum, Skoffín – Sætar Stelpur just to name a few i've been listening to lately… I probably forgot a lot that I will remember when i'm trying to fall asleep tonight.