We're so excited to introduce you to today's Ja Ja Ja Takeover host – a brand new talent from Denmark, that we've been listening to non-stop for the last few weeks. Meet Bathsheba – whose latest single 'Hit 'N' Run' landed just a few weeks ago, accompanied by her first ever music video.
Bathsheba's seamless blend of powerful pop hooks and candid lyrics have us completely hooked, so get to know this thrilling emerging artist better by checking out our exclusive Spotlight Interview below!
Bathsheba will be joining us all day, so head over to @jajajanordic on Instagram to say hello and to tag along as she guides us through a day in her life…
Spotlight Interview: BATHSHEBA
Thanks so much for joining us! For those that haven't met you yet, can you please introduce yourself? Who you are, where you're from and what you do?
Well my name is Bathsheba, I'm a 21-year old singer and songwriter based in Copenhagen. At the moment I'm and up-and-coming artist, I've just released my 3rd single 'Hit 'N' Run' and my first music video, which I'm super excited about.
What have been some of your greatest inspirations when making music throughout your career so far?
That's a difficult question. I think I've been inspired by musicians and people in so many different ways, that it's hard to narrow it down. But I grew up listening to a lot of Rihanna and Beyonce, always dancing to them and their songs. My dad used to play a lot of R'n'B to me like Bob Marley and Fugees which I also loved a lot. My greatest inspiration I've taken from different artists and people in general is to try and stay as true to yourself as possible. I think that's how music becomes greatest, a bit of a cliché I know…
What was the first album you remember being blown away by?
Rihanna's Anti album. This album is everything in one; attitude, vulnerability, everything in one amazing peace. Dream album.
And do you remember what first inspired you to start making music?
Listening to other artists songs and feeling how they affected me. I've always wanted to be able to affect others. I want to make music that moves people, that get them to feel and honestly, I really don't know a better way to do that to other people.
You've just released your latest single, 'Hit 'N' Run' – we'd love to know more about the track: what's the story behind it?
I wrote Hit ´N Run almost two years ago now. I was so much in my feelings back then and really wanted a literal photo of the feeling you feel, when someone calls you late, promises all the good stuff, to get the good stuff, and then when morning comes, they back down. You're left feeling so stupid, like why did I again trust in this person. So, in real life Hit ´N´ Run, is when someone drives into your vehicle and flees the scene without taking responsibility for their actions. You're left to pick up the dirt and pull yourself back together, as you are when that special someone – who you trusted again – leaves you in the morning. A really shitty feeling.
This is the 3rd excellent single we've heard from you so far this year – are there certain themes and ideas that have been inspiring you when making these songs?
Definitely. I think that the overall topic must be to not feel good enough to be insufficient – and you know, you can sing about that in so many different ways. I also think that is a feeling most of us have felt.
And do you have a specific method for making music? Do you need to be in a studio, and in the 'zone' – or do you like to write a little bit here, a little bit there…?
I usually write the songs when I'm in the feelings. I want to be as honest about it as possible and that's, most of the time, easiest when you're really feeling the stuff you write about, physically on your body. But some periods are different. Sometimes it's too hard to write about it when I'm in the middle of it, and then I write it over a long period of time. There is not one specific method, but different moods that makes me write in certain ways, I think.
We know it's been quite disrupted lately, but what do you hope the rest of 2020 will hold for you?
I really hope that it holds some concerts for me. I have 100% respect for the whole situation, and I continue to take it very seriously. But if it at one point again this year is possible to gather people again under one roof for a concert experience, I would love to play. I want to look people in the eye again, feel them, not just through a phone or an Instagram live. I really miss that.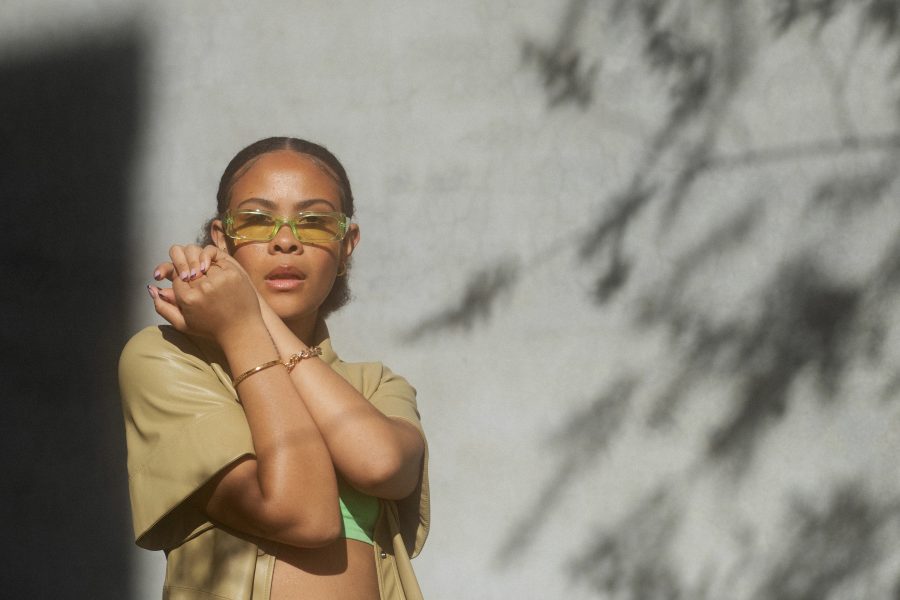 How have you been keeping busy during these recent, quieter times?
At first I self-quarantined for a long while, but slowly as everything started to open up again, my schedule started to fill up. Also because, you know, you have to re-think a lot of the plans you had planned for the year, you have to work around the situation while still taking it very seriously. But I'm blessed to be a bit stressed, haha – it just really means a lot to me, as an upcoming artist, that I can still release some new songs.
And finally, we always like to ask – do you have any good new music tips to share with us?
Of course! Right now, I'm head over heels about the Danish artist Goss. His lyrical universe is so special, I truly love it, and the melodies are so so good. I really like him a lot. Also, the Danish artist Drew, she is so talented I loooovee her songs too! And Mercedess! Amazingly talented women!
And If were out of Denmark then, its no news, but Teyana Taylor…EPIC, and as always one of my all-time favourites, Stormzy!