Making a welcome return after some time away, we're so excited to hear new music from one of Norway's most striking talents, ARY. We were lucky enough to have ARY perform at Ja Ja Ja London a few years back, so we've invited her to host today's Ja Ja Ja Takeover to find out what she's been working on in the time since then, and to hear about the creation of her hypnotic, heart-breaking latest single 'Oh My God'.
Read on as ARY tells us in her own words where the inspiration for her music comes from, as well as opening up about her journey over the past few years, and the energising collaboration that led to the creation of her latest single, 'Oh My God'.
As well as taking part in our Spotlight Interview, ARY will also be taking charge of our Instagram account today! If you don't already, head to @jajajanordic to follow us – and stay tuned throughout the day to get to know ARY better!
Spotlight Interview: ARY
Hello ARY! We first met you when you played at Ja Ja Ja in London back in 2016, but for those that didn't catch your show, can you please introduce yourself?
Hello, my name is Ariadne and I am ARY. I'm a 26 year old Norwegian artist, living in Oslo. I love singing but I am also a self taught producer and songwriter. I mainly make music for ARY, but have co-written/ co- produced tracks for other acts here and there.
Where does your greatest music-making inspiration come from?
I am easily inspired, and I can get inspired by a huge variety of things and states. I have some long-term idols that always inspire me to think bigger, and I also find a lot of inspiration in my life, others stories, And my emotional state. I am extremely sensitive and emotional, so when inspiration strikes, it's like my whole body is full of it and what caused it becomes less important than the feeling itself, and how I choose to channel it. Inspiration itself takes me nowhere unless I channel it into something.
What was the first album you remember being blown away by?
Melody A.M. by Röyksopp. It was the first electronic music i heard and I fell in love with it right away. In my opinion it still is one of the best albums of all time.
And what's the best live show you've ever been to?
Silvana Imam. She's a Swedish rapper. I've always liked her music and her style, but when I saw her performing for the first time, I couldn't think of anything else for weeks. She was completely hypnotizing in a way I've never seen before.
We're so happy to hear new music from you, so can you tell us a bit about your latest single 'Oh My God'?  What did you have in mind when you were making the song, and are we right in thinking that Gundelach helped you to get it on record in the studio?
Thank you! The skeleton of 'Oh My God' came to in a session in London actually, but it didn't find its shape until I started mapping it out in my home studio.
After the first demo was made, I sort of had it in the back of my mind for a while, wondering how the melody would like to get dressed, and I had it as a project at hand when Gundelach and I were hanging out in his studio.
He asked if I had anything he could work on, and when I pulled up the session he suggested he could record some of his ideas into it and I could pick out the parts I liked. He said it like he had complete confidence that I would be able to finish the production, and that gave me enough confidence to actually do it.
The pulsing bass drum in the 2nd verse is the same one he recorded that day. 'Oh My God' and 'Kakofoni' became the first songs I produced myself, and it feels like a huge step in the right direction for me as an artist. To be self-sustaining in a way also feels like a stronger place to come from when cooperating with others.
It's been a little while since your last release, 2017's 'Already There' (which we still play all the time!) – what have you been up to since we last heard from you?
2017 feels like an eternity ago… I didn't set out to take a three year break, it just sort of happened. Looking back, although I felt I had some success, I didn't feel like I was standing on solid ground. I made one song and one song, and jumped from session to session. I didn't feel like I had power over my career choices, and there was a lot of arguing behind the scenes. I wanted so much to find someone who could help me find the right sound for my productions, so I traveled a lot and worked with amazing producers both in the Nordics and London. But never really found the right fit.
So a little over a year ago I started considering doing it myself, so since then I've watched a lot of tutorials, trying to become a better producer. I also figured out that I am the only one who can be in charge of my choices creatively, because nobody will ever dedicate as much energy into the project or risk as much as me while trying to make it work. And that sort of helped get my thoughts in order. I've always been a bit of a damsel in distress, waiting for someone to come and save me. That can attract a lot of wolves in my experience.
And what are some of the themes and ambitions you've had in mind for the music you've been making lately?
I recently lost my twin brother, Andreas. Honestly it sort of swallowed my world and everything in it. I still have my life and I try to meet some friends and get some work done, but I think about him all the time, and it still feels like a bleeding wound that never properly heals. Everything I've written since it happened is about him, and I don't know when I'll be ready to start writing about other things.
It's a weird juxtaposition, being in a state of grief and also releasing music. The shoots and the interviews and the numbers, and then the complete darkness inside. I wasn't sure whether I should speak so candidly about it, but I arrived at thinking it will always be better to just say it like it is.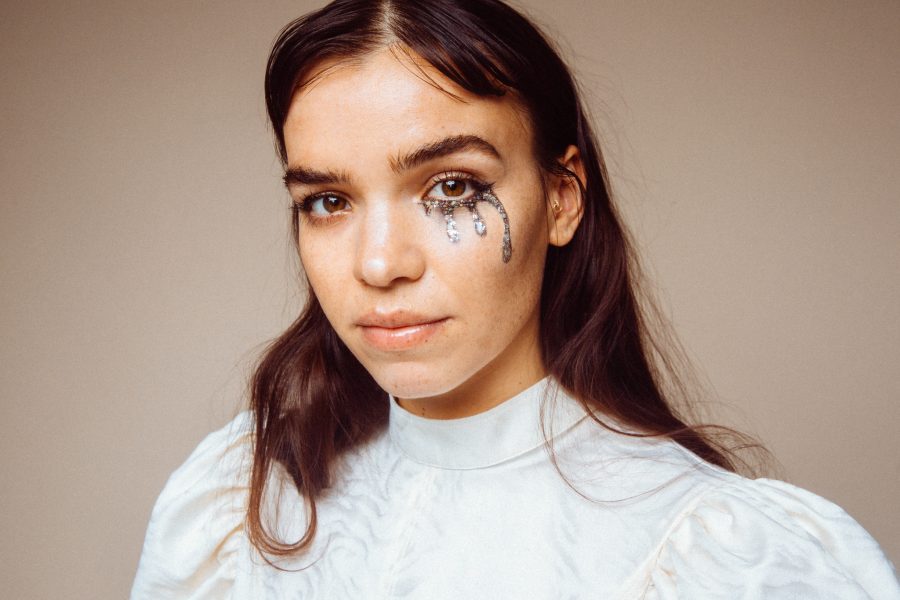 We know that world events have meant everything's been quite disrupted lately, but what do you hope the rest of 2020 will hold for you?
I really hope a vaccine for the virus arrives soon so we can start playing concerts again. If that dosen't happen I'll probably spend my days in my wooden chair, finishing more music. I've written a lot of really good songs these last years, and finishing and releasing them is my highest ambition right now.
And finally, we always like to ask – do you have any good new music recommendations to share with us?
I just stumbled upon an artist called Vaarin. She's Norwegian, and I was so moved the first time I heard her voice. She sounds like she really means what she's saying, and it truly is heartbreaking. On a completely other note you should check out Bendik HK (especially 'U know how I feel') and Kim Dürbeck, and I'm assuming you've heard of Sassy 009, Nils Bech and Moyka already.