Joining us from his home town of Stavanger in Norway, we're extremely hyped to introduce Lokoy as today's Ja Ja Ja Takeover host!
For those that don't yet know the name, you might recognise this artist's face from another Norwegian project in which he plays a vital part: Sløtface. When he's not playing bass with the band, Lokoy – aka Lasse Lokøy – is carving out a totally original musical path for himself, teaming up with some fine collaborators along the way, including fellow Norwegians Safario, jimi somewhere and girl in red. So let's do the maths: part-time Sløtface bassist + part-time producer = full time smash-hit maker.
Lokoy joins us for a Spotlight interview today, sharing his inspirations and what he looks for in these vital collaborations – so read on to get to know Lokoy better, and head to @jajajanordic on Instagram as he takes over our account for the day!
Spotlight Interview: Lokoy
Hi Lokoy! Thanks so much for joining us! Can you please say a quick hello to Ja Ja Ja's friends and followers?
Lokoy speaking here! I'm a producer and artist from Stavanger, a small town on the west coast of Norway. I make alternative pop, indie and hip hop and I work with artists such as girl in red, Safario and dePresno. I'm also the bass player in Sløtface.
What inspires you most when you're making music?
Being sad, hahah. Also to hear new exciting music inspires me a lot. Rn I'm listening to Y La Bamba's Ojos Del Sol.
What was the first album you remember being blown away by?
Red Hot Chili Peppers, By The Way – first record I ever bought. 
And what's the best live show you've ever been to? 
I went to see Sidiki Camara Group two days ago in Oslo. In Norway, we're allowed to arrange smaller shows. And it was a blast to finally be able to hear live music again. It was so beautiful. Not sure if it's the best show I've been to, but it was very very nice
You recently released an excellent single, 'classic city girl' – can you tell us the story behind the song?
Yes, I met Tove (co-writer) in Stockholm after a long and early train ride from Oslo, we went straight to the studio and worked constantly for 7 hours. And after that we were basically done with the whole thing. Like, the mix is basically the raw mix from the studio session. It was super easy to work with her and we were very much into the same thing. 
You're a keen collaborator, and have worked with some great folks when putting together your recent releases – what do you look for in a collaborator?
Everything. I think it's interesting to work with people with different skills than I got, because then we can fulfil each other and make something unique . 
And what's your favourite part of the music making process – are you all about the song creation, or the live side of things that gets you excited?
Song creation is my favourite part. Making music is the most important thing I do. It's fun to play live, but it doesn't feel as important to me.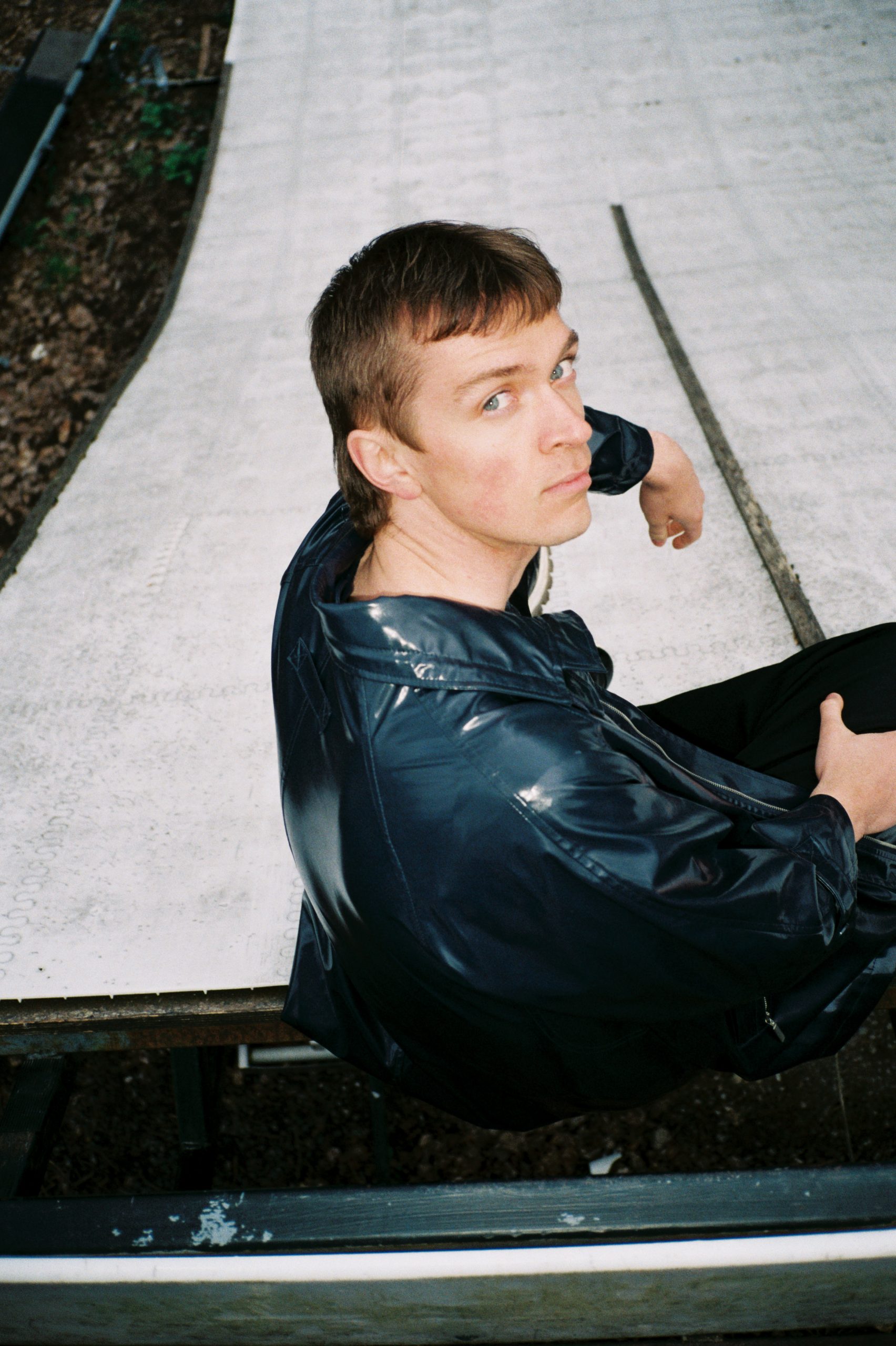 We know it's been quite disrupted lately, but what do you hope the rest of 2020 will hold for you?
I'm hoping to release more music and maybe play some small shows.
What's been going on for you during these recent, quieter times?
It's been crazy busy, I guess it just happens, I don't really feel like I control it, I just always end up with a full schedule before the week starts.

And finally, can you share any good new music tips to share with us?
I think the Norwegian artist Gerald Ofori's new EP is dope. I've also been listening a lot to Gazin' by Ringo deathstarr. Veryvery cool sound.