As you're no doubt aware, the current pandemic situation has pretty much brought the live music industry to a halt. Festivals around the world have been postponed or cancelled, including a firm Ja Ja Ja favourite, Denmark's SPOT Festival.
Taking place in Aarhus in early May each year, SPOT Festival is the ultimate destination to unearth the most exciting talent emerging from Denmark. In line with government regulations, the festival has been forced to cancel its 2020 edition, but are putting loads of great sessions online so that we can still get a flavour of what the festival would have presented.
As we're not able to head to the festival this weekend, we're going to do the next best thing – we're teaming up with one of our favourite Danish artists for today's Ja Ja Ja Takeover as they prepare to re-live SPOT's 2019 edition!
We've been lucky enough to host performances from The Entrepreneurs at our Ja Ja Ja shows in London, Berlin and Vienna – and it's always an enthralling experience. Widely recognised as one of Denmark's best live bands, The Entrepreneurs have announced that they'll be revealing a video of their full 2019 headline slot at SPOT Festival to keep us entertained while we should have been at the event!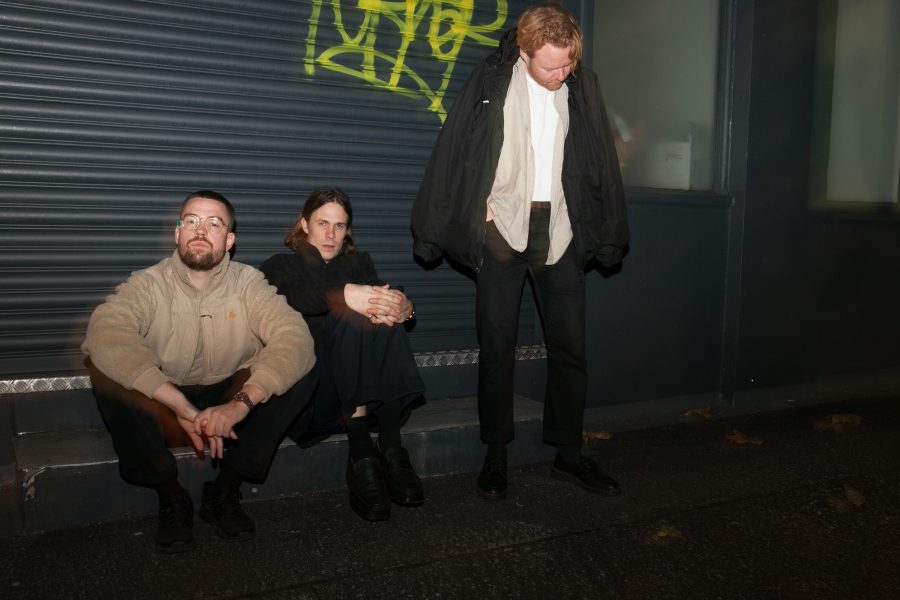 Set to premiere via their Facebook page at 20.00 CEST on Saturday 2nd May (head there now to set up a reminder!), prepare to indulge in a full, ferocious performance from the Danish three piece who joined us for a Spotlight Interview to tell us more. They're also taking over our Instagram account so head to @jajajanordic to get to know them better!
Spotlight Interview: The Entrepreneurs
Thanks for joining us! How are you all getting on, in the spring that turned out to be a bit different to expected…?!
It is a weird situation for sure, but we have just been working in our studio creating new material. In it is sort of blessing in disguise, since deadlines have evaporated and you can really get into the songwriting without the pressure of the 'biz.
The 2020 edition of SPOT Festival has sadly been cancelled, but we're very happy to be able to watch your headline set from 2019! Are you fans of the festival? Have you visited it much before?
We are huge fans! We have both visited and played there many times and it is always a pleasure since the audience are so focused and open to bands experimenting, which makes for amazing shows every year.
What are some of your memories of that show?
Just an all-out awesome experience. It is a stage we have always dreamt of playing, and it was amazing seeing so many people and the support for us and our new album. It felt like a really special moment in our career and we gave it absolutely everything. It was so much fun!
As you're well known for being a ferocious live band, what are some of your favourite tracks to perform at shows like this?
It was a really great experience to be able to play 'Noise and Romance' live. It is a much more complex album both to play and listen to, so it was amazing to play all of the tracks with the help of our producer Jens Ramon on guitar and keys, so we where able to really create the full experience for the audience. But especially seeing the audience's reaction to the huge rock songs as 'Heroine' and 'Session 1' was really something.
And aside from your set there, what were some of your highlights from last year's SPOT Festival? Any bands you'd recommend we check out?
We had a very busy schedule, but I remember seeing The Love Coffin live for the first time, and it was really really good! They're a very unique Danish act that have released some great albums. Check them out!
How have you been keeping yourselves busy during lockdown?
As I said, just writing a lot of music and having fun in the studio. Other than that, listening to music and podcasts and Jonas has recently taken up fishing as a hobby.
And we know it's been quite disrupted so far, but what do you hope the rest of 2020 will hold for you?
2020 is gonna be a weird year, but our creative flow is really good right now, so I think we'll just make music together and hopefully we'll be able to play our scheduled shows in Denmark and Germany later in the year. We miss the audience, and have some great shows lined up that we are looking forward to.