We first met Rangleklods back in 2013 when he performed a blistering set at our Ja Ja Ja Festival at the Roundhouse in London, before embarking on a musical voyage under the moniker Blondage over the past few years.
Now returning under the Rangleklods title, Esben Andersen is back with a brand new track and video called 'Never Lie' – and it's safe to say, the soundtrack to your summer has arrived.
Read on to get to know Esben better as he takes part in a Ja Ja Ja Spotlight interview, and head to our Instagram as he takes the reins of our account for the day!
Spotlight Interview: Rangleklods
Thanks so much for joining us! We first met you a good few years ago now, when you performed at the Ja Ja Ja Festival in London in 2013! Very happy to have you back with new music, but for those that haven't met you yet, can you please introduce yourself?
I'm Esben, from Denmark, currently living in Copenhagen, before that I lived in Berlin where Rangleklods began. I make weirdo electronic pop music.
Who (or what!) have been some of your greatest inspirations when making music throughout your career so far?
Long list ahead: Caribou, Dj Koze, Bicep, Jessy Lanza, Floating Points, Kaytranada, Jai Paul, Burial, Niki and the Dove, Bowie, Clube Da Esquina, etc.
What was the first album you remember being blown away by?
So boring and predictable, but it was Radiohead – Kid A. Where I grew up people listened to pop music and that was it. I didn't have that older person in my life who fed me cool records week after week. I don't remember how I heard Kid A the first time but it was definitely an aha moment. I didn't know music could sound like that honestly. The next album that blew my away was a completely random House Music compilation from France I bought because I thought the cover was pretty cool. It was full of late 90's french house classics and I fell deeply in love with that sound.
And what's the best live show you've ever been to?
Good question… I saw Floating Points right before quarantine, that was amazing. And I saw Rosalia at Roskilde last year and that was a fucking statement. Her voice was perfect, best I've ever heard live, and the choreography was on point.
Your brand new track 'Never Lie' has just landed, resurrecting the Rangleklods name after a bit of a break – can you tell us a bit about the track?
To me it's the soundtrack to one of many long nights I had last summer out and about in Copenhagen. Like staying out until the sun came out again. Just biking from one place in the city to the next, completely high on life. It's about growing without growing up which is something that is definitely true about myself.
It comes accompanied by a brilliant video – for those that haven't seen it yet, can you let us in on the story?
I recorded and edited it in early quarantine days in my apartement with my girlfriend shooting it on camcorders we'd borrowed. I wanted to make a video that was naively joyous because it was done right in the middle of some dark, depressing days. It was really therapeutic to record.
It's inspired by the intro to Freaks and Geeks and bad American high school movies like She's All That and 10 Things I Hate About You. I wanted to play the different stereotypes of those movies: The Jock, The Goth, The Stoner, The Nerd and The Yuppie. Cause I never really feel like I've settled on one character in my own life – or in my music. I've been the nerd, the stoner and the jock at one point or another in my life.
What's been your ambition when creating the latest Rangleklods work? Are there any themes or ideas that you've been working hard to cover in the new music?
My ambition was not to limit myself. Many musicians thrive when they are working within dogmas or strict genres. I'm the opposite, I need complete freedom to mix house with pop, garage, reggaeton, IDM or whatever. 'Never Lie' is a bubbly, optimistic sounding song, but some of the songs coming up are the exact opposite of that. I think my best songs stem from giving myself a genre pass and just focus on writing exciting songs, so that was my main ambition.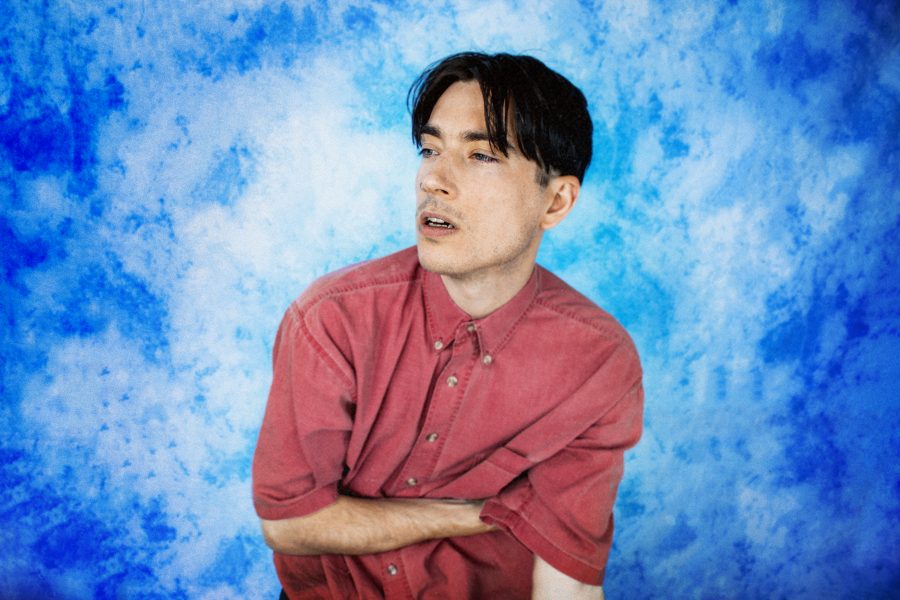 We know it's been quite disrupted lately, but what do you hope the rest of 2020 will hold for you?
As long as it's impossible to play concerts I'm gonna focus on finishing as much music as possible. An EP is coming soon and I'm already pretty far with the next release after that. So I think I'll just release as much music as possible in 2020. And I'm also gonna start streaming some improvised electronic sets very soon as a way to get to use that live energy.
How have you been keeping busy during these recent, quieter times?
In many ways it's the busiest I've been in years. But then again, quarantine hasn't changed that much for me. I work alone anyways and my studio is in the same apartment building where I live. I feel like I've spent all of my adult life as an introvert preparing for the quarantine, so I'm doing pretty good all things considered.
And finally, we always like to ask – do you have any good new music tips to share with us?
My favourite Danish bands at the moment are Kenton Slash Demon and Goss. I mean everybody knows her but Rosalia is a generational talent that everyone should listen to. 070 Shake is a new favourite. Floating Points needs even more attention. And an old release I recently discovered that's really, really good is Gina X Performance.