Whether you know him from his show-stopping Ja Ja Ja performance at 2014's Ja Ja Ja Festival, or recognise his distinctive voice from his gorgeous rendition of the Christmas song 'O Helga Natt', there's no question about it – Nils Bech is one of the most creative and inspiring artists of our generation.
The Norwegian artist has fearlessly embraced different styles, genres, creative collaborations and followed numerous different sonic trails throughout his career so far, eventually leading him to the place of his fifth album, Foolish Heart, out now on Nils's very own label.
To find out more about his latest work, the inspiration behind it, and some of the collaborations along the way, we invited Nils to host today's Ja Ja Ja Takeover – so read on to get to know this unmissable artist better, and for maximum effect, make sure you have the beautiful new record Foolish Heart playing in the background as you do so.
Spotlight Interview: Nils Bech
Hello Nils! Thanks so much for joining us – we first met you back in 2014 when you performed at the Ja Ja Ja Festival in London – but for those that haven't met you yet, can you please introduce yourself? Who you are and what you do?

Thank you for having me. I'm a Norwegian 39 year old singer, composer and performance artist.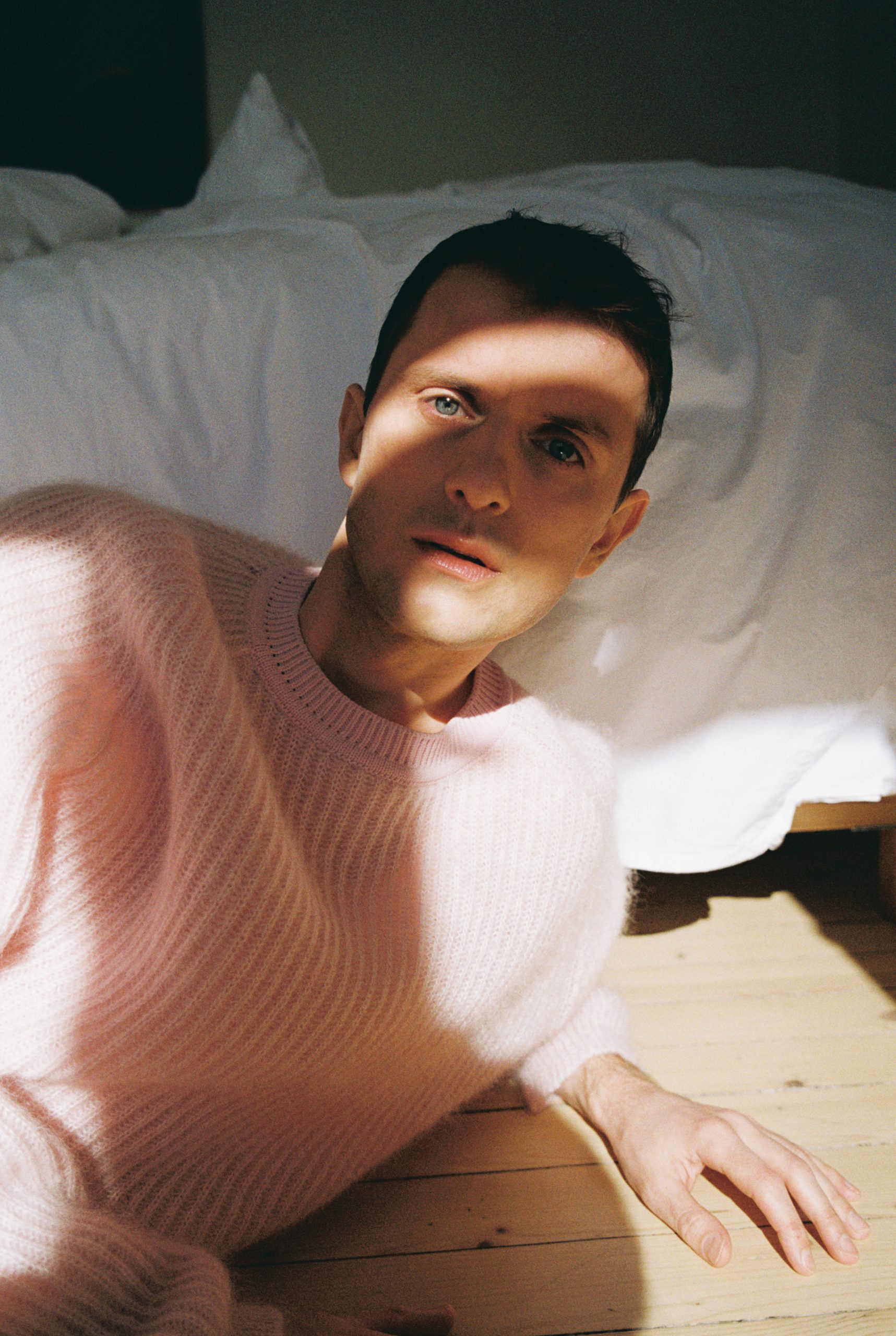 Who (or what!) would you say have been some of your greatest inspirations when making music throughout your career so far?

I've always liked to make pop music out of musical genres that I'm fascinated by, but don't know that much about. That has led me to collaborations with people who work with everything from house and contemporary to grime and jazz music.

What was the first album you remember falling in love with?

I can't remember one specific but some of the first ones must have been Roxette, Ace of Base, the Bodyguard by Whitney Houston and then later Nevermind with Nirvana.

And which was your first ever concert?

My grandmother, who also was my biggest fan (I sing a song to her on the new album) made me perform at the Salvation Army when I was five or six.

Your recently released the title track for your fifth album – can you tell us about the story behind the song?

'Foolish Heart (2019)' was the first song I wrote after my relationship ended after eight years. I guess the song speaks for itself, just listen to it and you'll get the full story.
It comes accompanied by a sublime video too – we'd love to hear more about the idea behind this performance, and how it came together…

Thank you! For many years I've used objects as partners during my concerts and performances; a plant, a stepladder or a sculpture as catalyst to go into the emotions in the song.
For the last three years I've also collaborated live with the brilliant ballet dancer Silas Henriksen, who has previously been in three of my music videos. The video is taken from a live performance we did during the online festival Et Helt Annet Sted in April 2020 at the Vigeland Museum where Silas and I acted as lovers who had a day at the museum.
We walked through the whole museum and I sang to the sculptures, figurative naked bodies made in the 19th century representing all aspects of a life; youth, love, mother/father/children. I sang a song to every sculpture that resonated with any of my songs. Mid-way through the concert Silas stripped down to his underwear representing a moving sculpture and by the end of the walk/ concert he was turned into a sculpture standing frozen on a pedestal.

Foolish Heart is your brand new album – what was your ambition when creating this latest release? Did you have a particular sound or feel that you wanted to capture on the record?

I needed to address the pain I felt after the break up, so I used it as way of expressing all of my emotions. And then I asked all of the musicians and producers that I admire to be part of it, like the exceptional jazz- pianist Anja Lauvdal.
We know it's been quite disrupted lately, but what do you hope the rest of 2020 will hold for you?

Freedom.

How have you been keeping busy during these recent, quieter times?

I'm making the music to a musical based on the book The History of Bees by Maja Lunde at Det Norske Teatret. It's a collaboration with the National Ballet and I've brought in many of the same people that I worked with on this album. It's so much fun to write music to someone else's lyrics and also not have to perform it yourself

And finally, we always like to ask – do you have any good new music tips to share with us?

I love the artist Metteson. He has only released one track so far, but will release another one June 5th. I saw him at the By:larm festival this year and he is such a gifted songwriter and an amazing singer. I have also been listening a lot to Okay Kaya's latest album, Watch This Liquid Pour Itself. Such a great album.