We were such fans of last year's debut EP 'Circles', that we invited Bergen based artist Moyka to join us to perform at our 10th birthday party in London last November – and what a show it was!
Since that performance, Moyka's music has gone from strength to strength, with her latest singles 'Spaces' and 'Backwards' offering further proof that the self-dubbed "Norwegian pop witch's" brand of electrifying alternative pop is among the finest being produced in the world.
If you didn't catch Moyka when she played in London, then fear not – as she joins us today for an exclusive Spotlight interview, and to take over our Instagram account! Read on to find out more about Moyka – and follow us at @jajajanordic to follow a day in her life…
Spotlight Interview: Moyka
Hello Moyka, thanks so much for joining us! We first met you when you played at our Ja Ja Ja anniversary show in London last year – but for those that haven't met you yet, can you please introduce yourself?
Thank you for having me. It was so much fun playing at your 10th anniversary. I am Moyka, an artist and producer from Norway. I make electronic and dancey pop.
Who (or what!) have been some of your greatest inspirations when making music throughout your career so far?
My greatest inspirations are the ones I get completely lost in when I listen to their music. They are artists and bands such as Lykke Li, Kindness, Robyn, Lorde and Vampire Weekend. I also get really inspired by situations in life, love, friends and good conversations.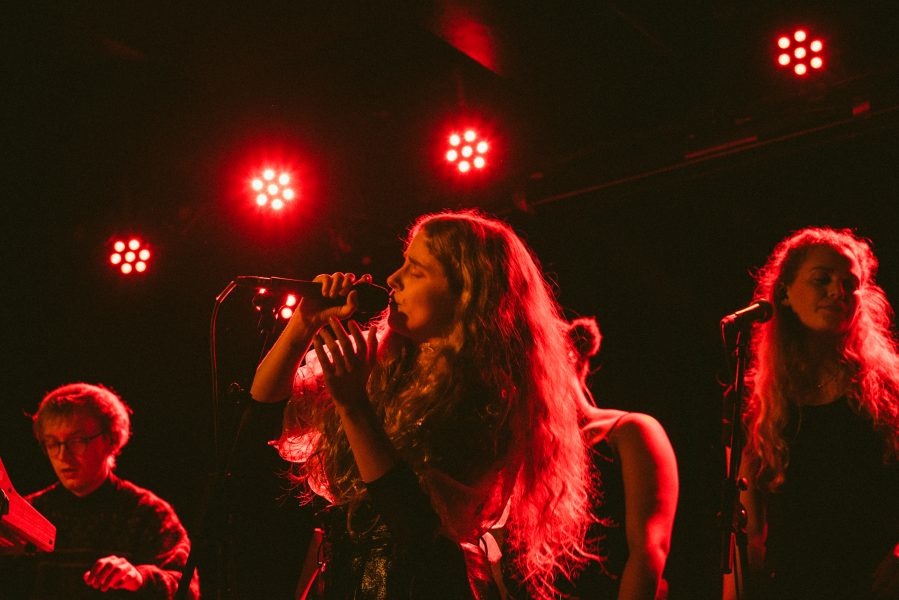 What was the first album you remember being blown away by?
Oh, that's a really hard question. I remember being blown away by a lot of albums growing up. But the one I can really remember blew me away every time I listened to it was Lana Del Rey's "Born to Die" album. It just made me feel different than any other music I had listened to before. And I became completely lost in it. So I feel like that has made an impact on me also in the way I see production and albums as a whole.
And what's the best live show you've ever been to?
The best live show I've been to is probably Susanne Sundfør in Grieghallen in 2018. It was so magical hearing her whole, new album being played like that. It was so true to itself. I loved that. But I was also so lucky last year to get the opportunity to play at different festivals around in Norway where I've made so many more beautiful live-concert memories. It's something magical about standing by fjords and high mountains and experiencing artists and bands you love.
We're catching up with you as you release your brand new single 'Violet'! Can you tell us a bit about the story behind the song?
The song is about looking back at a lost love. It has a lot of bitterness in it, but there is also this sensation of letting go. It builds up all these emotions and leads to the bridge where I finally realise I can stretch my hands as far as they go and breathe out and feel free.
And the track is lifted from your upcoming EP Spaces, which we're so excited to hear – what were some of the ideas you wanted to capture on the EP? And did the EP come together easily?
The EP itself is exploring the concept of "Space". What spaces can be and what we see in it. The past year has brought me a lot of heartache but also so much joy, and that has made me reflect on how the physical and mental spaces can bring in terms of how you deal with issues in your life. So a big part of this EP reflects on heartbreak and how to move on from the lost love. I have learned so much about love, friendship and connection. It felt very good to write about it.
Which is your favourite part of the music making process? Is it creating the idea, or the moment you get to dance to the finished song on stage?
My favourite part is to feel you have something really cool that you're working on and creating. It just gives me so much. It's kind of a similar feeling to playing it live also. Both are truly just so, so special.
We know it's been quite disrupted lately, but what do you hope the rest of 2020 will hold for you?
I hope to write a lot and connect with myself and people around me. That is very important to me. I will just try to write as much as possible, and plan on how I can make a really cool liveshow in the future for the songs that I've released and that I'm going to release.
How have you been keeping busy during these recent, quieter times?
I've tried my best to stay creative and write every day. It's been a really hard process when there is so much going on that is out of our hands, but I'm working my way through it hoping it will get better.
And finally, we always like to ask – do you have any good new music tips to share with us?
Yes! I do. Would absolutely recommend listening to Vaarin, Red Moon, Kamara, Mia Berg. All of them are so, so special and wonderful <3