We've been keeping a close eye on this special artist ever since the release of the debut single 'Surrender' back in 2017. In 2019, we were treated to the arrival of her first EP, The Distance, and with promise of an album to come in November – as well as the premiere of her brand new video – we're so excited to have Denmark's Ellis May join us as today's Ja Ja Ja Takeover artist!
Read on as the artist introduces herself via an exclusive Ja Ja Ja Spotlight Interview, and take particular note of the exquisite video for her latest single 'War On Territory' – as you're the first in the world to see it! Tune in, take note, and enjoy.
Spotlight Interview: Ellis May
For those that haven't met you yet, can you please introduce yourself?
I live in Copenhagen and I make and produce music.
Who (or what!) have been some of your greatest inspirations when making music?
My music comes from some sort of knowing within, based on reactions of my private life situation. I'm inspired by everything that touches me on the soul level. And usually what touches me is pretty dark, pretty intense or makes me laugh, but always authentic.
What was the first album you remember falling in love with?
When I was about 8 years old, I stole my mothers record player from the living room, and then I stole every record she owned with The Doors and I fell deeply and utterly in love. More so with Jimbo than the actual band. And then I pleaded with my dad to take me to Jim ́s grave in Paris until he did. While sitting quietly on the tombstone, I listened to the "The Doors" album on my Discman. Volume on max. Numb and awestruck.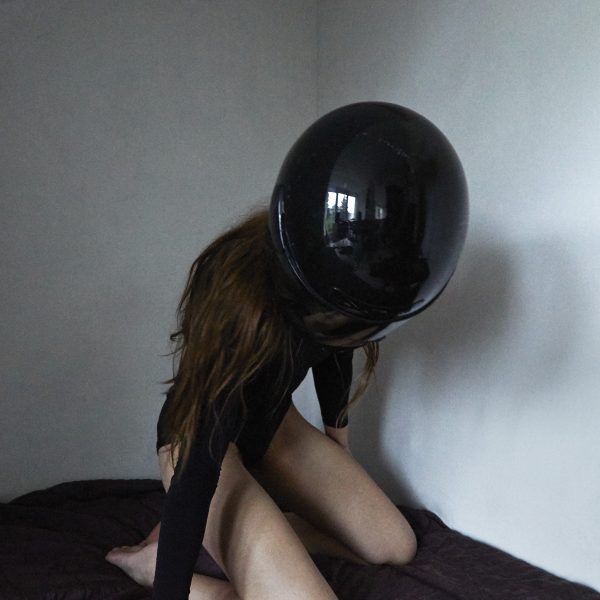 And which was your first ever concert?
The Prodigy at Roskilde Festival forever ago. I was way to young to go there alone, but Jeeez Louise, that was delicious.
Can you tell us about your brand new video for 'War On Territory' that we're proudly premiering today? What was your ambition for it, and how did you make it?
Thank you for premiering it! My brother and I found ourselves with a lot of time on our hands, due to the pandemic, so we decided to go make something to pass time. We have made so much stuff together earlier, so we just went full board and revelled in our own dry humour and aesthetics. We had me doing so many falls that day that my body was black with bruises and aching for days, it felt like someone had beat me in the neck with a bat, and my head was buzzing. I was absolutely worthless for about a week. Not to worry, I find a little pain to usually be worth it.
***PREMIERE***
And how about the track itself – what is the story behind the song? Was it an easy song to get on record in the studio?
'War On Territory' is the first release of my upcoming debut album called Medicine due in November. The tracks are Xrays of sorts, of growing the fuck up and kicking ones personal restrictions to the curb. Throwing away any crutches you know. That's all I can say really, but if I have to say anything on 'War On Territory' in particular it could be a track on growing pains.
'War..' was very easy to record. I did the full production in 2 days, the vocals are still the initial takes that I did though the microphone in my IPhone earplugs. Troels Damgaard Holm who does the technical stuff of the mix was in various states of despair when he realised that I wanted to keep that. But of course he understood and accepted it. I don't believe in second takes – no-one can redo a true feeling and I value that higher than anything else.
We know it's been quite disrupted so far, but what do you hope the rest of 2020 will hold for you?
I will be making music, releasing music and working with ways of expressing my music visually and performance wise. I have no preference as to what comes out of doing that. It's something that I do for myself, and for whoever feels it.
How have you been keeping busy during these recent, quieter times?
To be honest theres absolutely no difference to the way I live my life during the quarantine than prior to it. Yes, I wash hands more – that's it. So as usual: I make music and suck up life from Youtube, from my books and art and people who inspire me.
And finally, we always like to ask – do you have any good new music tips to share with us?
Well Grow Digga just released a track where the line "the song that came and saved ya" is stuck in my brain, besides that I was lucky enough to get a private link and listen to debut stuff that new girl Crush is going to release sometime this year. Check out both girls when possible.