With 2020 ramping up to be one of her busiest yet, Sweden's Becky and the Birds has just released her third single of the year, 'Paris' – a delicate number which exquisitely demonstrates this rising artist's vocal prowess and inventive songwriting.
As part of our Ja Ja Ja Takeover series, we caught up with Becky and the Birds – aka Thea Gustafsson – to find out more about the story behind the song, and to dig deeper into her background, her inspirations, and her hopes for the rest of the year. Read on to find out more!
Spotlight Interview: Becky & The Birds
For those that haven't met you yet, can you please introduce yourself?
My name is Becky and The Birds. You'll probably find me either writing or producing stuff. Or I'm probably singing them. I'm from a town in Sweden called Örebro but now I live in beautiful Stockholm. A city that I love dearly.
What have been some of your greatest inspirations when making music?
My Dad has always been a big inspiration, mostly because of his enormous love for music and his endless curiosity for new genres and sounds. Besides him I'm very inspired by green grass, blue skies and colorful movies. And I'm also deeply inspired by people who just do their own thing, whatever that might be and regardless of what others might think. I love watching people step into their own power. It's just transcending.
What was the first album you remember falling in love with?
It's a tough call between Ella Fitzgerald's Ella Swings Gently With Nelson and Nancy Wilson – Cannonball Addey. I was such an odd child haha.
And which was your first ever concert?
I honestly can't remember. There wasn't a big venue in the town that I grew up in, so I think I started to attend concerts pretty late. But I had tons of different live dvd's at home that I watched tirelessly. I especially remember Chaka Khan's, all of the Destiny Child ones and Mariah Carey's MTV unplugged. That one was so good.
Can you tell us about your brand new single 'Paris'? What is the story behind the song, and was it an easy track to get on record in the studio?
I actually wrote it in a hotel room in Paris. I felt very lonely and anxious at that trip, even though I was there on a writing camp in this very beautiful hotel in the middle of Paris. But I just couldn't really calm down or find some peace of mind so I called my partner constantly during the time that I was there. And I felt embarrassed that I felt so small but I just couldn't help it you know, and I remember really trying to fight it. This song is about those feelings.
What's particularly funny about this song though is that it was on an external hard drive that I accidentally dropped. It stopped working after that and unfortunately I didn't know about the concept of backups at that time. And then I found this demo version of 'Paris' in an old text conversation with a friend, and I fell in love with it all over again. So this is actually a pretty rough demo version, but I feel like it was meant to be just the way it is.
What would you say is the ideal setting in which to listen to the song?
I really enjoy listening to music while I'm traveling. It doesn't really matter how or to where. I just really like to sit down and watch the movement outside of the window, while being in my own world with the music. I easily get distracted, so I like to have something to look at while listening.
You've released a few new tracks so far this year – what was your ambition when creating these latest releases? Did you have a particular sound or feel that you wanted to create with them?
They're all a part of my second EP that will be released this summer. I'm very excited about that one. I had some mood boards for this whole EP, just to collect my thoughts and senses and to get into the mood. But apart from that, I mostly just let the songs flew out of me pretty naturally.
We know it's been quite disrupted lately, but what do you hope the rest of 2020 will hold for you?
Peace of mind, clarity and a creative flow.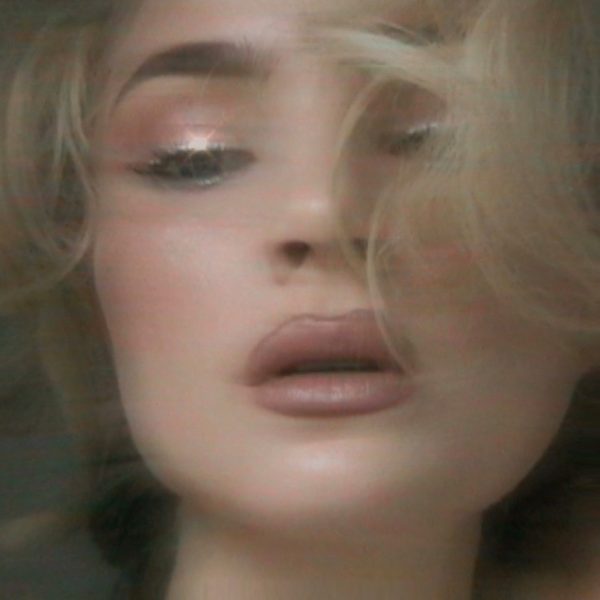 How have you been keeping busy during these recent, quieter times?
I've been shooting and editing two music videos, which actually has been a quite intense experience. But I've learned so much during these couple of weeks, and I guess that's because I'm taking the time to actually do stuff that I've felt like I didn't have the time for before. I've picked up the guitar which always has been a huge dream of mine, to be able to play guitar, but I've never taken the time out to actually just do it. Until now. And I love it!
And finally, we always like to ask – do you have any good new music tips to share with us?
I love my fellow Swedish sisters Zikai and Blenda who both put out new releases pretty recently. I'm also obsessed with Emilie Nicolas and her songwriting skills. I think her new song 'If I Call' is one of the best things that I've heard in a long time.