It's time for another Ja Ja Ja Takeover! While our shows are on hiatus until concerts are able to take place again, we're inviting a bunch of the best new Nordic artists to take over Ja Ja Ja for a day – letting us in on histories, their recording secrets and inspirations, and sharing their antics throughout the day over on our Instagram account.
Today, we're thrilled to be joined by Helsinki outfit Pastis who have a brand new single out for your listening pleasure! Read on to get to know the band better, and check out 'Stars & Marmalade' via your favourite streaming service now…
Spotlight interview: Pastis
For those that haven't met you yet, can you please introduce yourselves? Who you are, where you're from and what you do?

We are five boys from Finland who see music as a secret door to El Dorado or Narnia, a hideaway far above the ordinary.
Who (or what!) have been some of your greatest inspirations when making music?
We've all been inspired by such a wide range of artists that we couldn't possibly fit them all in, but when it comes to harmonies it must be the Beach Boys combined with the rich choir music tradition of Finland, say Toivo Kuula etc.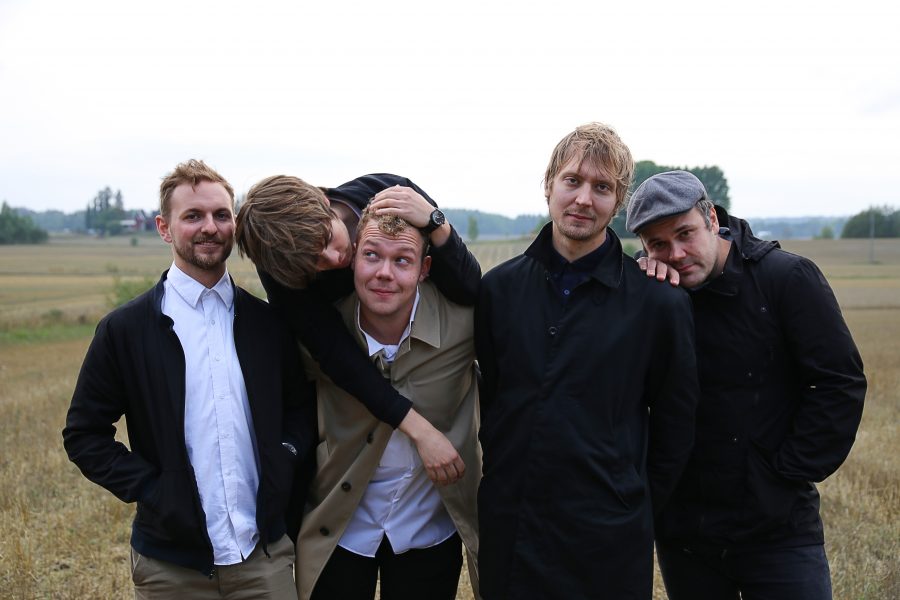 What was the first album you remember falling in love with?
Tough question to answer collectively. Something special for sure!
And which was your first ever concert?
Don't remember, but the first Pastis gig was at an Indian restaurant in Helsinki. We sold 160 tickets and didn't even get free beer.
Tell us about your latest single, 'Stars & Marmalade'! First of all, the name is excellent – so what's the story behind the track? Was it an easy song to get on record in the studio?
The recording process was very different to what we've been used to, which has been mostly live. This time we did the drums in London which after we started layering tracks in our studio. A newly purchased mellotron was heavily involved in the process. Lyrically the song is inspired by the kindest bear of them all, Paddington Bear. Be more bear I say!
What do you think is the perfect setting in which to listen to this track?
The pub once this virus is defeated.

And we've heard this is from your forthcoming album – can you tell us more about what to expect from the record, and the process of making it?
Funnily enough while answering these questions we found out that the building in which our studio sits will be demolished. In four weeks! So the process will be interesting for sure. Musically you never know, but we always strive to be as genuine as possible.
We know it's been quite disrupted so far, but what do you hope the rest of 2020 will hold for you?

A new studio!

How have you been keeping busy during these recent, quieter times?

Writing, arranging, recording and relaxing.

And finally, we always like to ask – do you have any good new music tips to share with us?
Kantolomba, the most lovable world music artist from a small town called Karjaa in Finland. Kantolomba featured on our first album, the track 'Barrack Street' would have been nothing without his genius touch.