Our final show of 2018 got underway in London on the 29th November, where a full house was treated to exceptional live sets from Norwegian up and comer Amanda Tenfjord, Swedish vocal powerhouse ORKID and some raucous rock-tinged pop from Danes, Luster.
It was a phenomenal way to end a great season of Ja Ja Ja, so thanks to all of the artists for performing, and thanks to all of our Ja Ja Ja friends that came out to enjoy the shows! Our photographer Rachel Lipsitz was taking the snaps all evening, so scroll down to check out a gallery of the night's events.
Ja Ja Ja will be back in London and Berlin in 2019, so sign up as a Ja Ja Ja member (for free!) here to be the first to know when our next shows are announced.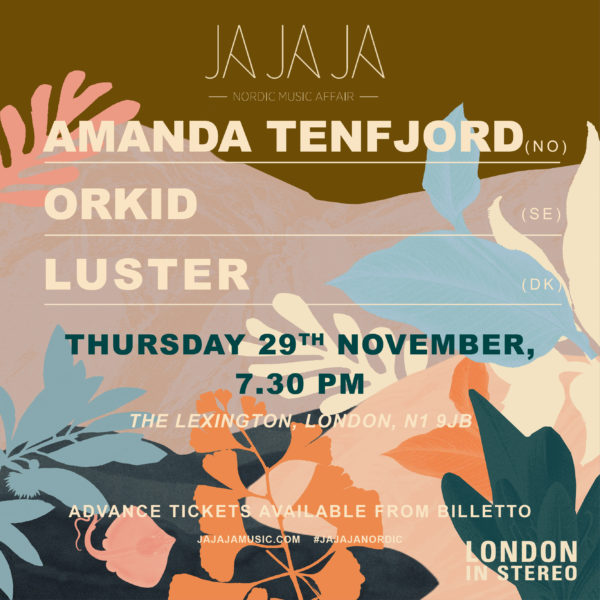 Luster – Ja Ja Ja London

Luster – Ja Ja Ja London

Luster – Ja Ja Ja London

Luster – Ja Ja Ja London

Luster – Ja Ja Ja London

ORKID – Ja Ja Ja London

ORKID – Ja Ja Ja London

ORKID – Ja Ja Ja London

ORKID – Ja Ja Ja London

Amanda Tenfjord – Ja Ja Ja London

Amanda Tenfjord – Ja Ja Ja London

Amanda Tenfjord – Ja Ja Ja London

Amanda Tenfjord – Ja Ja Ja London

Amanda Tenfjord – Ja Ja Ja London