The first Ja Ja Ja London show of the autumn season took place in London last week, with a sold out show that we won't be forgetting any time soon!
Danish pop superstar Christopher joined us to reveal some of his upcoming tracks, while Iceland's Hugar unleashed a mesmerising audio-visual experience that engrossed the entire venue. Norway's Hanne Mjøen was also on hand to get the venue moving, unveiling her new single 'Sounds Good To Me' just hours before it was released to the wider world. Esteemed snap-taker Thomas Rosser was on hand to capture events as they unfolded, so re-live the night via the gallery below!
Ja Ja Ja will return to London on the 25th October, check out our next line up right here – and if you haven't already, make sure to sign up as a Ja Ja Ja member to be able to access tickets to all of our events for just £5!
See you in October, London!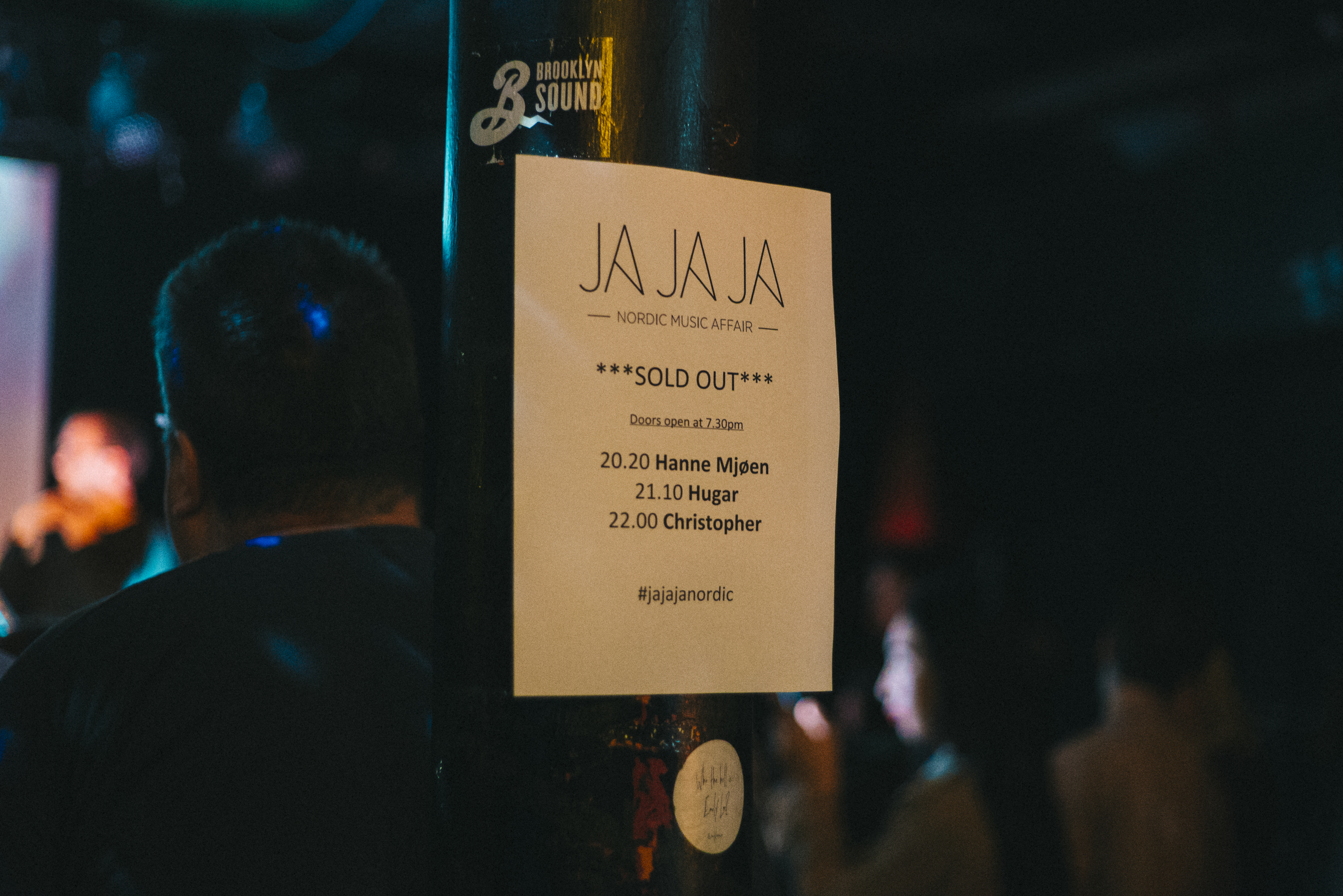 Ja Ja Ja London – Christopher, Hugar + Hanne Mjøen