A songwriter, lyricist and professionally trained classical cellist, as well as a singer, there doesn't seem to be any melodic task that Hildur can't master – as proven by her successive stream of fantastic singles over the past year! Hildur's releases led her to be awarded a prize for Icelandic Music Award for Pop Song of the Year 2017​, and her EP Heart To Heart has been streaming out of Ja Ja Ja's speakers since its release last year.
All set to perform at Ja Ja Ja Berlin on the 6th September, Hildur will be joined by Danish pop powerhouse Christopher, as well as up and coming Norwegian musician Jimi Somewhere. To know Hildur better ahead of her trip to Berlin, we caught up with the artists as she landed in Bergen for some songwriting sessions – so read on to find out more!
Tickets for Ja Ja Ja Berlin are on sale now, and cost just €5 in advance for Ja Ja Ja members. Not a member yet? Sign up (for free!) here…
Thanks so much for joining us! For our Ja Ja Ja friends that might not have met you yet, can you please introduce yourself?
Thanks for having me! I am Hildur, an Icelandic girl that writes pop music that's a mixture of feel good and feel sad vibes straight from my heart and hopefully straight into yours! I started in music as a cello player, made a stop in an indie post rock band and now Ive been head over heels in pop for some time and now I can't stop.
Last year saw you release a mini-album, 'Heart To Heart' – what were some of the main inspirations behind those songs?
Most of the songs I write are very based on things I've experienced myself, so it's a lot of me putting my feelings straight into songs. But then with some songs- I feel like I have a 6th sense – like some people dream things that are gonna happen, I write songs about things that are about to happen. Like one song on the album, Bumpy Road, I was just thinking about how life takes you up and down like it's a bumpy road and how the only thing you can do when you're the lowest is to get up again. And guess what, 2 days after I finished the song I lost my job. So it kind of felt like I was writing a song to remind myself of what to do. But after loosing my job, I finally had the guts to go into music full time, so that actually turned out to be the best thing that could happen!
And how has 2018 been treating you so far? Should we expect some new music from you soon?!
2018 has been a lot of working so that means a lot of something is on it's way! I've also been quite busy as a songwriter writing for other artists from Europe to LA so it's been hectic and hard, I wont lie, but I've learned so many things and grown so much this year. I just can't wait for the world to hear how that sound!
We're VERY excited to have you join us at Ja Ja Ja in Berlin, so what should our audience expect from your performance there?
I'm very excited to be there as well as Berlin is my fav city in Europe and I come very often – but I still haven't played there! So it's gonna be magical I'm sure. I will be playing new songs with a new band that I premiered at Way Out West in the start of August so we are very excited to bring a lot of energy and fun on stage- this is definitely a show you wouldn't want to miss!
Can you tell us a bit about your photo diary? What was going on the day that you made it?
So, this photo diary was actually very Scandinavian as I just arrived in Bergen, Norway the day before to finish my new EP! So it was the first day in the studio, so I was very stoked to be there and make sh*t happen! Sorry for you Iceland lovers that wanted glaciers and waterfalls!
And finally, what are you most excited about for the rest of the year?
Sharing my new music, oh god I cant wait! Also, lots of cool music travels coming up, for example Sierra Leone, how crazy is that?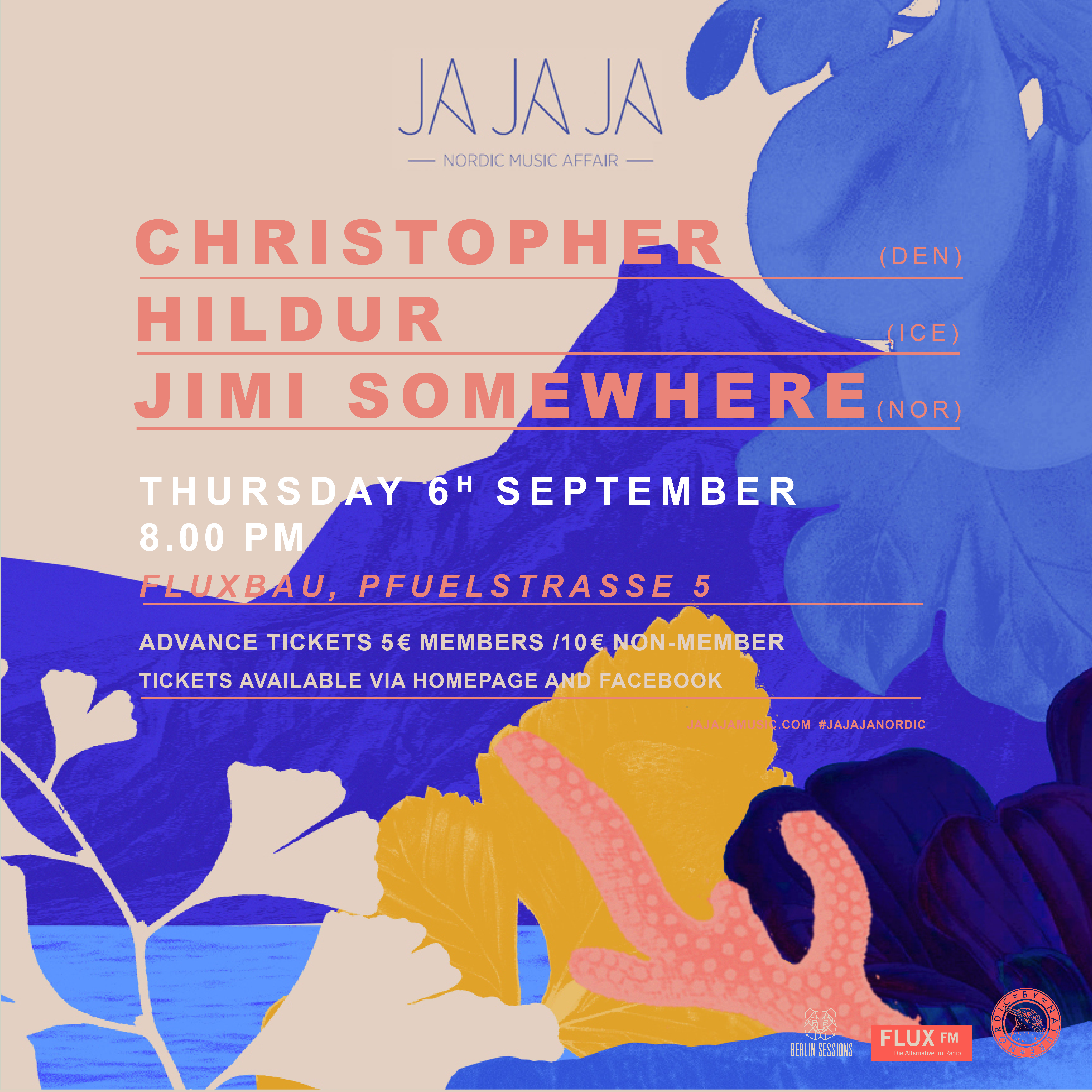 A Day In The Life Of… Hildur