Without question, 2017 was an extraordinary year for Norwegian music, with several new artists taking the music world by storm, and some familiar faces continuing to show the rest of the world how it's done.
We heard stellar releases from now-established artists who've graced this hallowed site before, including the likes of Dagny and Astrid S, and the rise of Sigrid from virtual unknown to pop megastar has been well documented (and well deserved). We've seen others including Alan Walker, Sonny Alven, dePresno, Siv Jakobsen and Anna of the North blow crowds away with their releases and live performances, but now, as we step into the new year, we're looking to the future…
It's been tough narrowing it down, but join us as we tell you who we reckon are going to be the five big Norwegian names to look out for in 2018!
Pom Poko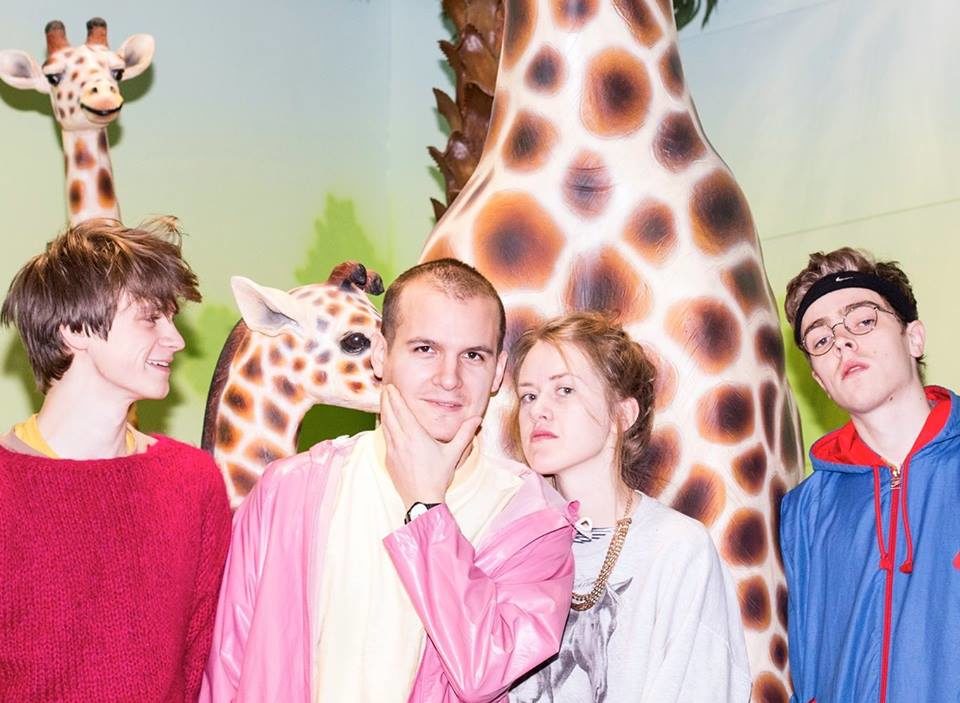 Photo: Kristin Slotterøy
This Trondheim based quartet are fronted by Ragnihild Fangel who alongside Martin Miguel Tonne (guitar), Jonas Krøvel (bass) and Ola Djupvik (drums) make up the exceptionally exciting propositionPom Poko. The band made a critically acclaimed appearance at The Great Escape festival in the UK earlier this year, and have continued to demonstrate why we think they're one to watch with energetic, all-in-for-the-win live performances in their native Norway and beyond.
They describe themselves as "Pure Norwegian Punky Sweetness – The sound of a party with your neighbour Totoro, a wild discussion between Kodamas and Susuwataris, and a serious amount of imaginary confetti" – and we couldn't have put it more quirkily ourselves.
They kicked things off this year with a sweet "post-pop-punk" treat in single 'Jazz Baby', followed swiftly by 'It's A Trap', a sublime showing of jangly guitars, before unleashing the euphoric 'You'll Be Fine' towards the end of 2017.. Fangel's vocals take centre stage, but as a band they have a way of ensuring their enthusiasm for performing shines through on their records, from start to foot-stomping finish.
They'll be playing at our Ja Ja Ja festival in Vienna in January so make sure to come along to witness the magic for yourselves! It's exactly what you need after the excitement of Christmas and New Year have died down, like finding an unwrapped present behind the tree as you're taking down the Christmas decorations in January. And as if that wasn't enough, there are also rumours of new releases from the band early on in 2018. What more could you want?!
Fanny Andersen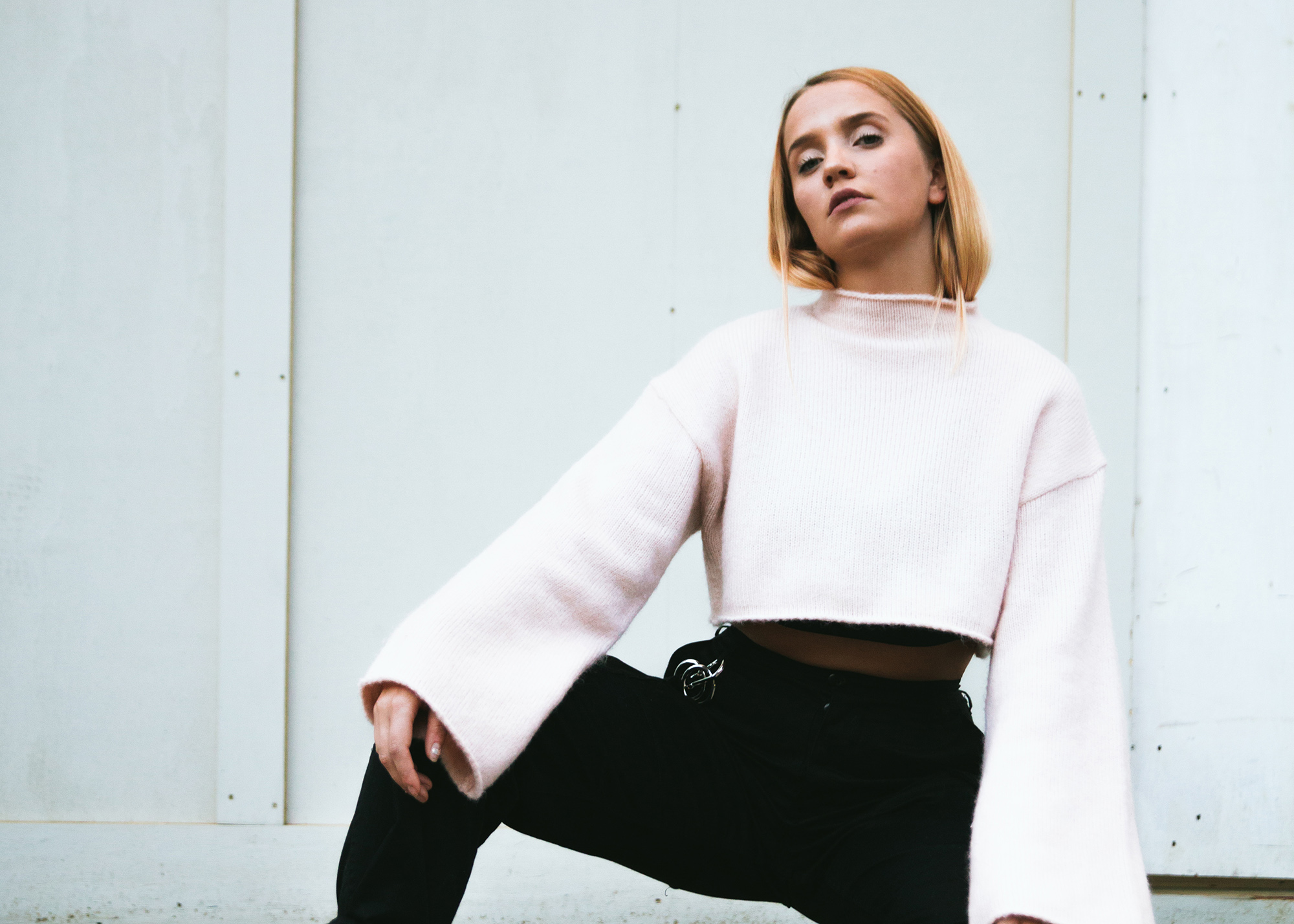 Oslo based Fanny Andersen already has a couple of singles under her belt, having dropped 'Kids' back in 2016, followed up with the incredible 'Not A Toy' at the end of 2017. Both tracks showcase not only her impressive voice, but also, given she is only 22, a knack for song-writing which belies her years. Her sound has progressed to full-on pop and unsurprisingly, she's drawn comparisons to compatriots that are also reaching dizzying heights at the moment, such as Sigrid.
Fanny performed at our London club night in October this year and wowed the crowd with a dynamic performance. On stage, she has a presence that defies her small size, with plenty of swagger and attitude to match. Clearly a natural performer, she's a force to be reckoned with. If you like hard-hitting pop, written with feeling and performed with passion, then do yourself a favour and give Fanny Andersen a listen. There's plenty of competition, but no doubt about it, 2018 will be the year that Andersen claims the Norwegian pop crown that is rightfully hers.
Jakob Ogawa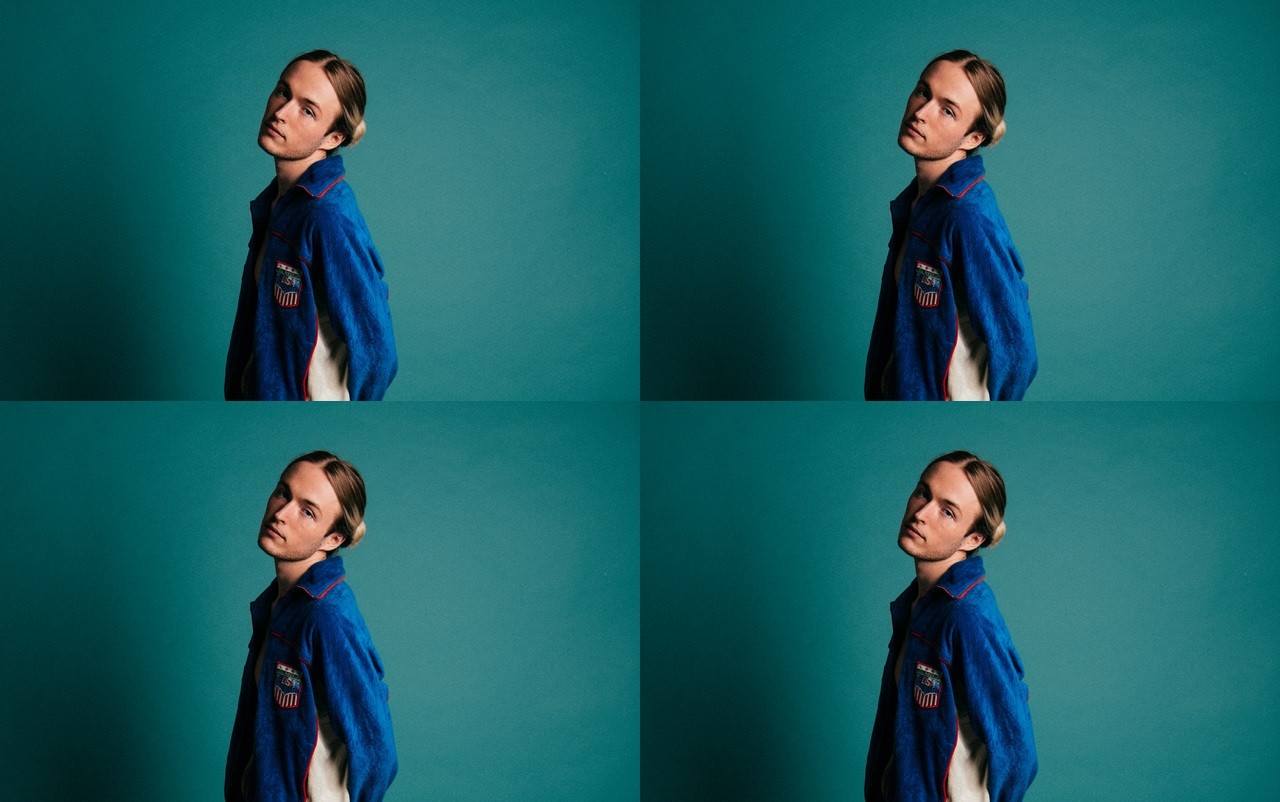 Photo: Dev Dhunsi
Ever since he was old enough to walk, Jakob Ogawa has been singing, which may go some way to explaining how his voice is so enchanting. It goes without saying that he's impressed us here at Ja Ja Ja with his confident yet sparse future-pop sound, despite only having a few releases under his belt so far.
Currently signed to Playground Music, he released his first single 'You'll Be On My Mind' in 2016, recorded entirely in his bedroom in Oslo, yet a track which managed to create a sound likened to 'being tugged towards a Hawaiian beach'. He followed up with 'Let It Pass' and it's fair to say, if there wasn't already a playlist on Spotify called 'Baby makin' music', that track would definitely be reason enough to create one.
2017 was the year we were treated to his debut EP, the suitably titled Bedroom Tapes, featuring a collaboration with fellow up-and-coming artist Clairo. With the modest musical ambition of emulating the career of the Beatles, 2018 looks like it will be the next stop on the road to global stardom for this boy from Oslo.
Louien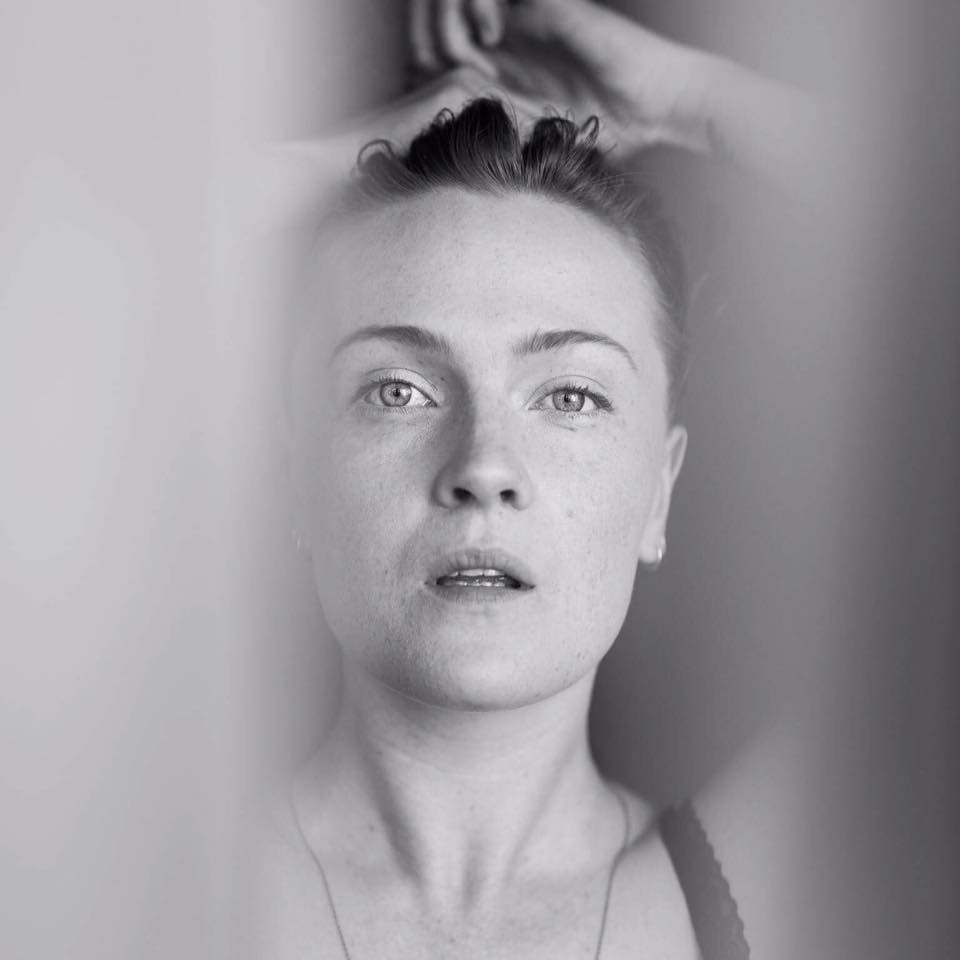 Photo: Margit Selsjord
A brand new artist from Oslo, there's not a huge amount to hear online from Louien as it stands. The artist – known in her day to day life as Live Miranda Solberg – has revealed just one tune so far, the cryptically titled 'Demo No. 1', The song itself is a stunningly poignant acoustic offering, setting Louien's sumptuous vocals front and centre as a delicate guitar lines trickles behind her.
So enchanted were listeners by the track, that Louien – on the back of this one song – was invited to perform at Norway's Øya and Sørveiv festivals, as well as supporting the international likes of Dig Deeper and Molly Birch. The latest news is that Louien will be performing at 2018's by:Larm Festival, so to be among the first to hear what this exquisite new talent has to offer, then make sure to be in Oslo in March. And if you can't get there, we promise to bring you any news from Louien as soon as it arrives, right here at Ja Ja Ja!
Sassy 009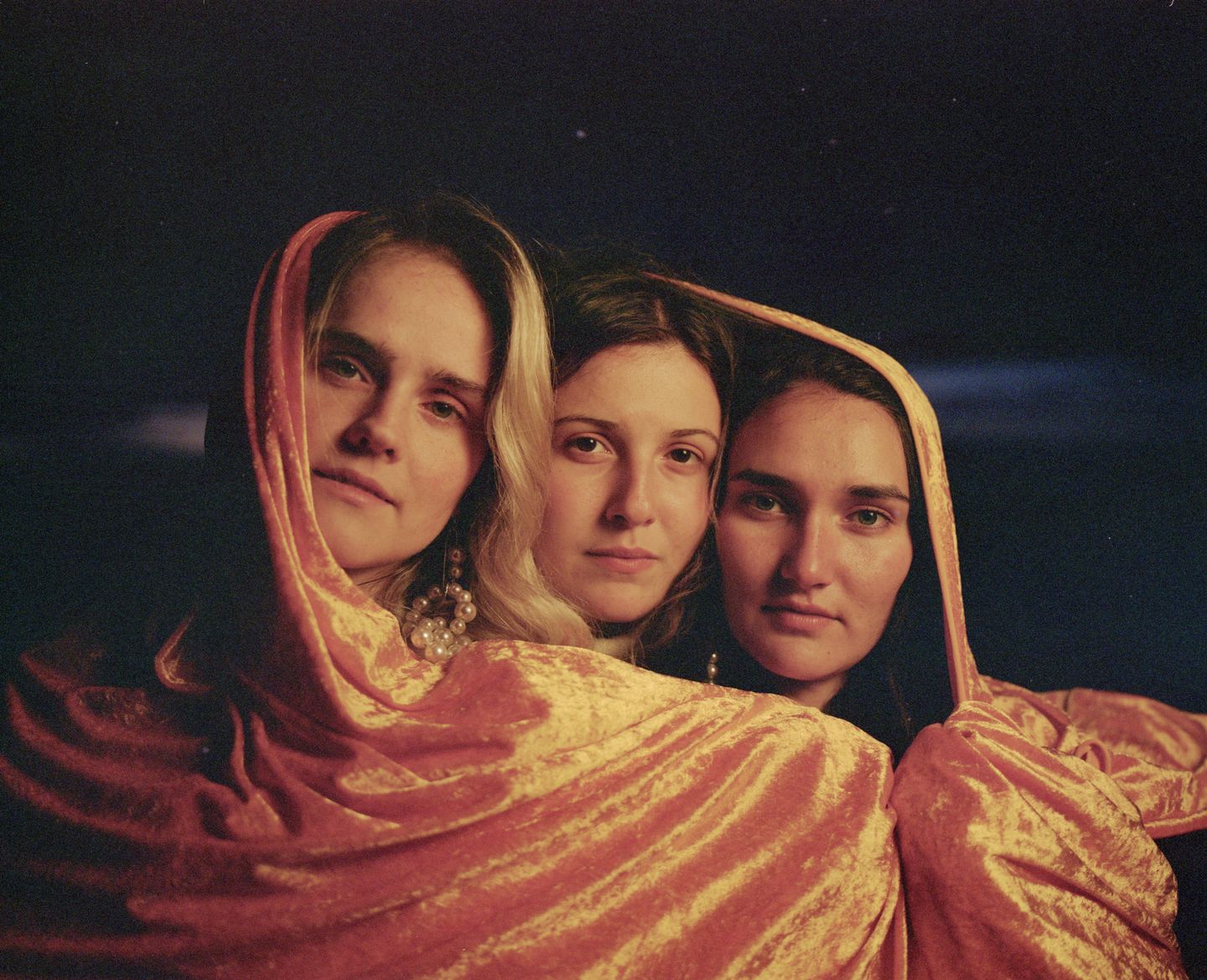 If you got to the end of 2017 and thought to yourself "well, that was great and all, but what was missing was some cleverly crafted electro with a smattering of woodwind" then boy oh boy, do we have a treat in store for you in 2018. Step up to the plate Sassy 009!
This Norwegian trio, composed of Sunni Lindgaard, Tia Georgijevic, and Johanna Scheie Orellana, met at school in Oslo and make electro-pop with all the bells and whistles (and bleeps and clicks thrown in too). Having put some initial misforgivings aside (apparently one of their first encounters resulted in one of the band thinking "Basic b*tch, I would never play in band with her!"), they already have one EP to their name, having released Do You Mind towards the end of 2017. It's a collection of eclectic singles, each one a journey from start to finish, full of unexpected twists and turns. There's certainly nothing formulaic about their music – take 'Wounds', with its Rhodes-styled chords and flute-led melody, or the distortion heavy, bouncy bass of 'Pretty Baby', one of the first singles to be taken from the EP.
Sassy 009 have demonstrated a clever knack for writing songs that constantly evolve, already carving out a unique sound for themselves. It's this sort of individuality that's so rare nowadays that we think is likely to make them a success. If you had to search for comparisons, there's an element of fellow Norwegian Emilie Nicolas to the vocals and some of the production sounds close to Reverence-era Faithless or 808 state. 'Feel Me' has huge 90's house vibes going on, albeit with a sound that's been updated for 2018 and 'Are You Leaving' features more delicious woodwind that you didn't know you needed (but you do!).
With an appearance at SXSW in place for 2018, they're carving out a reputation for themselves in the new year as one of the smarter new talents to keep an ear out for. Expect to hear their rich, bass-heavy, attitude packed songs booming out of a stereo near you shortly!
Don't forget to check out our tips from Denmark, Finland, Iceland and Sweden as well!