We're continuing our annual tradition of a country-by-country breakdown of artists to keep your eyes and ears available for in the coming year (because how could we pick just one or two from each?!) and this time it's Iceland's turn!
Last year we waved a flag for the austere R&B of Auður, raw punk from Dream Wife, native language rap and hip-hop from Sturla Atlas and Aron Can as well as the raw beauty of JFDR. Every year we get a rich variety of music from Iceland, and the selection we've picked this year is no exception – write these names in a note on your phone, tattoo them on your arm, follow them on Spotify, do whatever you need to, but most importantly, take a listen below!
P2X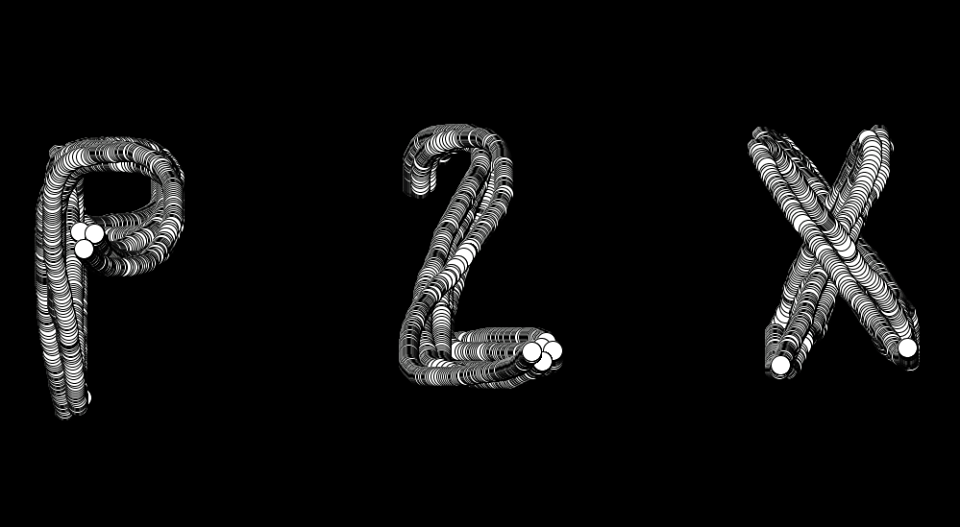 We thought we'd start proceedings with the artist we know the least about, Portal 2 Xtacy, or P2X, to their mates. As we said back in August when we were getting excited over their track 'Morgun', they are a faceless 10-member broadly Icelandic, but self described as 'a pan-Scandinavian-European-UK art collective'. Names have been abandoned in favour of numbers, counting from 2 to 11, as no one member is #1. They also describe themselves as "a post-Brexit, feminist art collective that wants to share the passion of creativity free of the constructs of race, gender and patriarchy", which is something we're 150% ready to get behind here at Ja Ja Ja, and the fact that the music is also exceptional is just a tasty bonus.
Though we're tempted to start a rumour that P2X are a brand new Icelandic Hatsune Miku-esque virtual creation which doesn't even really exist, the eagle eared among you may be able to take an educated guess as to who might be a part of this collective. However, we're not going to speculate further – the music speaks very capably for itself. Warped and choppy electronica is the dish served by P2X, and it's a jagged affair, but not with a sense of aggression – it's just been snipped into razor sharp fragments and then twisted, strung out and looped within an inch of its life.
There's nothing quite like P2X around at the moment (though former 5 To Watch tip GANGLY are certainly hanging out in the same neighbourhood), and the anonymity, the driving ethos behind their collective and flawless collection of tracks released thus far only have us ravenous for more from them in the coming year.
Glowie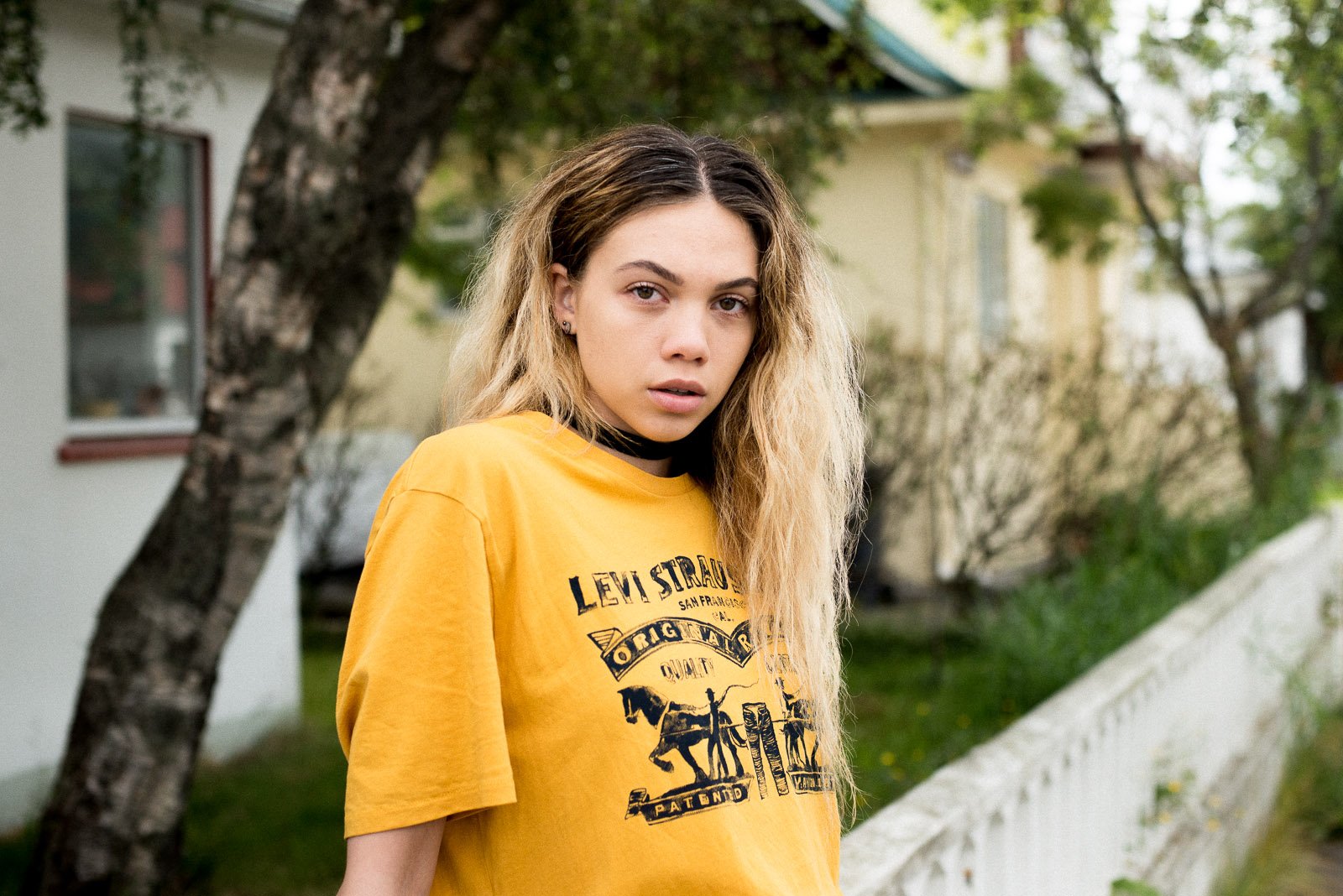 Photo: Hrefna Björg Gylfadóttir
We've been keeping tabs on rising pop talent Glowie for a while now, and though there was never any question she had the voice and the stage presence of a pop star, the various forces of nature seem to have appropriately aligned for her now, and she looks set to make a big splash in the coming year. Having teamed up with ill Blu as a featured vocalist on their track 'Tribalist (Get To Know)' at the end of last year, she's already catching the eye of overseas producers and collaborators!
Of course, you don't need to just take our word for it – check out the fantastic stripped back session she did for Nordic Playlist during Iceland Airwaves '16 at the gorgeous Harpa opera house – even without the the slick production, her talent shines through like a beacon, and these stripped back tracks put her impressive voice in centre stage. She scooped a deal with Columbia/RCA last spring and has been keeping a low profile since then, but we can't wait to hear what she's been working on!
Hugar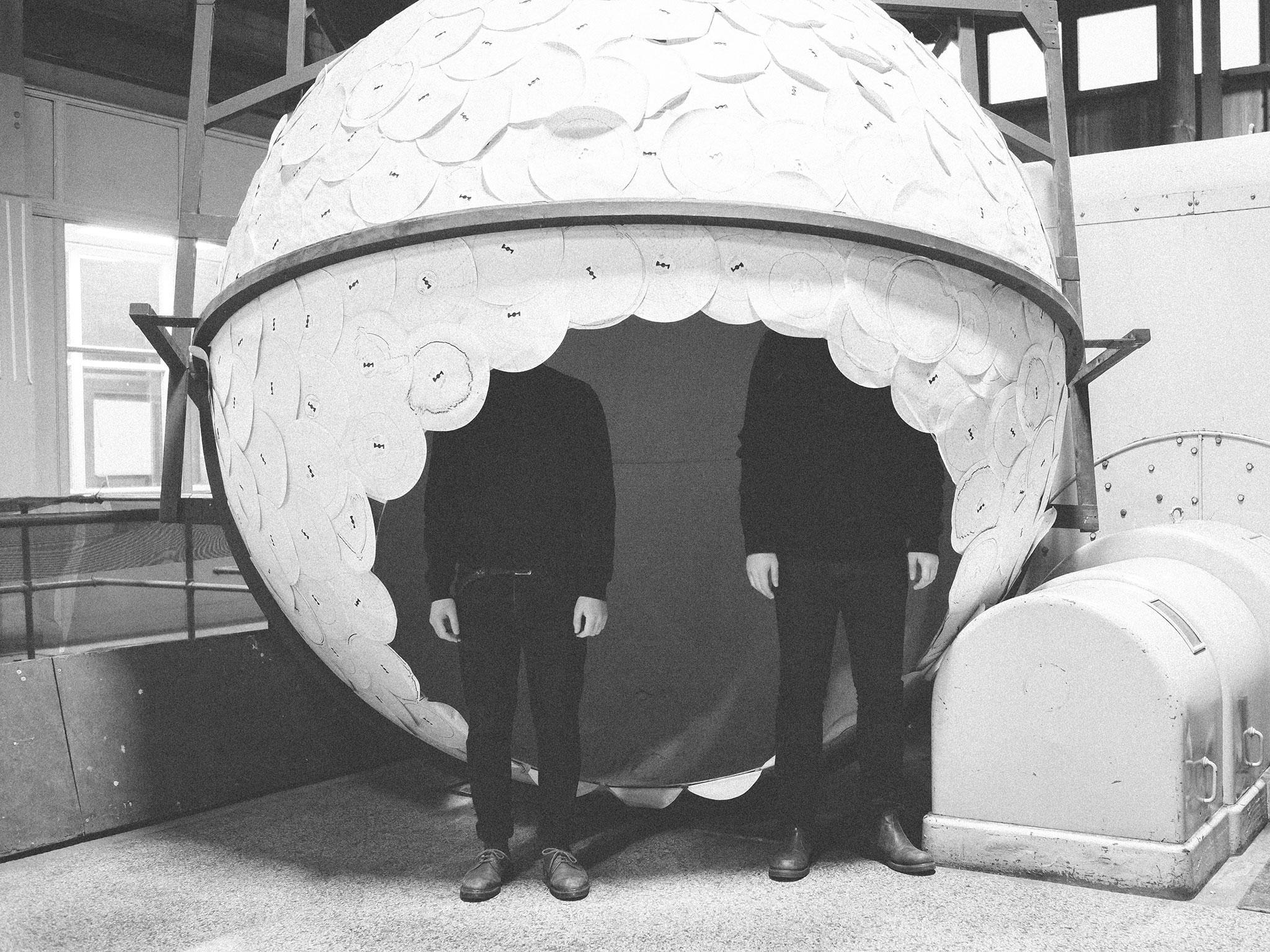 Though Hugar have been around for a little while (the first entry for them in the dusty Ja Ja Ja archives is from way back in 2014, and in that we said they'd already been going for a while!) they went a little quiet for several years, and it wasn't until 'Waves', their collaboration with Agent Fresco's Arnór Dan appeared that the band kicked back into life.
Since then they've been doing some live performances, including this year's Airwaves and a recent turn at Sigur Rós' festival Norður og Niður, and if being personally selected by such musical titans isn't convincing enough, then we're certain the sweeping cinematic grandeur of 'Waves' will definitely do the job. There have been some promising pictures of studio equipment posted along with whispers of the word 'album' on their social media in recent months, so hopefully a follow up to their self-titled debut will be with us sooner rather than later.
Hildur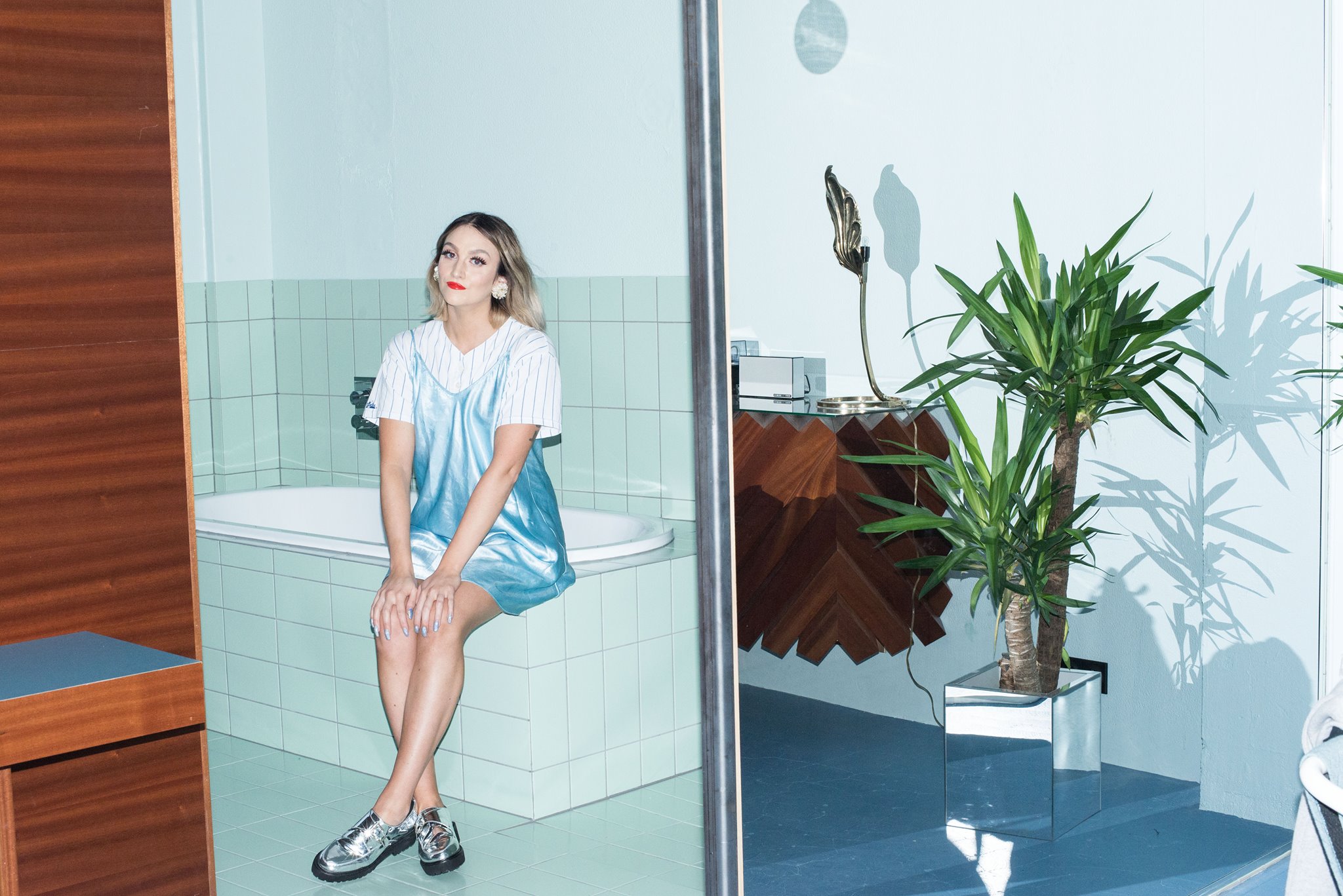 Photo: Hrefna Björg
Hildur is another artist who we had the pleasure of seeing perform at Airwaves a couple of years ago, and we've been keeping a watchful eye on what she's been up to ever since – if you can smash a set in a hostel full of bewildered tourists and people gamely trying to eat lunch through a rowdy pop concert, then you're already a star, as far as we're concerned. As it happens, the people who give out the Icelandic Music Awards agree – our highlight from that performance, 'I'll Walk With You', was given the honour of 'Pop Song of the Year' in early 2017, and she's just going from strength to strength from there.
2017 saw the release of her debut EP Heart to Heart, a stab at repping Iceland at Eurovision (we maintain she was robbed), a series of deservedly much higher profile performances at Iceland Airwaves, and what we hope was plenty of downtime to get cracking on what we know are going to be awesome pop hits to keep us going throughout 2018.
Indriði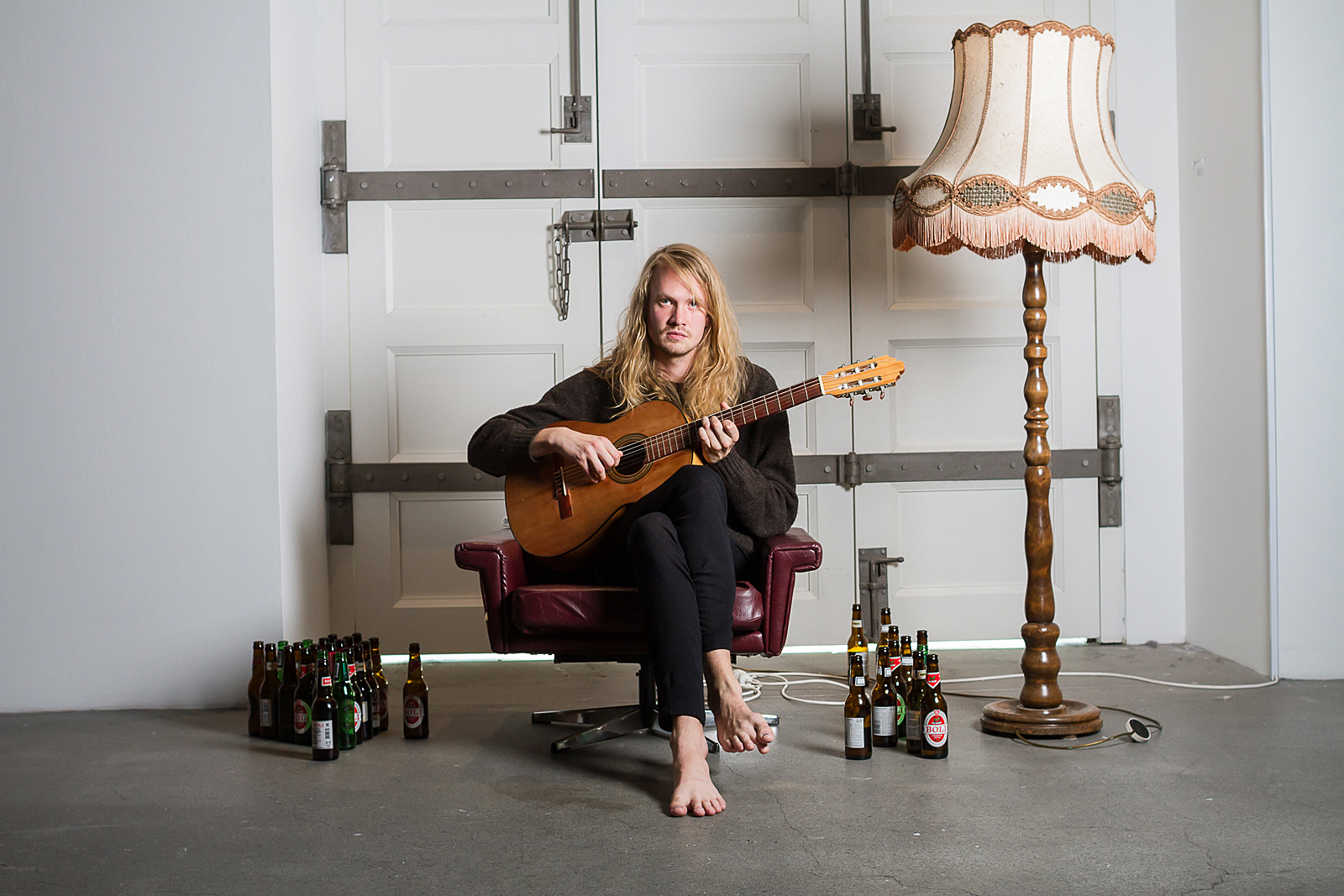 Photo: Varvara Lozenko

Last (but certainly not least!) of our tips for this year is wildly creative songwriter Indriði – like Hugar he's been making records for ages (both solo and as a guitarist for Muck) but it's been a fair while since the last one, and there's a glimpse of light just peeking over the horizon – new music has been promised this year for sure!
Though we don't yet have any freshly picked fruits to tempt you from Indriði just yet, he did put out the vividly contrasting AA side single 'Undiraldan'/'Turbone' – where 'Turbone' drafts in Eartheater for screeching and wailing, it's the frenzy of the rest of the track which may get closest to piercing an eardrum. It was paired with the more mellow album cut 'Undiraldan' and it edges a little closer to the sound of Makril as a whole, so we'd say that's a pretty good place to start. We hope these two contrasting but equally exciting sides of what he does will be explored on any forthcoming new material!
Don't forget to check out our tips from Norway, Denmark, Finland and Sweden as well!