An emerging star specialising in perfected R&B-leaning pop, we can't wait to have ANYA come to play at FluxBau, helping us to wrap up another fantastic season of Ja Ja Ja. Joining ANYA will be Swedish duo Wy, who recently joined us for a Spotlight interview, and elusive Finnish electronic artist Mio, whose debut single 'Find It' premiered right here at Ja Ja Ja just last week…
To get us excited about the show, and to help us get to know her a little better, ANYA invited us along as she performed in Copenhagen recently – so read on to catch a day in the life of ANYA and her band!
Tickets are on sale now, just €5 in advance for Ja Ja Ja members. Not a member yet? Then sign up (for free) to access exclusive ticket discounts, competitions, and to get your hands on free Ja Ja Ja goodies!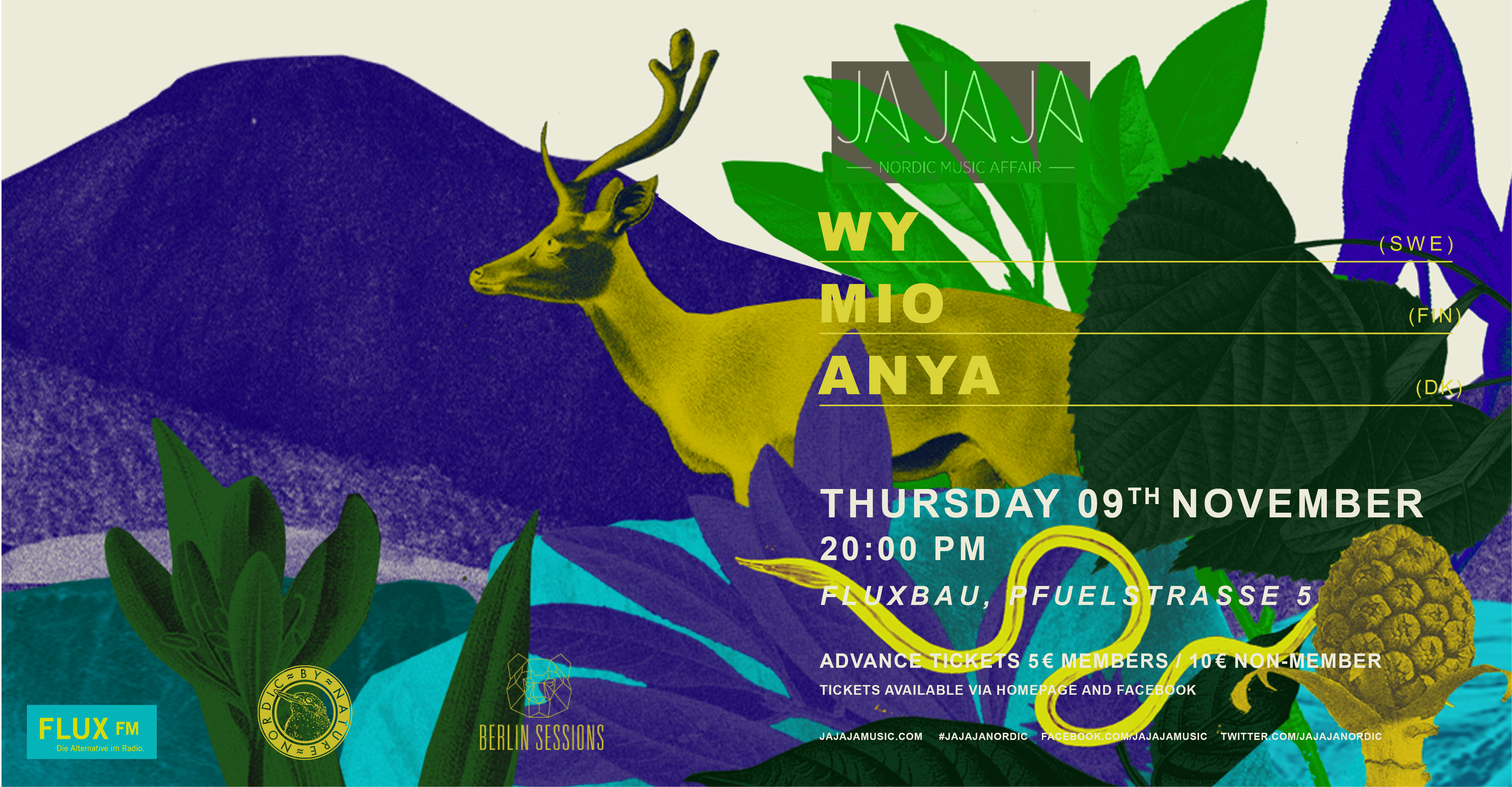 Thanks so much for joining us! For our Ja Ja Ja friends that might not have met you yet, can you please introduce yourself?
Absolutely! I'm ANYA, and I'm from Copenhagen, Denmark. I think my songs would be labelled Pop/R&B, and I'm super excited to play them for you at Fluxbau. I'm half American and half Danish, but my songs are all in English. I'm a Virgo, a huge dog lover, and my favorite food is a juicy burger.
Your latest single 'Neverbeen' just landed and we've had it on repeat pretty much ever since! Where did the song come from?
I created the song in collaboration with my good friend Vasco, who is a producer. Make sure to check him out! I started off by writing the song on the piano, and then we met up on a summer day in my home studio and produced it. The story behind the lyrics and the sentiment of the song is, that I had declared to my ex boyfriend that I was still in love with him, and that I wanted him back. And he was hesitant about letting me back into his heart. So the song describes the feeling of wanting to be really close to someone, who keeps you at a distance.
And we've seen that you were recently out writing in LA! How much fun did you have, and should we expect some sun-drenched new music soon?!
OMG. L.A. is nuts. I had the best time there. I had this song on repeat most of the time…
But yeah, it was also a pretty productive trip. I had sessions every day for 8 days, and I wrote some really cool songs. I'm pretty sure that some of them will be on my upcoming album. I hope you'll get to hear it in the spring of 2018.
We're VERY excited to have you join us at Ja Ja Ja in Berlin, so what should our audience expect from your performance there?
I can't wait. It will be my first time performing in Berlin, so I'm gonna give it everything I got. You can expect catchy love songs drenched in hip-hop and R&B. I'll be bringing my amazing band, who's the cheese on my pizza. I love them dearly and I love playing with them! We're all really excited to play, and we're gonna bring our absolute A-game.
Can you tell us a bit about your photo diary? What was going on the day that you made it?
The photo diary is from this Thursday, where we played a concert at a venue in Copenhagen called Vega. The place was completely packed, and it was a pretty magical night. Getting to play live makes me so happy, so I thought it was the perfect occasion for a photo diary.
And finally, what are you most excited about for the rest of the year?
I'll have to say that wrapping up my album is one of the most exciting things in the horizon right now. I can't wait to see how it's going to end up. I imagine that it's kind of like giving birth to a baby. Just a little less painful.
Photo Diary… A Day In The Life of ANYA