Having dropped her debut single 'Find It' just last week, Helsinki-based electronic artist Mio is set for another first this week – her first live performance, taking place at Ja Ja Ja Berlin on Thursday!
We wanted to find out a bit more ahead of the show, so we tracked down Mio and invited her to make a mixtape of some of her favourite tunes. Listen in below to get a feel for what lies behind her music taste, as well as to read a quick interview where she reveals a more about what drives her…
Tickets for Ja Ja Ja are on sale now, just €5 in advance for Ja Ja Ja members. Not a member yet? Then sign up (for free) to access exclusive ticket discounts, competitions, and to get your hands on free Ja Ja Ja goodies!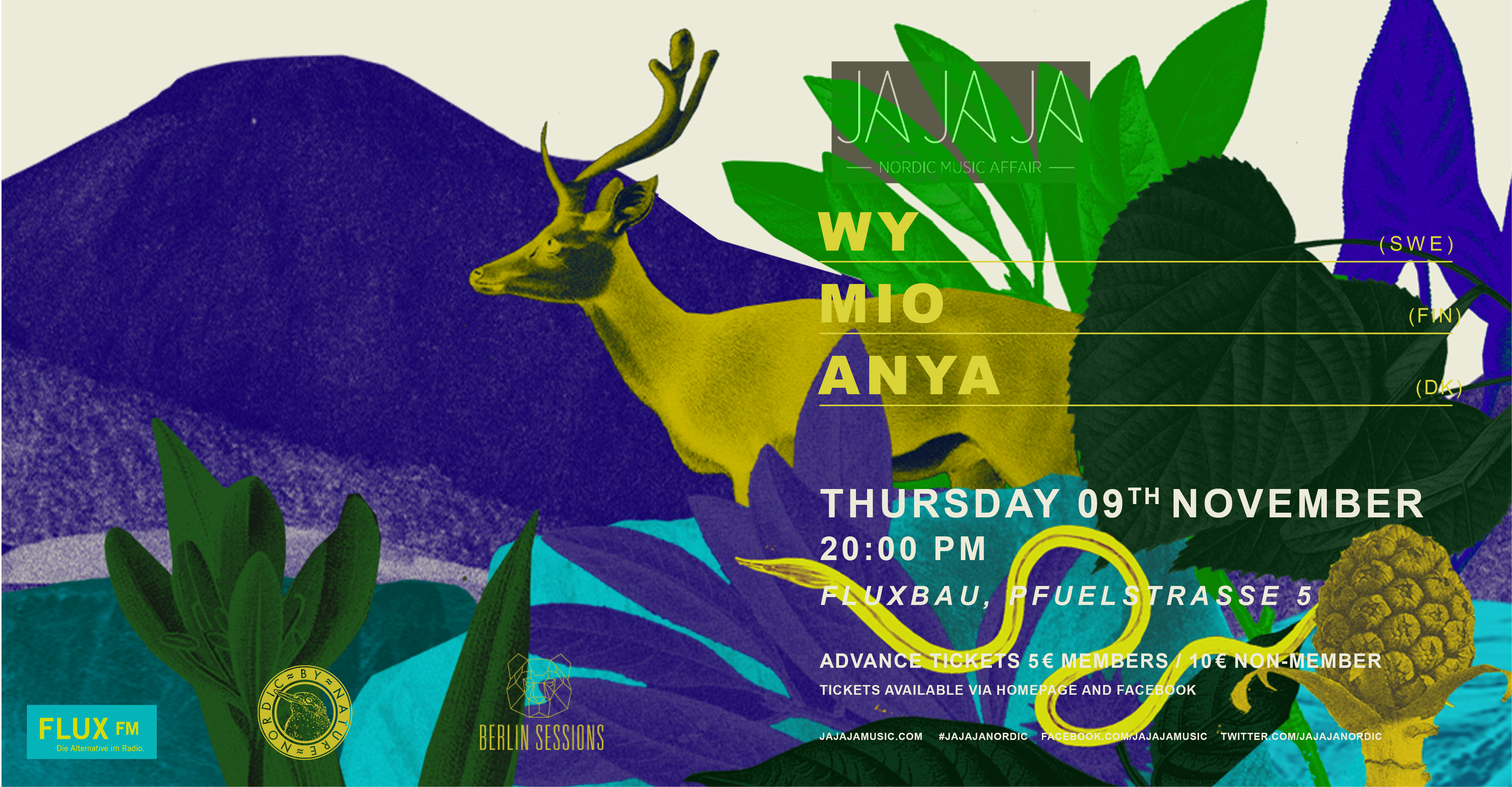 Mixtape : Mio
Thanks so much for joining us! For our Ja Ja Ja friends that might not have met you yet, can you please introduce yourself?
My name is Mio, I produce and write electronic music.
We haven't heard too much from you yet Mio, but we love (LOVE) the track 'Run' that you released with Pykäri at the start of the year – so how did that collaboration come about?
He sent me some tracks saying he was working on an album. The tracks were great and 'Run' became one of them, you can find two others on the same album.
And where would you say the main inspiration for the music you're currently making comes from?
Tumblr
We're VERY excited to have you join us at Ja Ja Ja in Berlin, so what should our audience expect from your performance there?
It's my debut performance so as long as the beat keeps going I think we're all gonna be fine.
Can you tell us a bit about your Ja Ja Ja mixtape? Which tracks did you pick, and why?
I've chosen mostly tracks that have moved me in one way or another through my life. It's a mix of new and old.
And finally, what are you most excited about for the rest of the year?!
Sending out some music to the world. And curing this never ending headache.