If you're wondering what Ja Ja Ja has been doing since we got back from Bergen's Vill Vill Vest festival, the answer is sighing dreamily, strongly contemplating relocating to Norway's misty musical paradise and trying to come up with a really good pun on the festival's name. Let's just throw 'Vill Vill Best' and 'Vill Vill YES' into the fire and move on, shall we?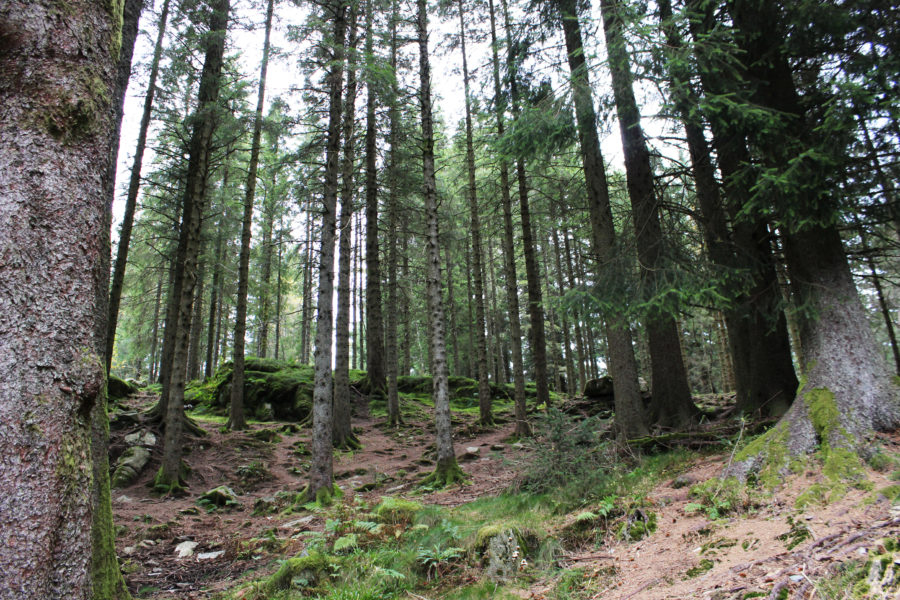 So, Bergen, and more specifically Bergen's musical output. We've waxed lyrical about Bergen's local heroes on Ja Ja Ja pretty much since we raised our digital shutters, so expectations were high, and expectations were more than capably met. It's a city with not only a lot musicians, but a lot of world class musicians, and the festival both knows and capitalises on this fact. Where the conference half of the festival brings in speakers and panellists from across the world to talk business, the combination of a gorgeous location and a seemingly bottomless well of pop talent means it's also a really fantastic festival to attend just as a punter – you can spend your days walking cobbled streets, taking in a gallery or two or riding the funicular up the side of a mountain to commune with nature, and then watch tomorrow's brightest pop talents kill it in their hometown in the evening.
Every festival comes with their own set of rumours, and the rumours we heard drifting on the salty sea breeze were that a) Sigrid got signed at last year's event and b) that Aurora was going to invite all the delegates back to her forest home in the magic realm for a party. Ja Ja Ja may be responsible for the second rumour (and all of the other wildly unlikely rumours which may be detailed below), but certainly Sigrid was a name on many lips across the festival, and though the lady herself wasn't playing this year, the torch was passed to the following artists who we reckon are all the next Sigrid, in totally different ways.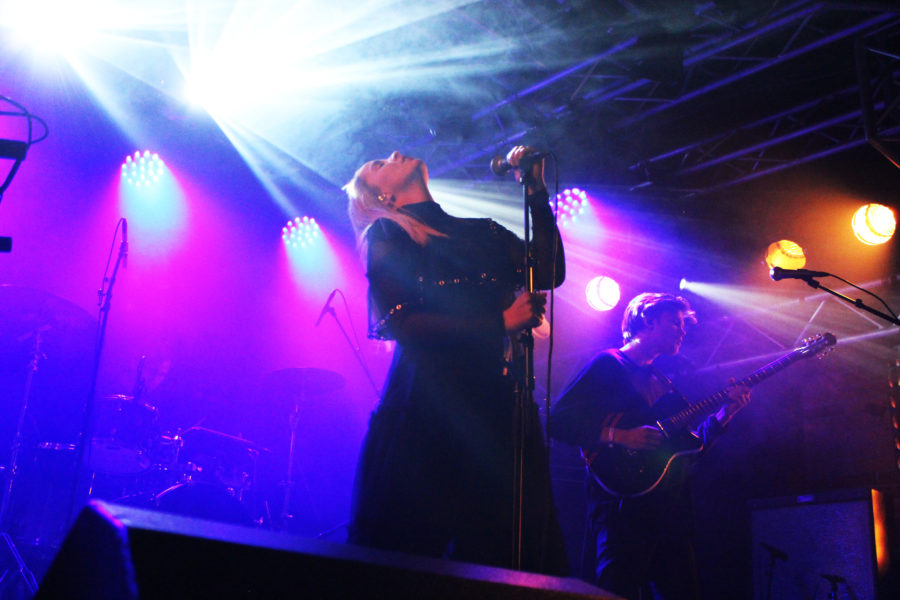 Freshly announced for our London Club Night alongside Sportsman and GKR in October, we wanted to make doubly sure that she was up to the challenge of a Ja Ja Ja gig. She is. In fact, we watched her play twice, because once wasn't enough, and we'll watch her again on October 26th, nodding sagely, saying "oh, 'Kids' is coming up next, you'll like that one even more than the last one", like the grizzled veteran fans that we are. And that's the joy of her set – with each successive track you think you have a new favourite, but in reality, they are all your favourite.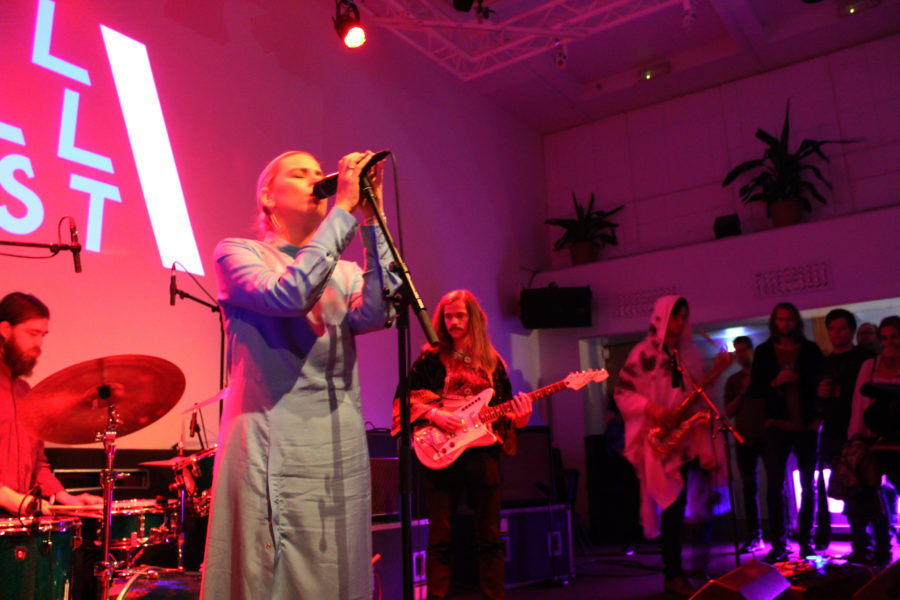 Pop fans were well catered for across the festival line-up, but it was Natalie Sandtorv's more leftfield compositions which ended up stealing the show on the first day. Rooted in experimental psych and jazz but with plenty of subtle melodic hooks to keep the songs from spiralling into anything proggy and self-indulgent, we wandered into Natalie's show with no expectations and left with a new favourite singer – her performance was masterful and mesmerising. Though her band were channelling the spirit of Goat with surreal masks and robes, they could have all performed wearing McDonalds uniforms – the music speaks for itself so clearly that the costumes were just a nice bonus.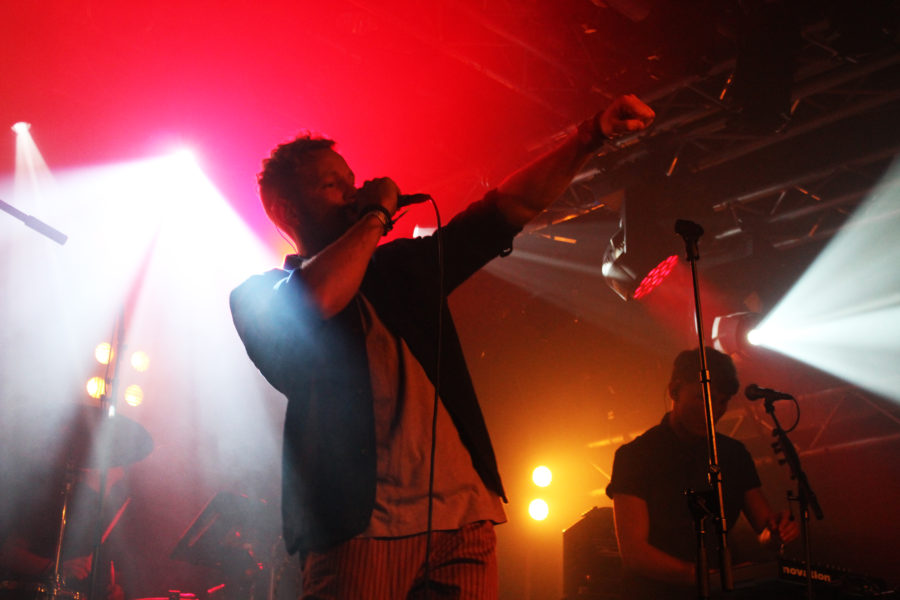 George Michael is alive and he lives in Bergen. OK, not musically (though if he was to do a cover of 'Fast Love' or 'Freedom' we'd be down) but the power and dynamic of Fred Well's vocals were a reminiscent of George at his peak, and that is very much a compliment. The songs are all enormous pop records and sound like they should have been bothering the top of the charts yesterday.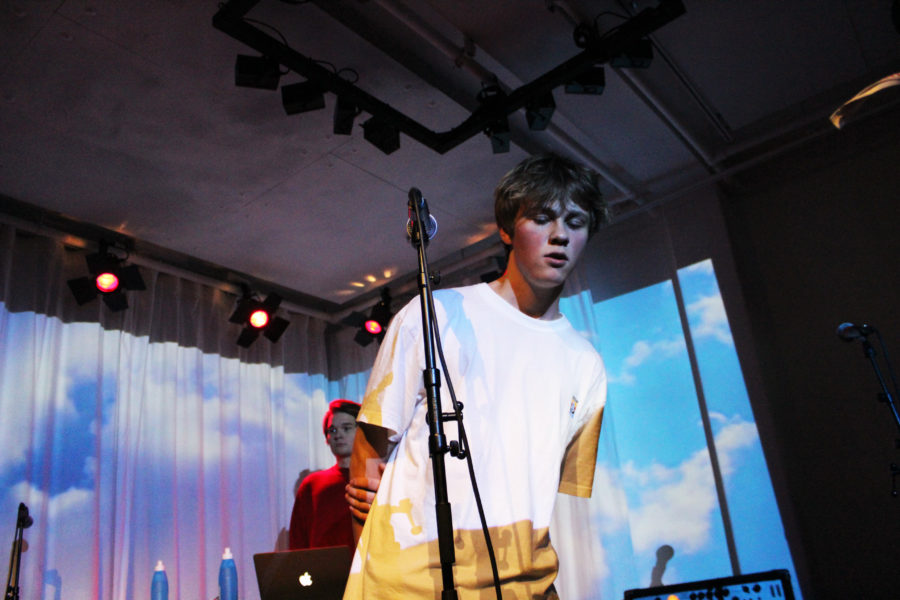 Jimi Somewhere is young. Terrifyingly young. As in, their 8PM show was edging close to their bedtime, young. OK, so that's a vast overstatement, but our glib first impression was that if Mikey and Mouth from the Goonies had formed a lo-fi chillwave emo trap band then it would be Jimi Somewhere – that's how fresh faced we're talking. The production is effervescent and fresh, rooted in trap beats but with liberal strokes of dreamy chillwave melancholy to elevate it away from the generic, and there's a ton of potential here – though we have a sneaky suspicion the crowd of dedicated fangirls at the front of his show might have been girls from his class who really fancy him, those of us more in the parent age range had a great time too.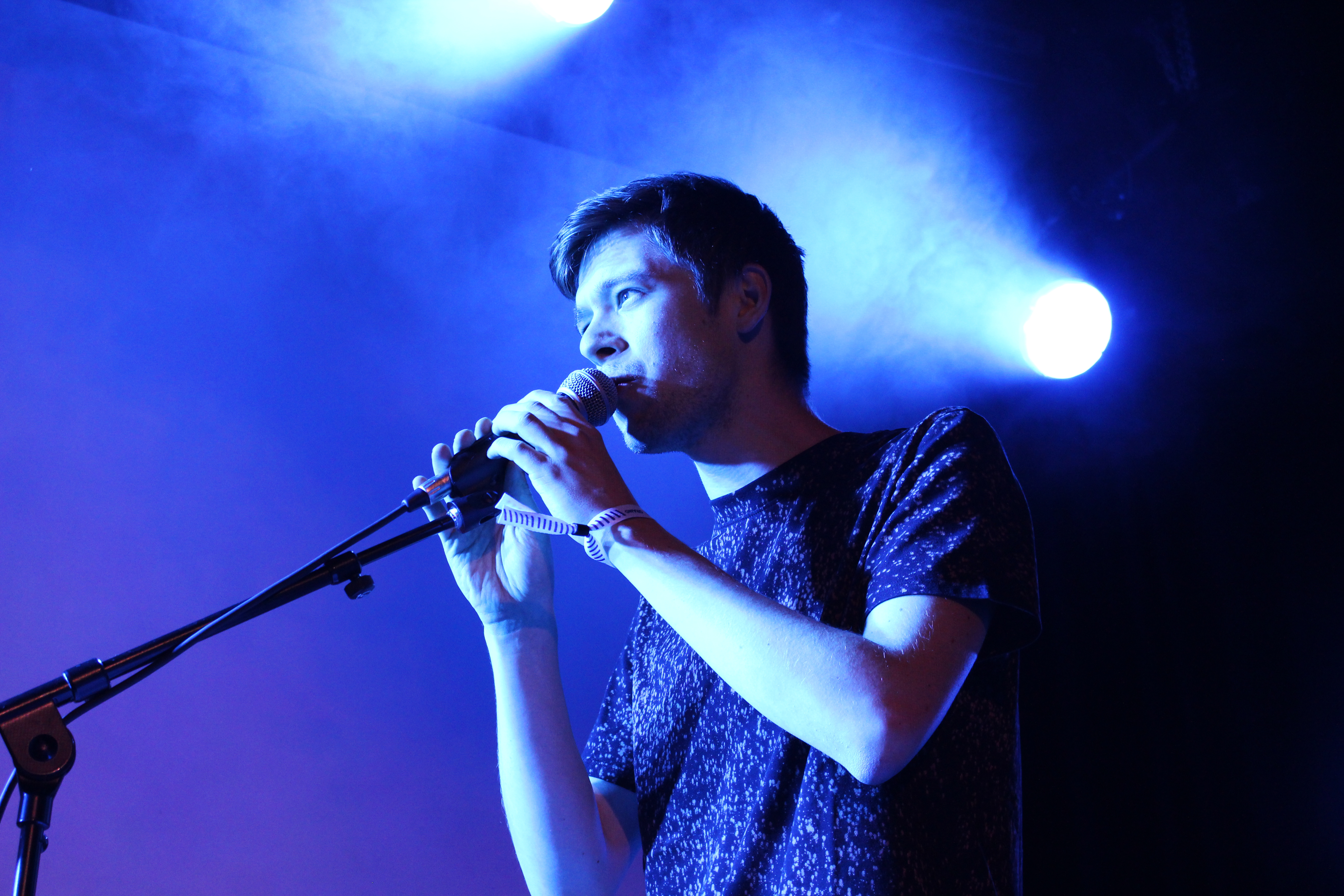 Intertwine has been so silent lately we were considering starting a rumour that he'd packed up his gear to be the first person playing deeply emotive trumpet-led electronic pop in space, but it turns out he was just having a break. Old favourites and new material blended together seamlessly, and though it was almost like he'd never been away, it also served as a reminder that his absence has been keenly felt, as there really isn't anyone who sounds quite like this – the sooner we get some new music to share with you properly, the better.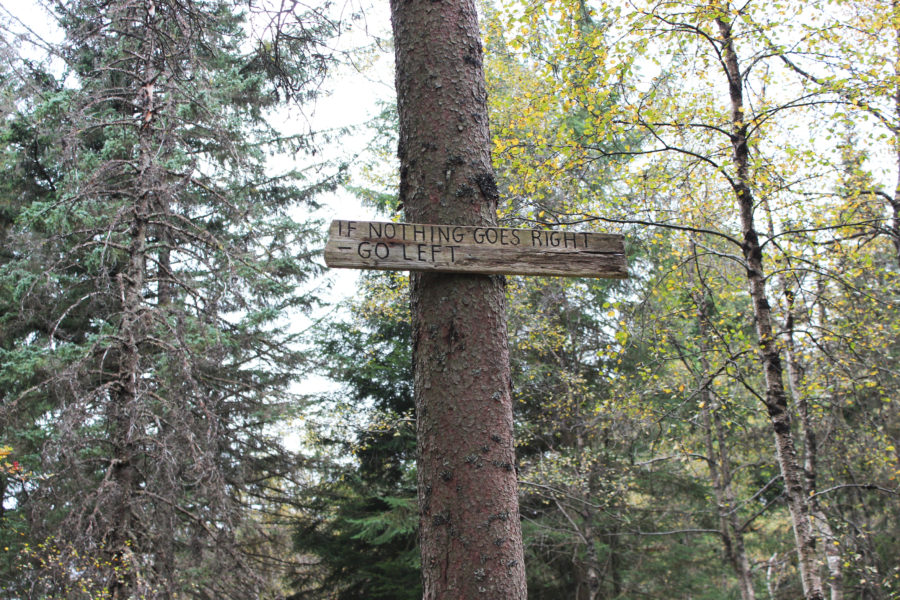 Other highlights from the festival include Norwegian pop royalty Silja Sol and Strange Hellos, who both played a post-festival gig which wasn't technically part of the programme but were both absolutely fantastic –  if you haven't heard Strange Hellos' 'Monumental' performed to huge room of enthusiastic Norwegians, you've never lived, arguably. We saw local faves Great News play on a patio which was so packed there was no hope of trying to actually see them. We were precariously balanced on a staircase at the back, but they sound better than ever. One of the most talked about acts of the festival was Halie, who went Full Sigrid in her fashion choices, but the pop hits stood up to the hype. The word is clearly out about Pom Poko as the queue to get into their show was so long we heard you had to get the funicular up the mountain to join it, so we can't comment on what their actual show was like, but they sounded fantastic from outside.
Also Bergen itself is a highlight – a gorgeous place to visit with anything you could wish for to charm and entertain you, especially if that happens to be really a lot of great pop bands.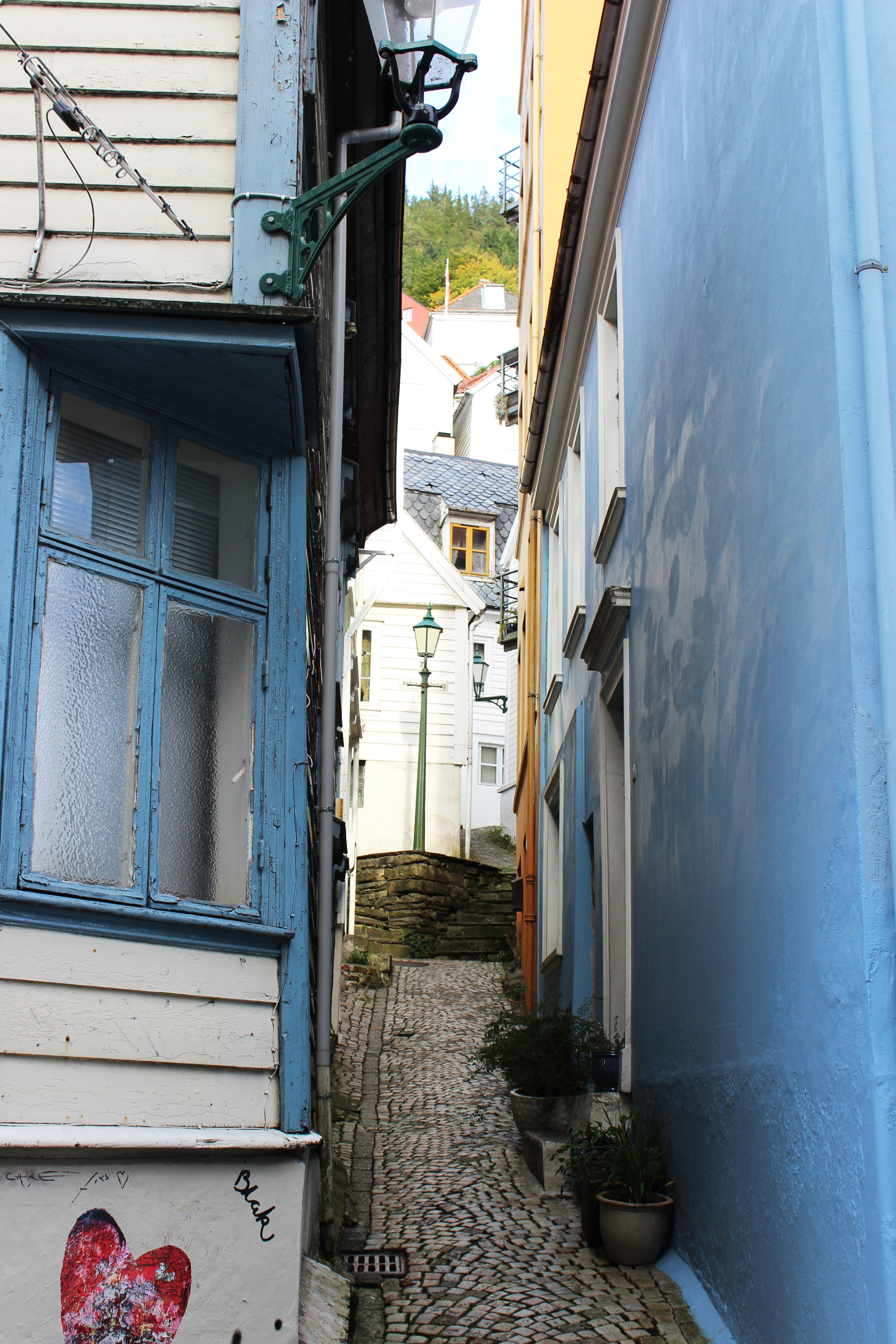 All photographs: Dani Charlton