The Nordics are offering up a wide selection of genres to experience live in the UK this week, from black metal, right the way through to indie electro-pop. Read more in the Nordic Gig Guide!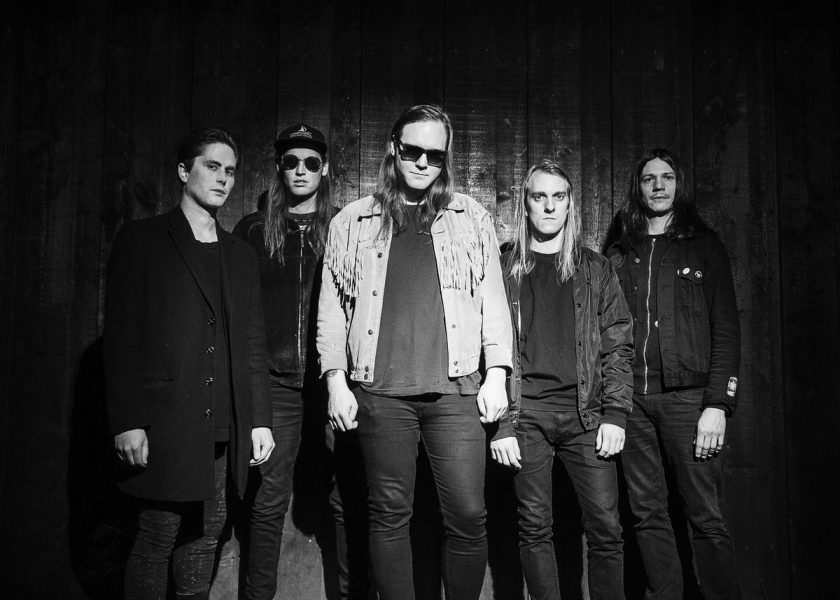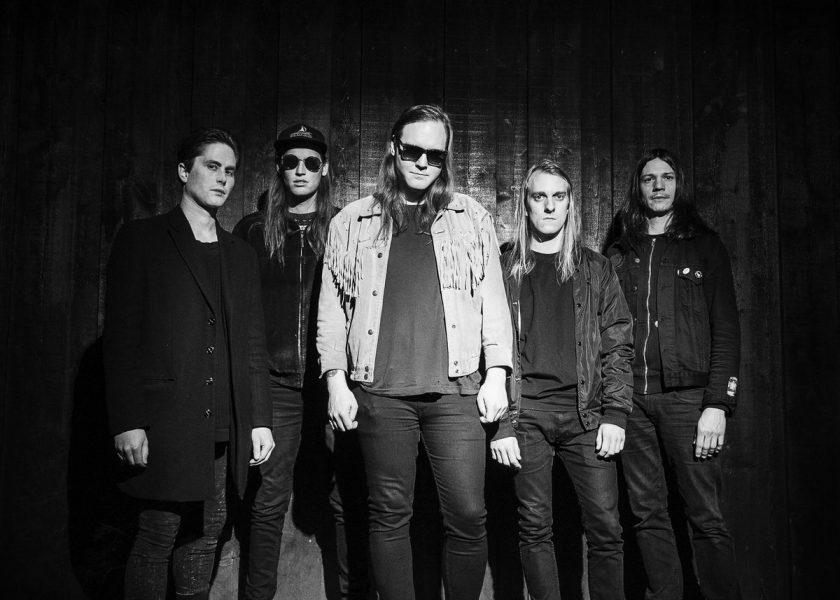 Okkultokrati
Monday 3rd – Our Black Heart, London – Tickets
Wednesday 5th – Nice N Sleazy, Glasgow – Tickets
Thursday 6th – The Cluny, Newcastle Upon Tyne – Tickets

Okkultokrati from Norway are kicking the week off with some black metal and hardcore punk. They were awarded Metal Album of the Year at Spellemannsprisen 2017 (the Norwegian Grammys) for their fourth studio album Raspberry Dawn and have received much acclaim for their outstanding live performances. We believe that's enough reasons to catch them live at one of their UK gigs this week!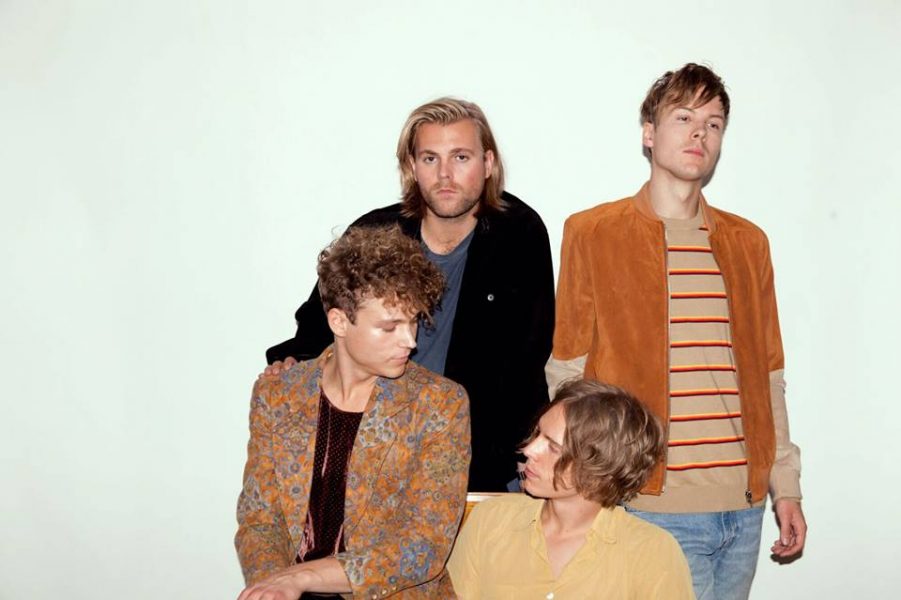 Tuesday 4th – Urban Cone, Ängie, Hoxton Square Bar & Kitchen, London – Tickets
Friday 7th – Urban Cone, Birthdays, London – Free

Stockholm four-piece Urban Cone are bringing their irresistibly catchy indie electro-pop tunes to the Hoxton Square Bar & Kitchen this Tuesday evening, with fellow Swede and controversial pop artist Ängie as support. Urban Cone will also play a free gig at Birthdays the following Friday!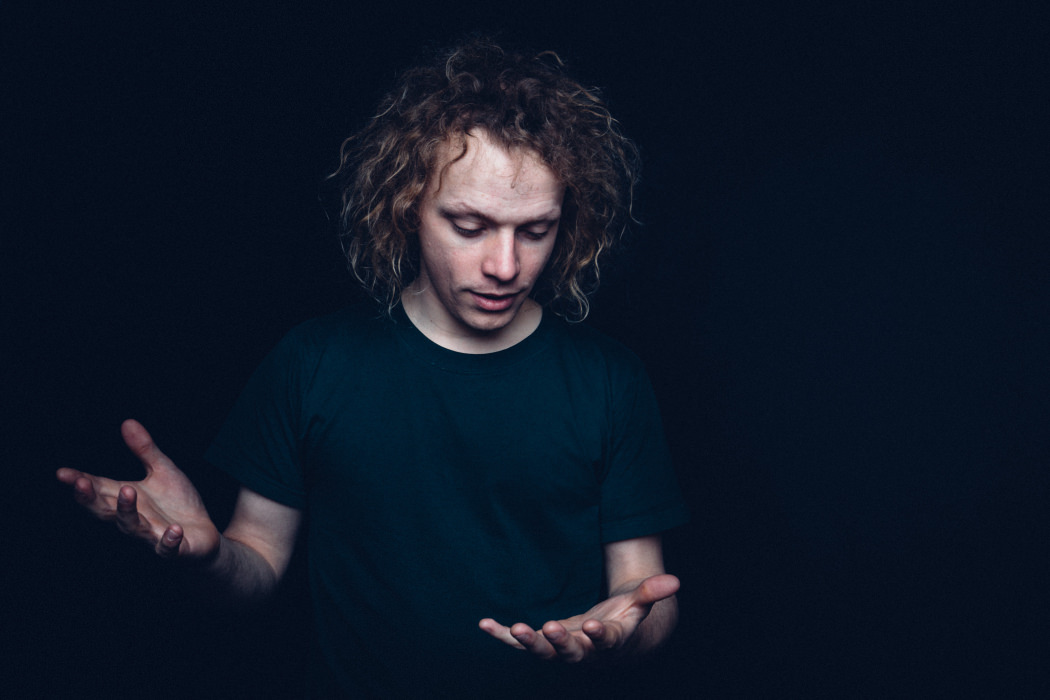 Thursday 6th – Moddi, Bush Hall, London – Tickets
Norwegian troubadour and activist Moddi is heading to London this Thursday to perform Unsongs, a collection of songs that have, at one stage, been banned, censored or silenced in their country of origin. Bush Hall is the place to be if you want to experience Moddi's stunning recreations of these important songs and tickets are available right here!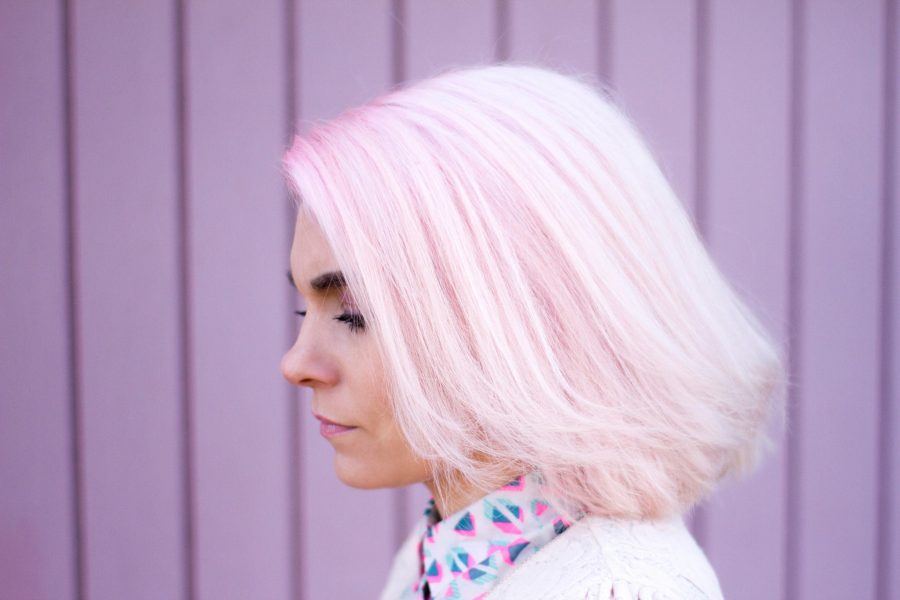 Hafdis Huld
Thursday 6th – The Wave Maiden, Portsmouth – Sold out
Friday 7th – Winchester Discovery Centre, Winchester – Tickets
Saturday 8th – Artrix Centre, Bromsgrove – Tickets
Sunday 9th – The Kitchen Garden Cafe, Birmingham – Tickets
One of Iceland's most beloved singers, Hafdis Huld, returns to the UK for memorable evenings filled with crystal clear vocals and light-hearted pop tracks!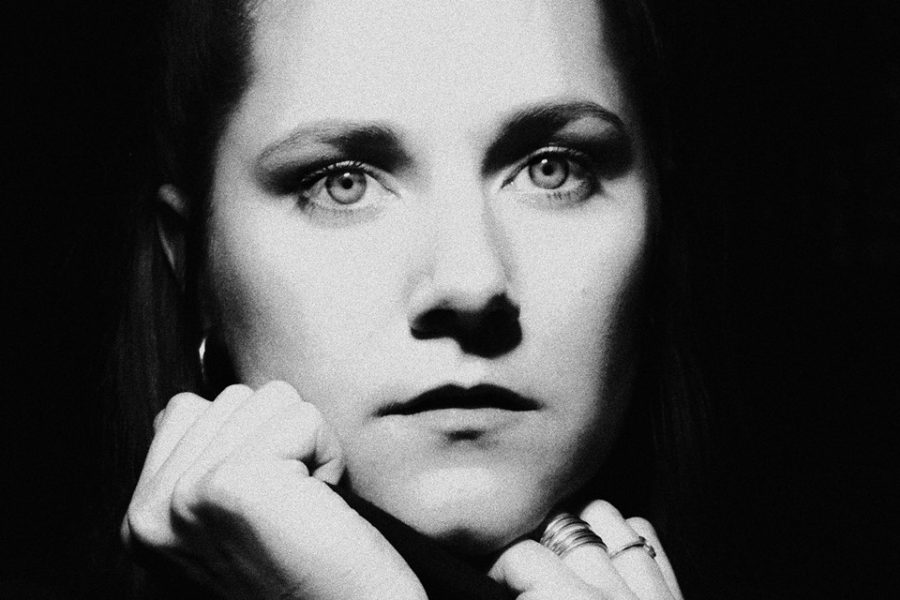 Ida Wenøe
Friday 7th – The Bank Eye, Suffolk – Tickets
Saturday 8th – Old Cinema Launderette, Durham – Tickets
Sunday 9th – The Eagle Inn, Salford – Tickets
Hailing from Denmark, Ida Wensøe gets inspiration for her brilliant folk songs from old school Americana musicians. This week she embarks on a lengthy UK tour and tickets are available now!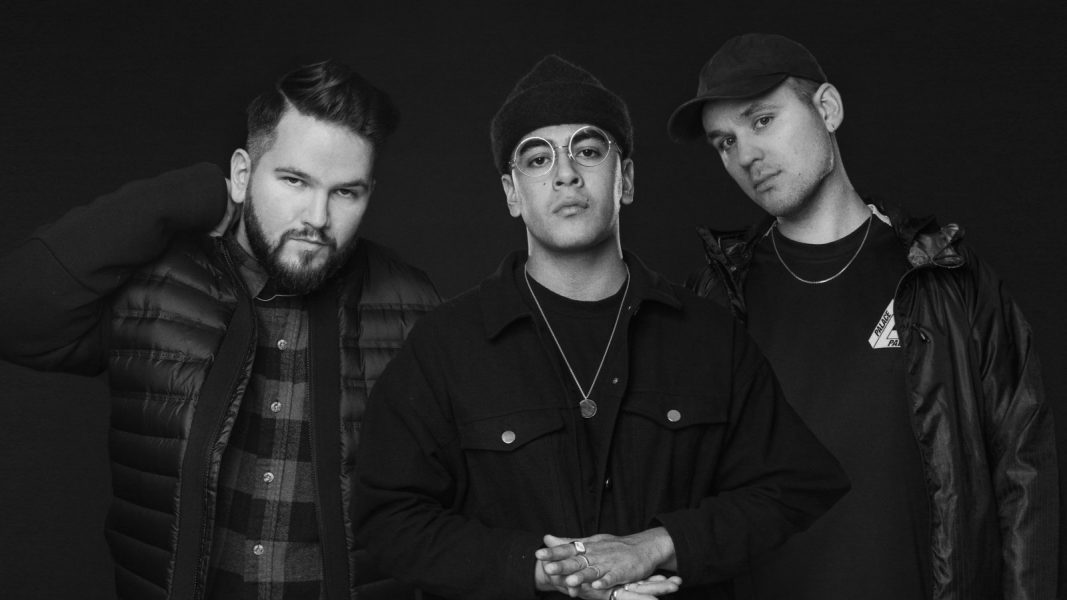 Saturday 8th – Loveless, Philip Emilio, Birthdays, London – Tickets
Hailing from the same R&B and hip hop collective in Oslo, Nora Collective, producer duo Loveless and rapper Philip Emilio join forces to bring you an evening packed with slick pop tunes and inventive hip hop at Birthdays in London this Saturday evening. Get your tickets and join the party!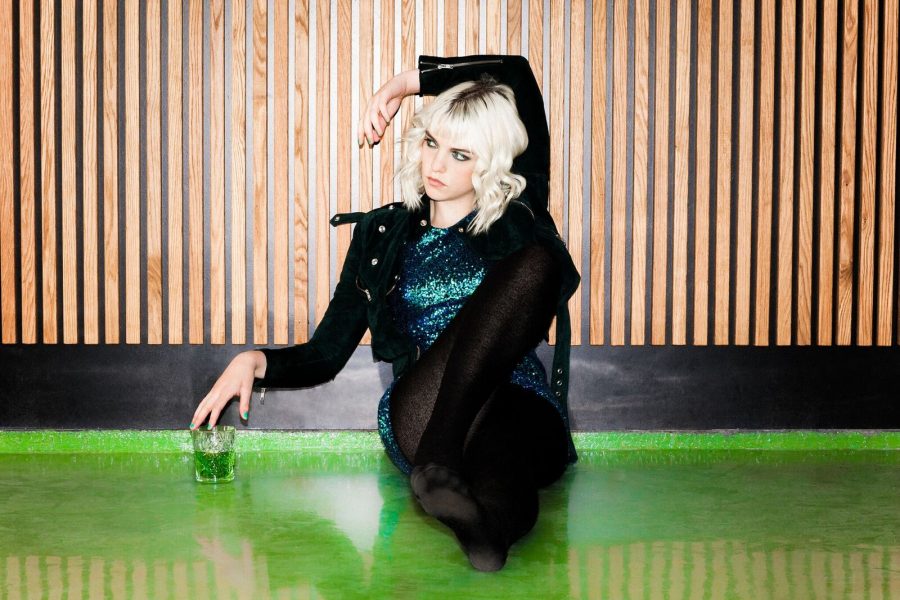 Sunday 9th – Lydmor, Urban Bar, London – Tickets
Danish producer, songwriter and performer Lydmor brings her emotional electro-pop tunes to make her UK debut in London this week. Don't miss out on this intimate gig at Urban Bar in Whitechapel – grab your tickets here!
More gigs coming up…
April:
Monday 10th – Ida Wenøe, Oporto, Leeds – Free
Monday 10th – Baby In Vain, The Full Moon, Cardiff – Tickets
Tuesday 11th – Hafdis Huld, Sneaky Pete's, Edinburgh – Tickets
Tuesday 11th – Baby In Vain, Rialto Theatre, Brighton – Tickets
Wednesday 12th – Baby In Vain, The Bullingdon, Oxford – Tickets
Wednesday 12th – Ida Wenøe, Canteen, Bristol
Wednesday 12th – Hafdis Huld, Madhatters, Inverness – Tickets
Wednesday 12th – Off Bloom, O2 Ritz, Manchester – Sold out
Thursday 13th – Off Bloom, O2 Shepherd's Bush, London – Sold out
Thursday 13th – Baby In Vain, Norwich Arts Centre, Norwich – Tickets
Thursday 13th – Ida Wenøe, B-Bar, Barbican Theatre, Plymouth – Tickets
Thursday 13th – Hafdis Huld, The Arch Inn, Ullapool – Tickets
Friday 14th – Hafdis Huld, The Hug and Pint, Glasgow – Tickets
Friday 14th – Ida Wenøe, The Acorn, Penzance – Tickets
Friday 14th – Baby In Vain, Broadcast, Glasgow – Tickets
Saturday 15th – Baby In Vain, Sneaky Pete's, Edinburgh – Sold out
Sunday 16th, – Ida Wenøe, Small World Theatre, Cardigan – Tickets
Monday 17th – Ida Wenøe, The Big Top, Cardiff – Tickets
Monday 17th – Baby In Vain, The Cluny 2, Newcastle Upon Tyne – Tickets
Tuesday 18th – Baby In Vain, Headrow House, Leeds – Tickets
Tuesday 18th – Ida Wenøe, Green Note, London – Tickets
Wednesday 19th – Baby In Vain, Moth Club, London – Tickets
Wednesday 19th – Hafdis Huld, St Pancras Old Church, London – Tickets
Wednesday 19th – Alex Vargas, The Deaf Institute, Manchester – Tickets
Thursday 20th – Baby In Vain, Esquires Bedford, Bedford  – Tickets
Thursday 20th – I See Rivers, St. Luke's Church, London – Tickets
Thursday 20th – Einar Stray Orchestra, Thousand Island, London – Tickets
Thursday 20th – Francobollo, The Haunt, Brighton – Tickets
Thursday 20th – Måns Zelmerlöw, O2 Academy Islington, London – Tickets
Friday 21st –Baby In Vain, The Cookie, Leicester – Tickets
Friday 21st – Francobollo, Clwb Ifor Bach, Cardiff – Tickets
Friday 21st – Alex Vargas, The Hope & Ruin, Brighton – Tickets
Saturday 22nd – Alex Vargas, Omeara, London – Sold out
Saturday 22nd – Hafdis Huld, St Lawrence Church, Northampton
Sunday 23rd – Francobollo, Electric Circus, Edinburgh – Tickets
Tuesday 25th – Francobollo, Oh Yeah Music Centre, Belfast – Tickets
Tuesday 25th – Hafdis Huld, Brudenell Social Club, Leeds – Tickets
Tuesday 25th – Broen, Nils Bech, Kamio, London – Tickets
Wednesday 26th – Francobollo, Academy 2, Dublin – Tickets
Wednesday 26th – Gangly, Omeara, London – Tickets
Wednesday 26th – CHINAH, Birthdays, London – Tickets
Thursday 27th – Thomas Dybdahl, Omeara, London – Tickets
Thursday 27th – Dream Wife, The Dome, London – Tickets
Thursday 27th – Hafdis Huld, The Cinnamon Club, Altrincham – Tickets
Friday 28th – Hafdis Huld, View Two Gallery, Liverpool – Tickets
Friday 28th-Sunday 30th – CHINAH, Hit The North 2017, Newcastle Upon Tyne – Tickets
Friday 28th – Sløtface, Stereo, Glasgow – Sold out
Saturday 29th – Sløtface, Queens Social Club, Sheffield – Tickets
Sunday 30th – Sløtface, The Cluny, Newcastle Upon Tyne – Tickets
Saturday 29th – Dream Wife, CHINAH, Francobollo, Off Bloom, Siv Jakobsen, Live at Leeds, Leeds – Tickets
Saturday 29th – Turbonegro, Desertfest 2017, London – Tickets
Sunday 30th – CHINAH, Festevol Gardens 2017, Liverpool – Tickets