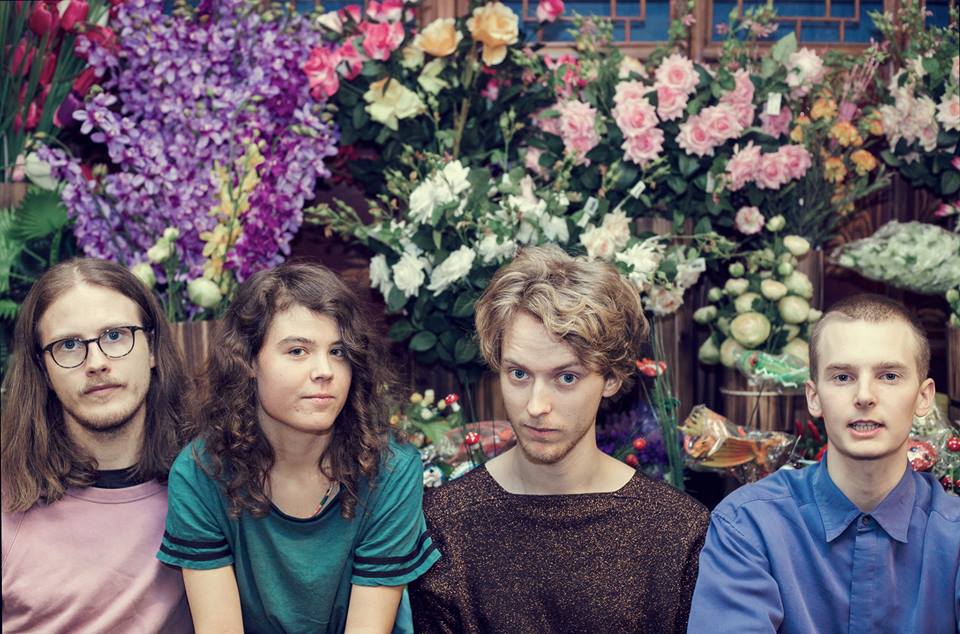 Photo: Sara Björkegren
If you're looking for indie-pop in Stockholm, you go to Rama Lama Records. The label's roster (which also includes Steve Buscemi's Dreamy Eyes and Cat Princess) is notable for the solid stylistic niche they've cut out for themselves, as well as how tight-a-scene they've formed, with the bands regularly playing together and supporting each other. Melby's singer Matilda Wiezell, for example, hopped on the last Steve Buscemi's Dreamy Eyes single, 'Closer'. And now it's time for Melby themselves to release a new one, their latest single 'Cross'.
This is the quartet's (Wiezell (vocals, synth), Are Engen Steinsholm (guitar), David Jehrlander (bass) and Teo Jernkivst (drums) first new music in ten months, but they're certainly not sounding rusty. 'Cross' is a song made from a skittering bassline and wandering guitar lines, a drifting piece of indie-pop given shape and life by Wiezell's breezy vocal (their press mentions comparisons with Amason, and the ghost of Amanda Bergman is definitely audible in Wiezell's singing). It's an airy, charming song, and the first to be released from their debut self-titled EP, due out in May. If it's all as good as 'Cross', it'll be a record you don't want to miss.