We're hugely excited to be teaming up with Spring Break to bring three fantastic artists to Meskalina in Poznań for what's sure to be an outstanding night of Nordic music. Joining us at this first edition is Norwegian producer/performer Gundelach, Danish production powerhouse Sekuoia and Icelandic rap outfit Úlfur Úlfur – who we caught up with over the Easter weekend to chat about their upcoming album as well as, of course, their upcoming Ja Ja Ja show!
Tickets for Spring Break are available now, and more information about the event can be found just here. Spring Break! Woo!
JA JA JA X SPRING BREAK PROUDLY PRESENT:
Úlfur Úlfur | Gundelach | Sekuoia
Saturday 22nd April 2017 – 18:30 'til late
Enea Spring Break Showcase Festival & Conference, Meskalina – Poznań
---
Thanks so much for joining us! For our Ja Ja Ja friends that might not have met you yet, can you please introduce yourselves?
We are Úlfur Úlfur: an Icelandic rap band, a dynamic duo, best friends and pretty decent basketball players. We come from a small town in northern Iceland called Sauðárkrókur and for the past 15 years we've been trying to figure out our mutual musical vision – and we just did.
We loved your show at Tallinn Music Week a few weeks back! So we'd love to hear more about what you've been working on lately – and especially more about the story behind your last track 'Barn'?
Long story short, we've got a brand new album ready for release this month – as well as music videos. This is our 3rd album and without a doubt our most coherent work yet. Since we started in 2010 we've had this idea about a sound we've wanted to execute and last fall when we started working on the album something just clicked. Finally. We're pumped.
We're also VERY excited to have you join us at Ja Ja Ja in Poznań, so what should our audience expect from your performance there?
Yeah, we're excited too! People should expect a powerful and colourful performance, jokes of variable quality and FUUUUUN.
What would you say are the essential things that people set to see you in Poland should know about the Icelandic rap scene?
I don't thing there's anything essential that people should know, just that it exists, it's unique and it goes hard.
Can you tell us a bit about your photo diary? What was going on the day that you made it?
Well, this was supposed to be like a "day in a life" but turned out to be more like a "a weekend in two lifes". Both of us live in Reykjavík but the photos were taken over the easter weekend, when we went home to our parents in northern Iceland and did two gigs while at it.
And finally, what do you have in store for the upcoming year?
A lot. New album, music videos, loads of gigs (well, most of them in Iceland) and a tour in Europe next fall.
A Day in the Life… Úlfur Úlfur
My parents live in Akureyri and there they have the best skiing condition in all of Iceland. On this picture me and my girlfriend are getting ready for the extreme.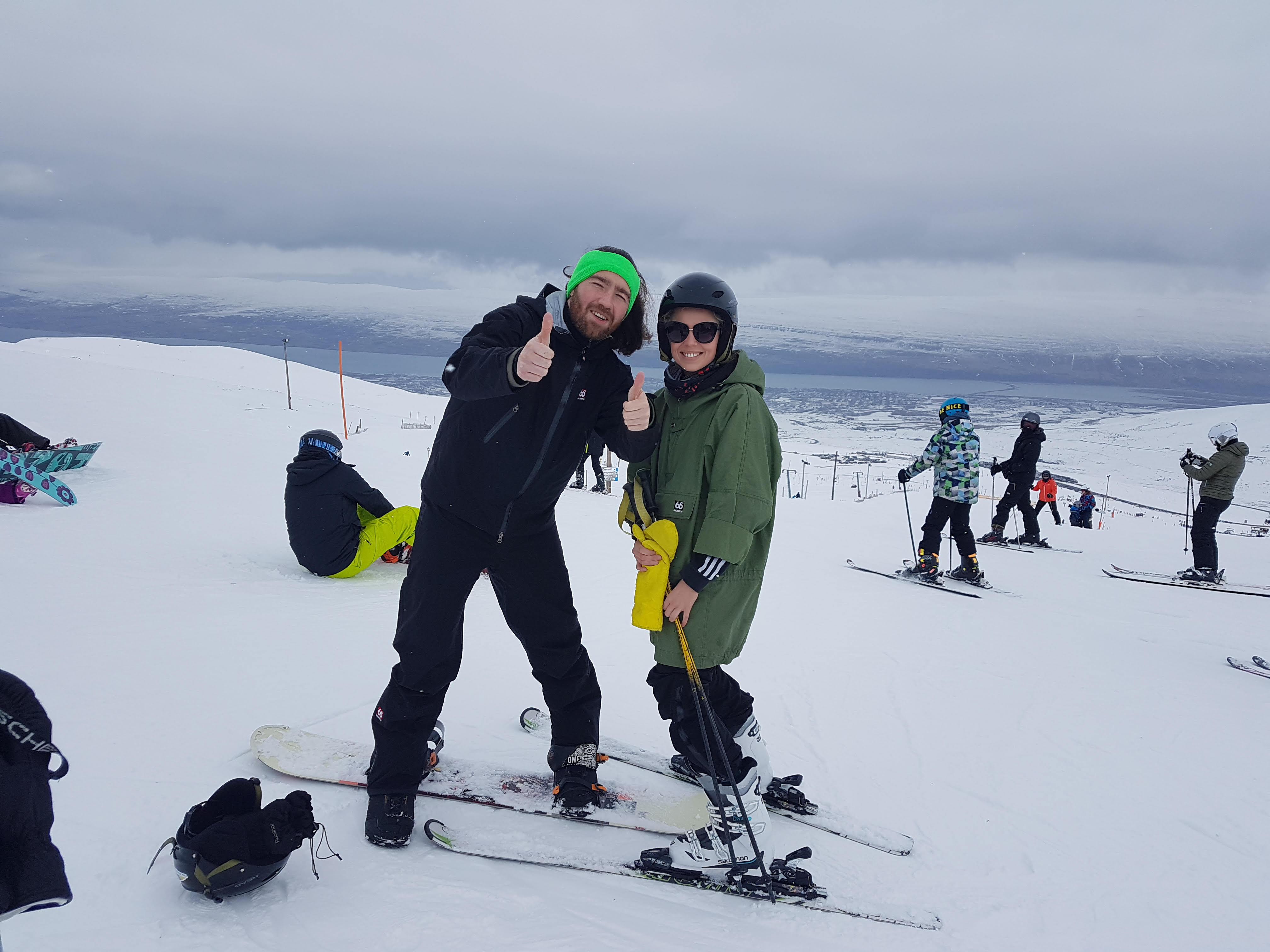 Every time I visit my parents I hug their horses for good luck.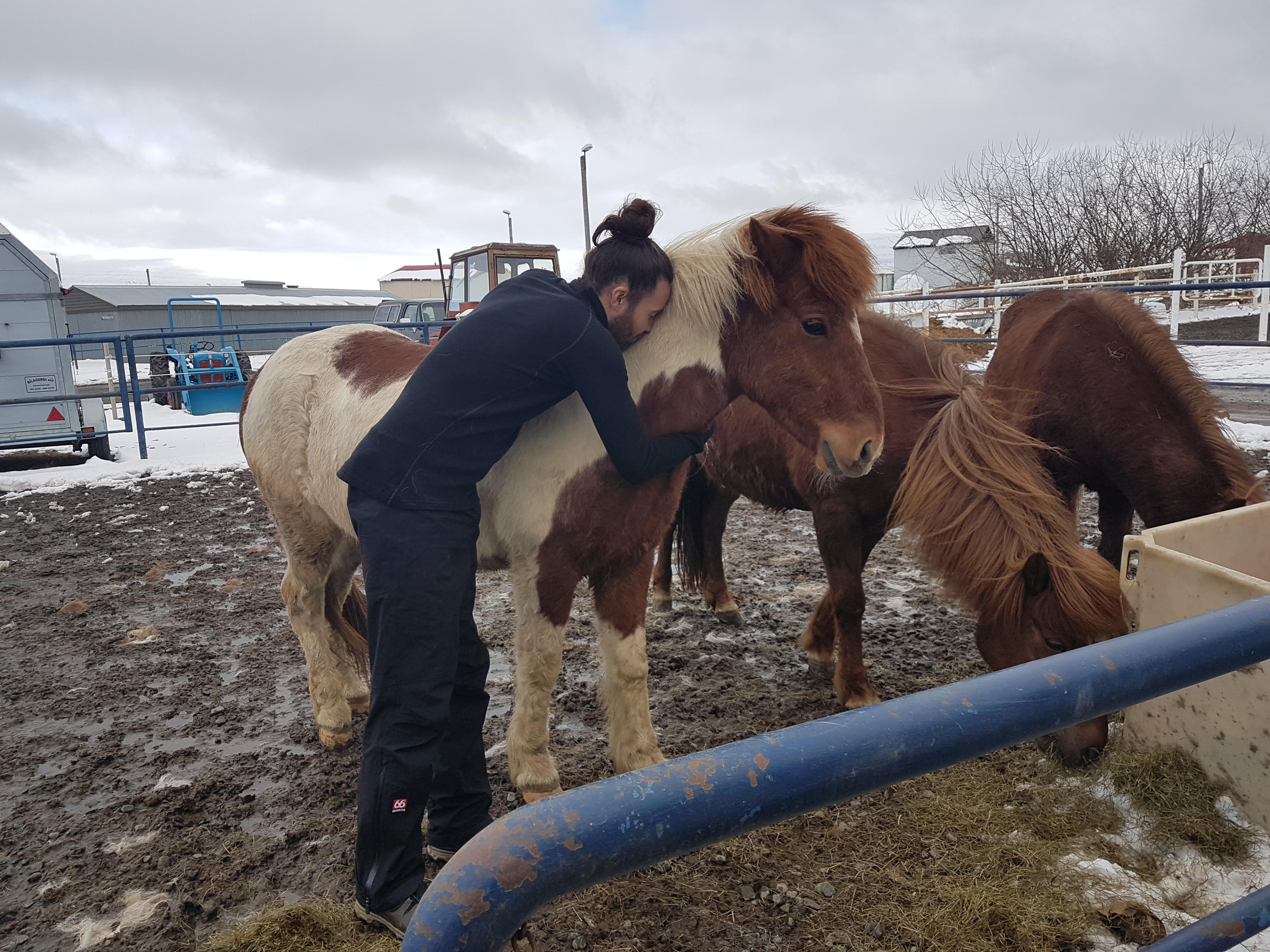 Here's a photo of me and my girlfriend, as well as my mom, my sisters, and my sisters kids – on easter morning. We have this tradition that easter eggs are hidden all around the house and here most of them had been found. Chocolate diarrhoea for everybody!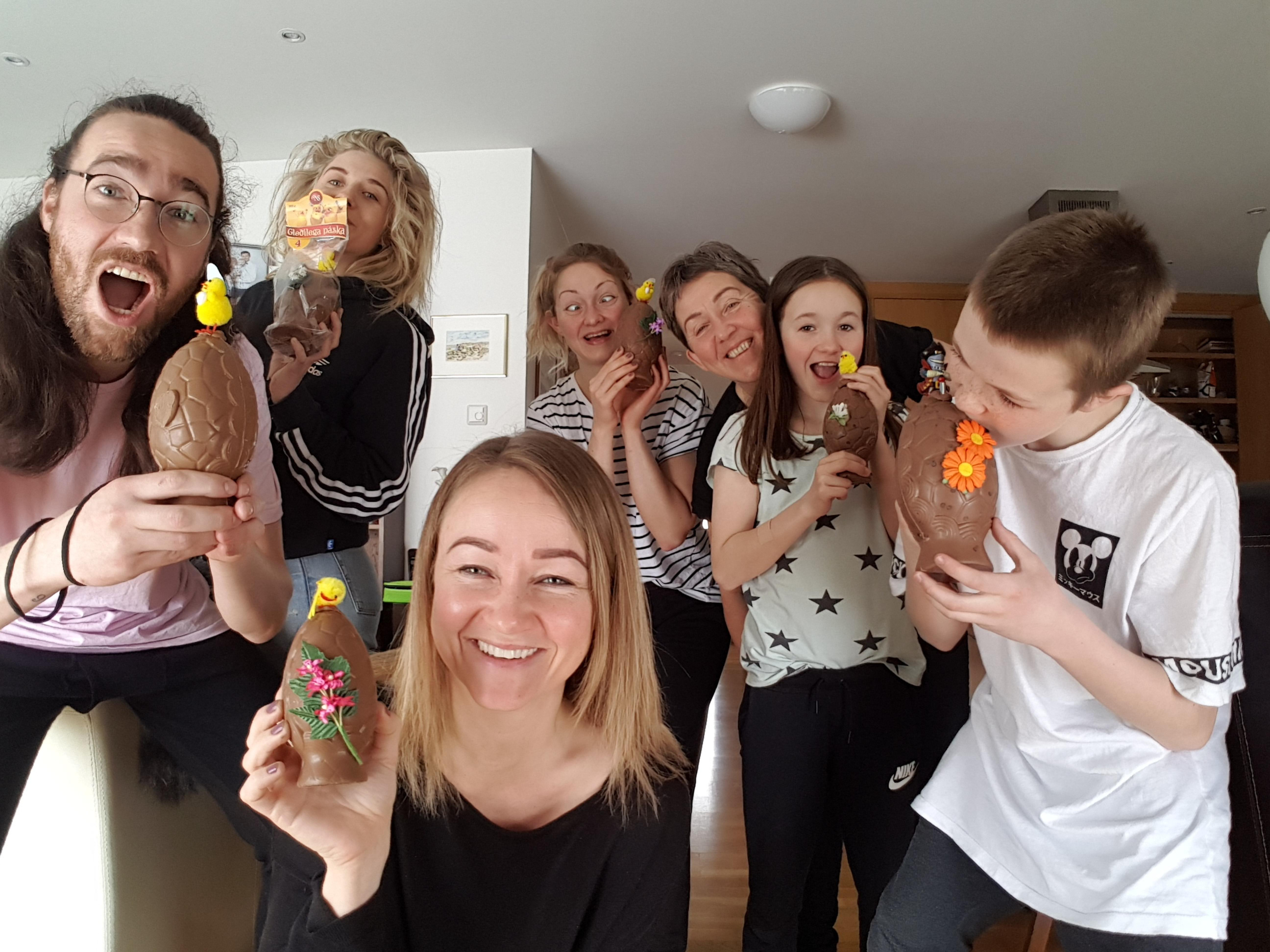 Here we are after our gig at Siglufjörður on sunday, easter day, drunk and happy.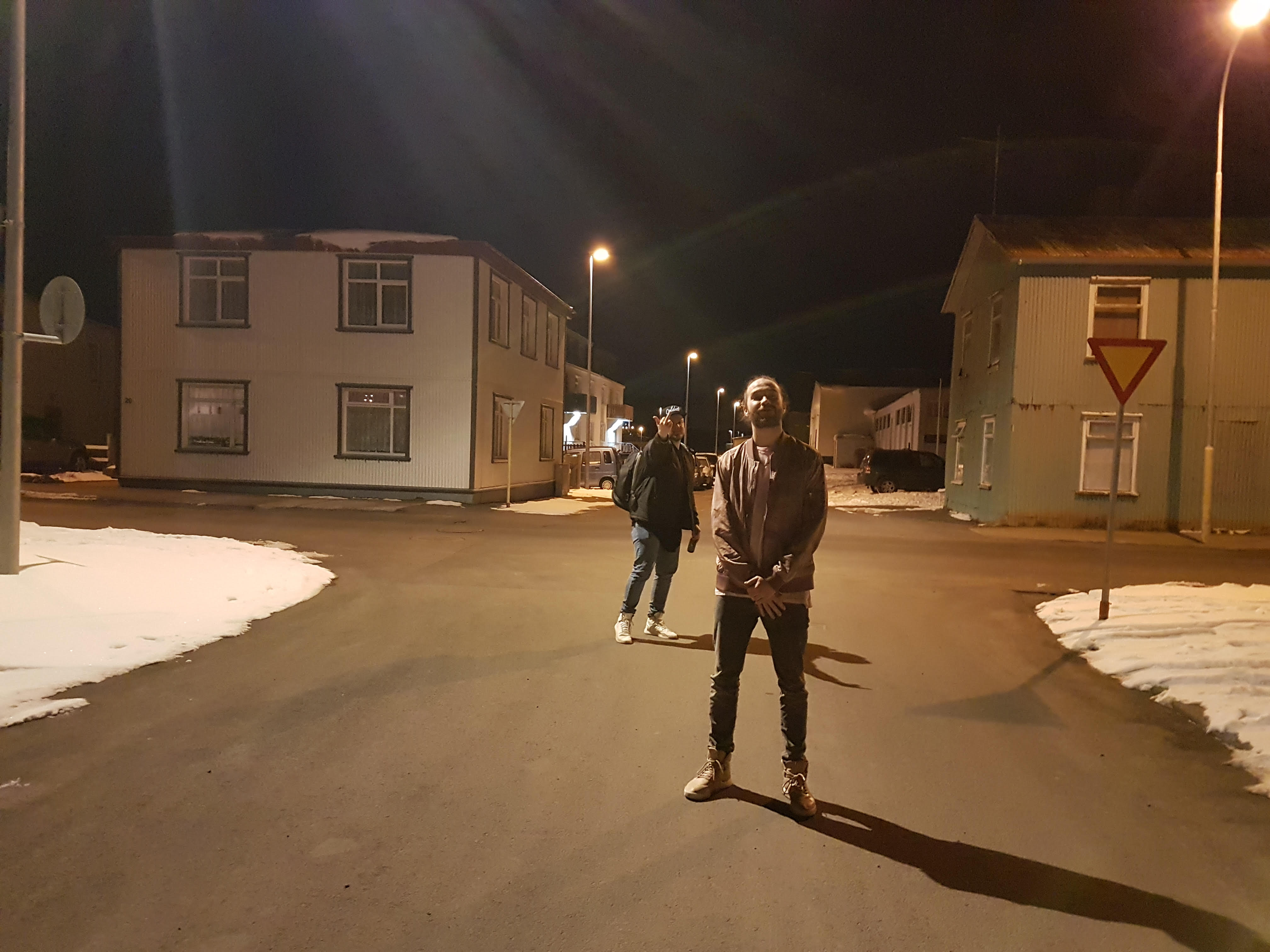 The first thing I did when I came home was to kiss my cat, Ottó.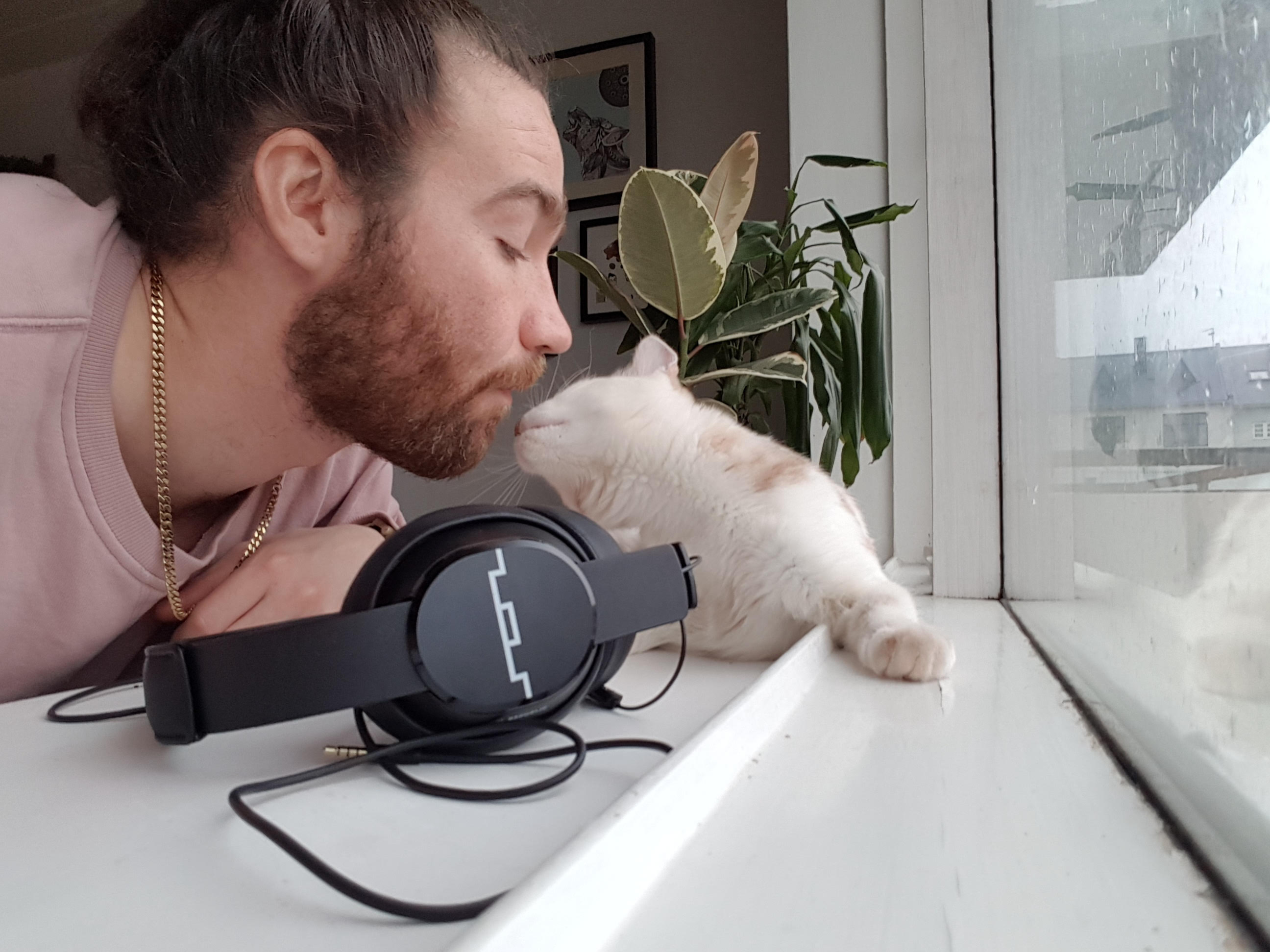 I managed to take a really bad photo from the stage on our show at Græni Hatturinn, Akureyri friday night. Bad photo of some really cool people.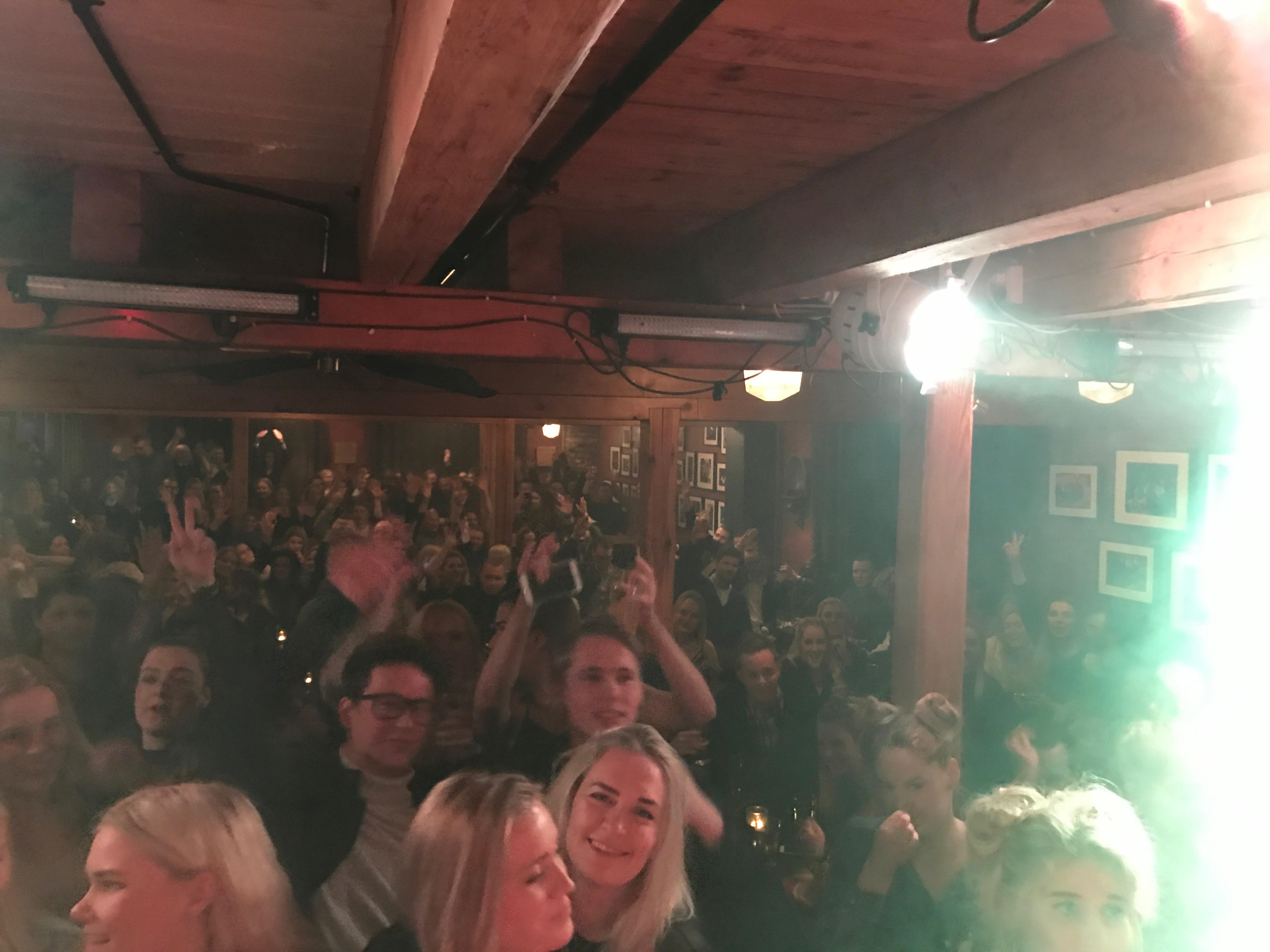 On Saturday morning I drove to my cabin which is about one and half hour drive from Akureyri to relax, practice my DJ skills (I was nervous for the next gig) and chop wood.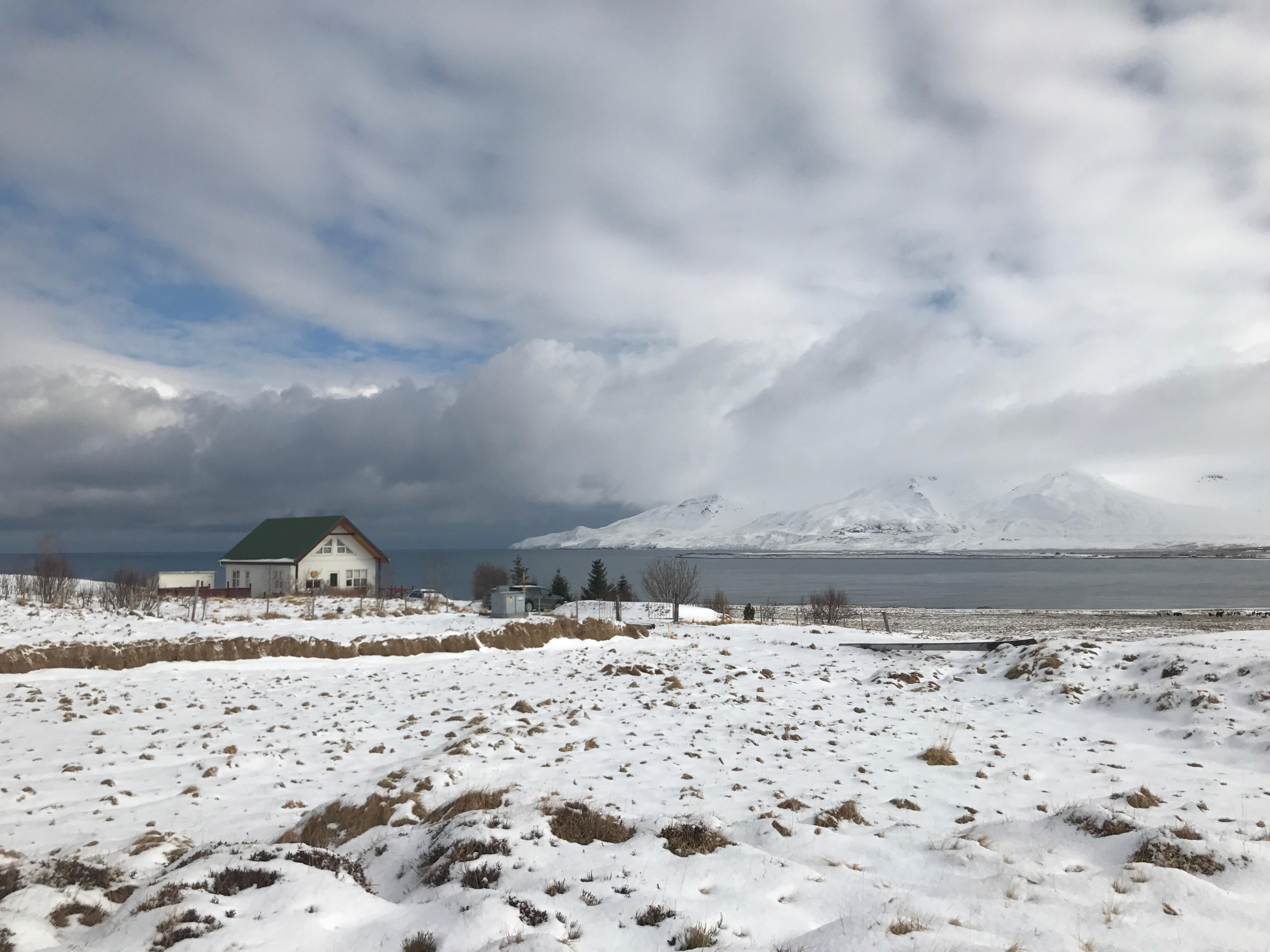 Here's Arnar saying mic check one-two a couple of times in soundcheck. He a cool guy. We were playing in a small fishing town that night called Siglufjörður which is one of my favourite places on earth.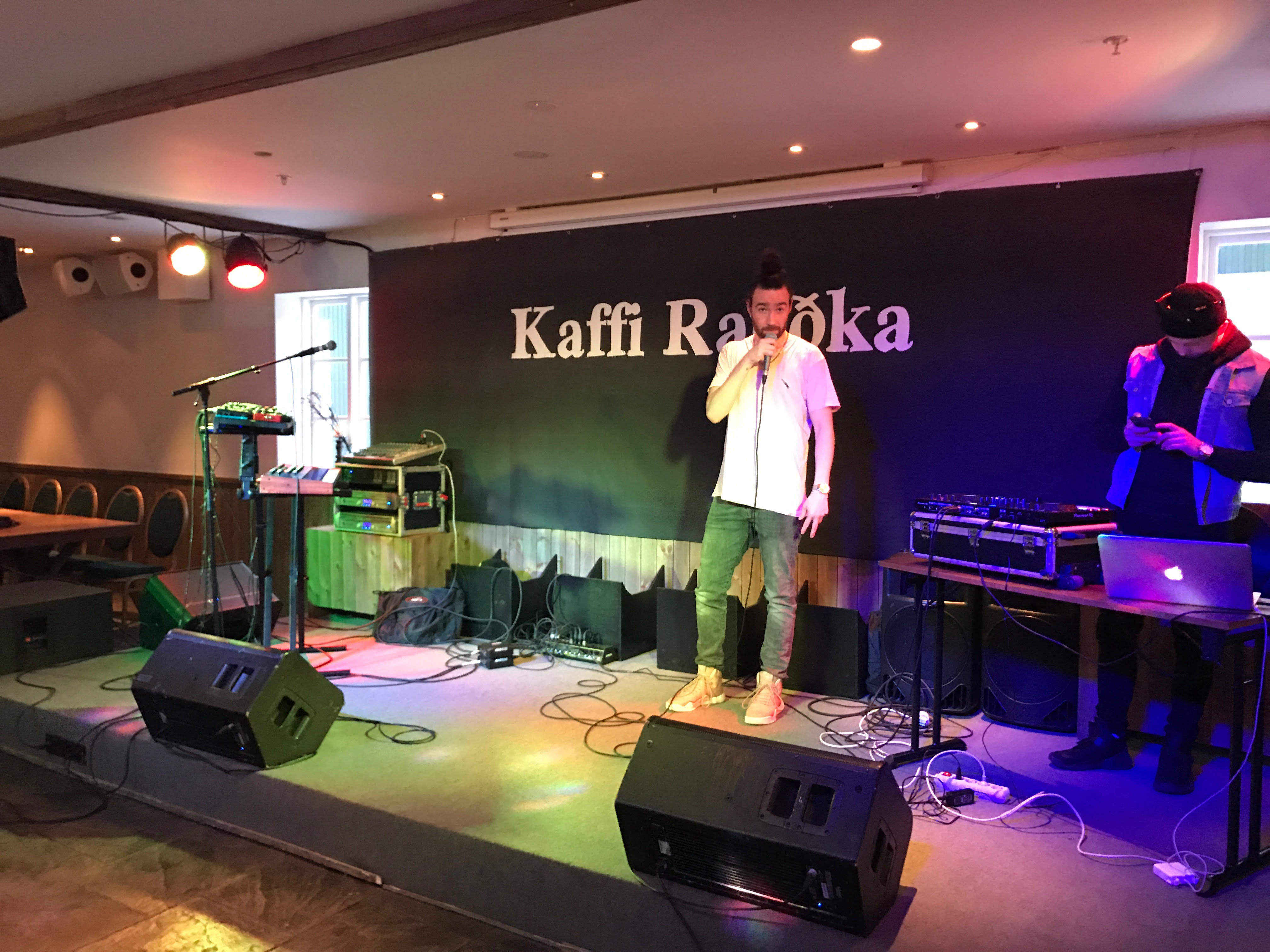 I got up at 9 in the morning the day after the gig to drive back to Reykjavik because there was a storm coming and people were told not to be traveling unless absolutely necessary. Siglufjörður was having none of that storm though.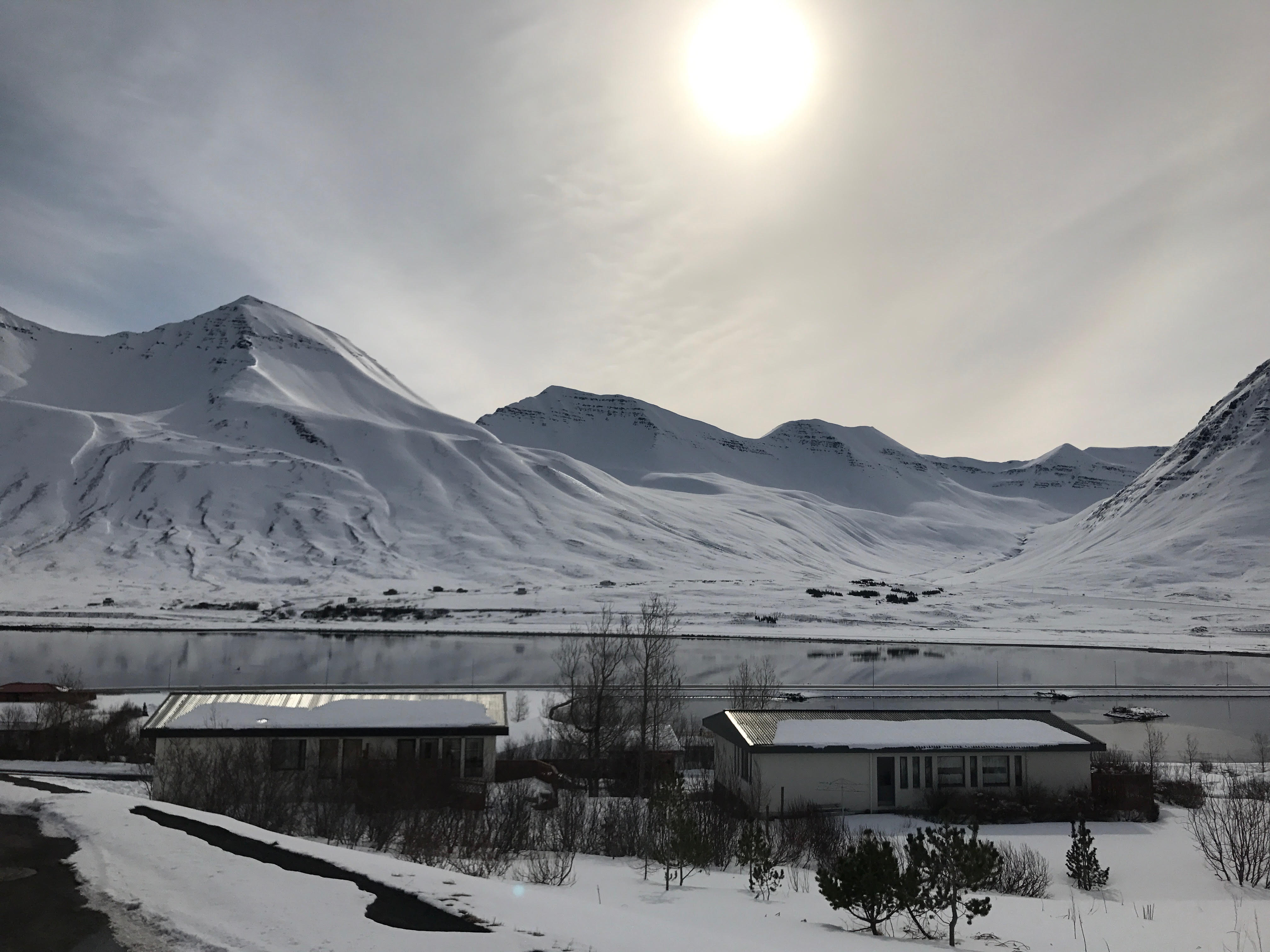 I drove through the storm and made it safe back home. We're preparing a little extra for the Spring Break show in Poznan (Poland) next weekend so this is my living room at the moment. My girlfriend loves it.