Ja Ja Ja London's final show of the spring season is just around the corner, so we're making it extra special by teaming up with our good friends at DIY! The UK music magazine, website and promoters DIY have hand picked three brilliant new Nordic bands to come and perform at the show, which will take place on Thursday 27th April at The Lexington.
Among the bands selected is Iceland's Tófa, whose music is described as "wild, raw and lyrical". They are without a doubt an extremely powerful force of nature, with some of the best titled albums that we've come across in a long time – 2016's Teeth Richards being a fine example, preceded by Fleetwood MAX in 2015! With more new music on the way this year, we're immensely excited to have the band join us at Ja Ja Ja – so read on to find out more, and grab tickets to the show right here…
Ja Ja Ja x DIY Proudly Present:
Ruby Empress | Slowes | Tófa
Thursday 27th April 2017 – 7:30pm 'til late
The Lexington, Pentonville Road, London N1 9JB
Tickets are on sale now via Billetto and cost £5 for Ja Ja Ja members (£7 for non-members) – sign up as a member for free now! Tickets also available via DICE.
Thanks so much for joining us! For our Ja Ja Ja friends that might not have met you yet, can you please introduce yourselves?
Hey, our pleasure! We are Allie, Kjartan, Árni, Andri, and Jói. Five weirdo friend kids who like making noise.
And you're linked with a bunch of different bands in Iceland, so can you tell us a little bit about who plays with who… the Tófa family tree, if you will!
The Tófa family tree is huge! Kjartan, Andri and Jói have all been in For a Minor Reflection at one point or another, Árni is a member of Rökkurró, Andri is a member of VAR, and Kjartan/Andri have recently been playing with bands such as SiGRÚN and East of my Youth. To top it off, Kjartan also has a long history with Sigur Rós. It goes without saying that everyone should give these bands a listen.
We've heard super exciting things about upcoming releases this year, such as "two EPs with different line-ups… and a soothing, yet noisy, yoga-album" – can you tell us more?! (Especially about how you can have a noisy yoga album!)
It's going to be nuts. Tófa ended last year on such a high note with the release of our second album, Teeth Richards, and we wanted to continue pushing ourselves in 2017. Tófa is currently in three separate countries (Iceland, Germany, and Denmark) which has forced us to get creative as far as making new music goes, so we decided to aim for several smaller projects instead of one large release.
The yoga album is the product of a weekend isolated in the Icelandic countryside (there were ghosts, incense, and an accidental secret hip hop song). The sound is certainly unlike our other releases, but I think the Tófa flavour is still apparent. The key word is noise!
We're also VERY excited to have you join us at Ja Ja Ja in London, so what should our audience expect from your performance there?
Oh man we can't wait! It will be loud. Very loud. There will be a lot of sweating. Expect it to not be what you'd expect: the music will take you by the hand, then nearly rip your arm out of its socket. Above all else, our mantra as a band is that we will have FUN.
Can you tell us a bit about your photo diary? What was going on the day that you made it?
As mentioned above, we are currently all over Europe so we had to do some puzzling for the photo diary. Think of it as an image buffet.
And finally, what do you have in store for the upcoming year?
Iceland Airwaves has already selected us as part of the 2017 line-up which is fantastic. Beyond that we will frantically try to release all of the new music we have planned and hope for some international gigs to pop up (hey, you, book us!). Stay tuned!
A Day In The Life Of… Tófa
Árni lumberjacking around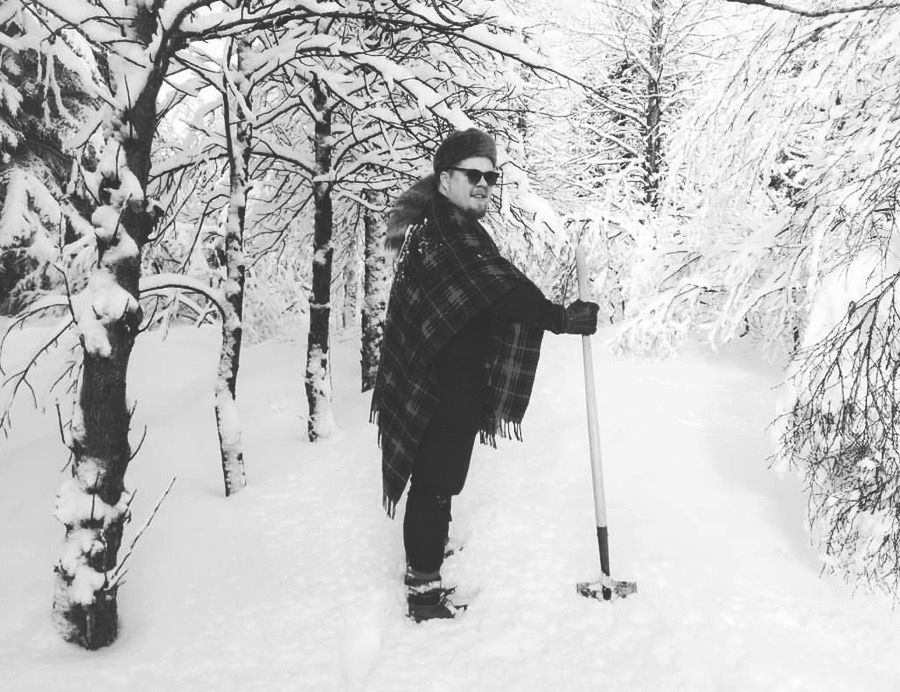 Kjartan recording a zither for an obscure noise track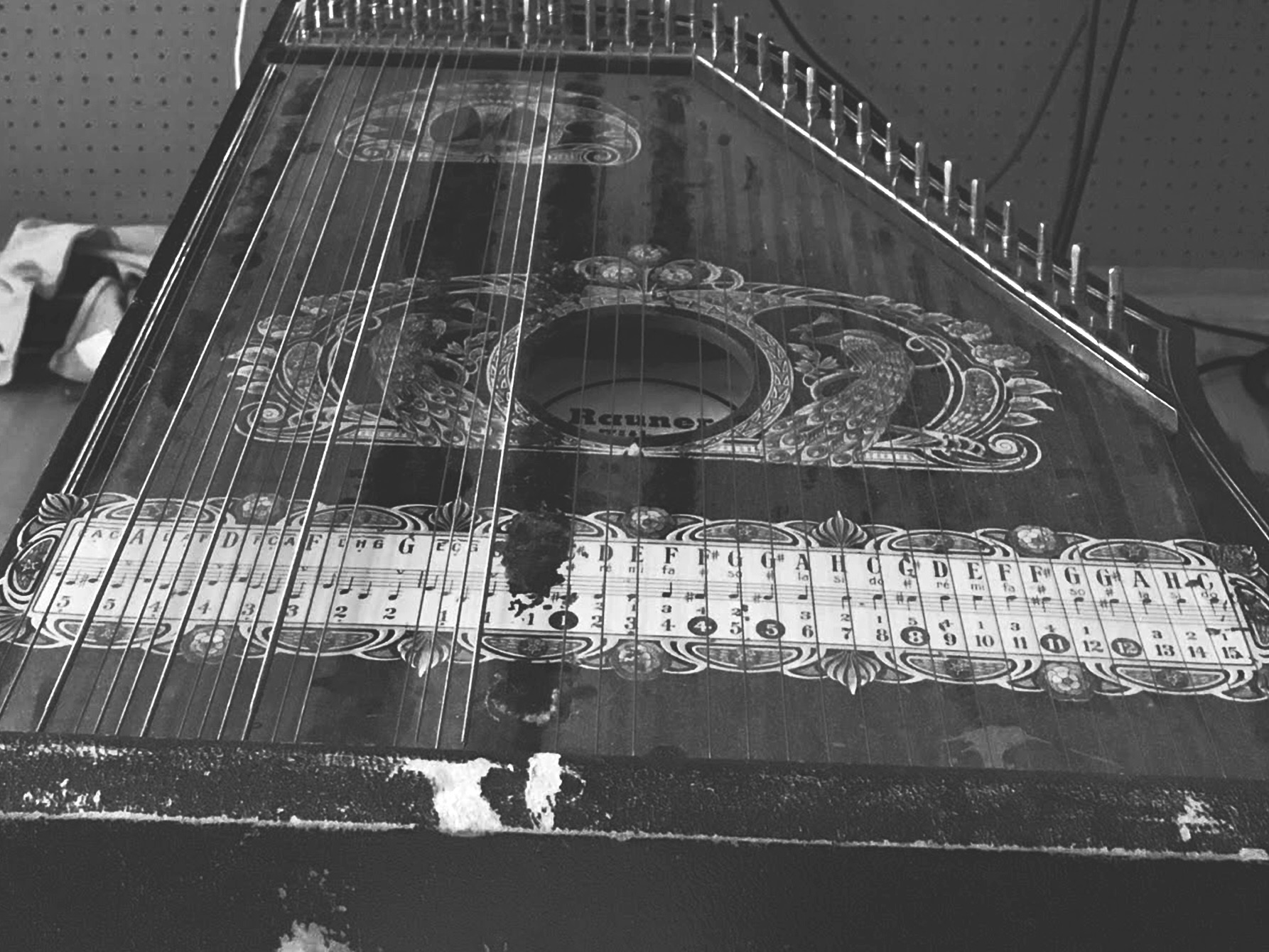 Jói and the U.S. literary invasion

Andri and Allie find a new friend while moving to a new practice space

Allie examining some test prints for her risograph studio

Kjartan's graduation piece falling into place

Jói's Easter treats

Árni draws a (stunningly accurate) portrait of Allie

Allie enjoys a pomegranate on a rare sunny day

Andri helping his kitty hunt for flies