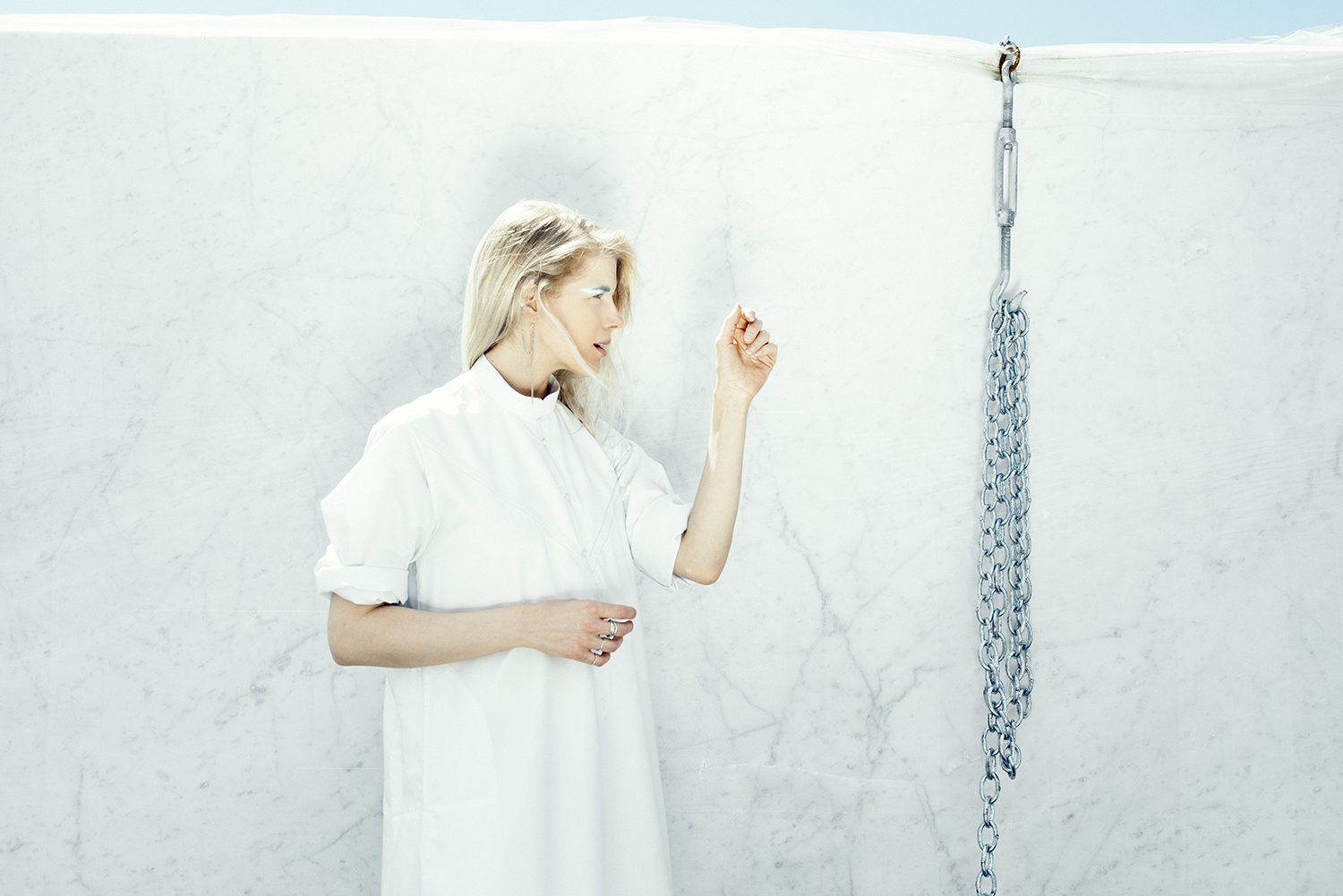 Norway's phenomenally talented Sandra Kolstad is set to join us at Ja Ja Ja Berlin on the 12th April, so we tagged along with this multi-talented artist for a day to find out more about what she's up to!
Sandra Kolstad returns today to share a brand new single entitled 'Mango Corner', the first track to appear from her forthcoming album, and featuring the brilliant Miss Tati. But a new record isn't all that Sandra has in the pipeline, as she prepares to make her acting debut in an upcoming play in Norway, for which she also wrote all of the music.
With so many irons in the fire, we thought that the best thing to do would be to get the lady in question to tell us more – so check out an interview and Photo Diary from Sandra Kolstad just below, and make sure to join us to catch her performance at April's Ja Ja Ja Berlin show!
Tickets for Ja Ja Ja Berlin are available now – just €5 for Ja Ja Ja members (sign up here to receive your discount code by email!) or €10 otherwise.
Ja Ja Ja Proudly Presents:
Sandra Kolstad | Mikko Joensuu |  aYia
+ DJ KIVI
Wednesday 12th April – 8:00pm 'til late
FluxBau – Pfuelstraße 5, Berlin
Facebook Event
Thanks so much for joining us! For our Ja Ja Ja friends that might not have met you yet, can you please introduce yourselves?
I'm so so so excited too!! Can't imagine a better way to spend Easter than playing Ja Ja Ja in my Wahlheimat Berlin. I'm a Norwegian musician, making electronic pop music that I hope people dance to, cry to, make love to, you know, do all the good things to.
We're very excited to hear that you have a new record coming out this year – can you reveal any sneaky bits of info about it?! And in particular about the single 'Mango Corner'?
Well, this is a very special album to me. It's more political than the ones I made before, and at the same time more personal. The lyrics have more layers in them and so does the music. I wanted to explore how we as human beings try to find a balance between being individuals and being communities, couples, how we try to relate to each other in different ways. 'Mango Corner' is a song about utopias. What utopia could look like. I think of 'Mango Corner' as sort of a place the listener can enter, and have a look around, and see what she or he finds there.
We're also VERY excited to have you join us at Ja Ja Ja in Berlin, so what should our audience expect from your performance there?
So am I! Well, first of all, I'll be playing a lot of songs from the new record. And I'll be playing them with my brand new band, two fabulous musicians whom I just toured South America with. I'll also be having a very very very special guest appearance from one of my best friends and colleagues who's also a Berlin resident. A very handsome young Dane, I can tell you that much.
Can you tell us a bit about your photo diary? What was going on the day that you made it?
A lot! I have very busy days these days, working at the theatre in Bergen, planning the release of new music and most important of all: Hanging out with my family and good friends in this beautiful city between the seven mountains.
And finally, what are you most excited about for the rest of the year? What big plans do you have surrounding the album release?
Oh, I just can't wait to get the album out there! That's the big thing this year for me. But before that I'm working at the national theatre in Bergen, where I made the music for a play, and where I will also debut as an actress in the same play. Very exciting and nerve wracking! I'll be touring a lot when the album comes out, that's what I love the most about releasing new music, being able to create those places that I think concerts are, where the audience and I create a common ground, a landscape that is new every night.
Photo Dairy: A Day In The Life… Sandra Kolstad
My sister came to me in Bergen straight outta Tokyo, where she went with the music production school she goes to. This girl though, and this fish…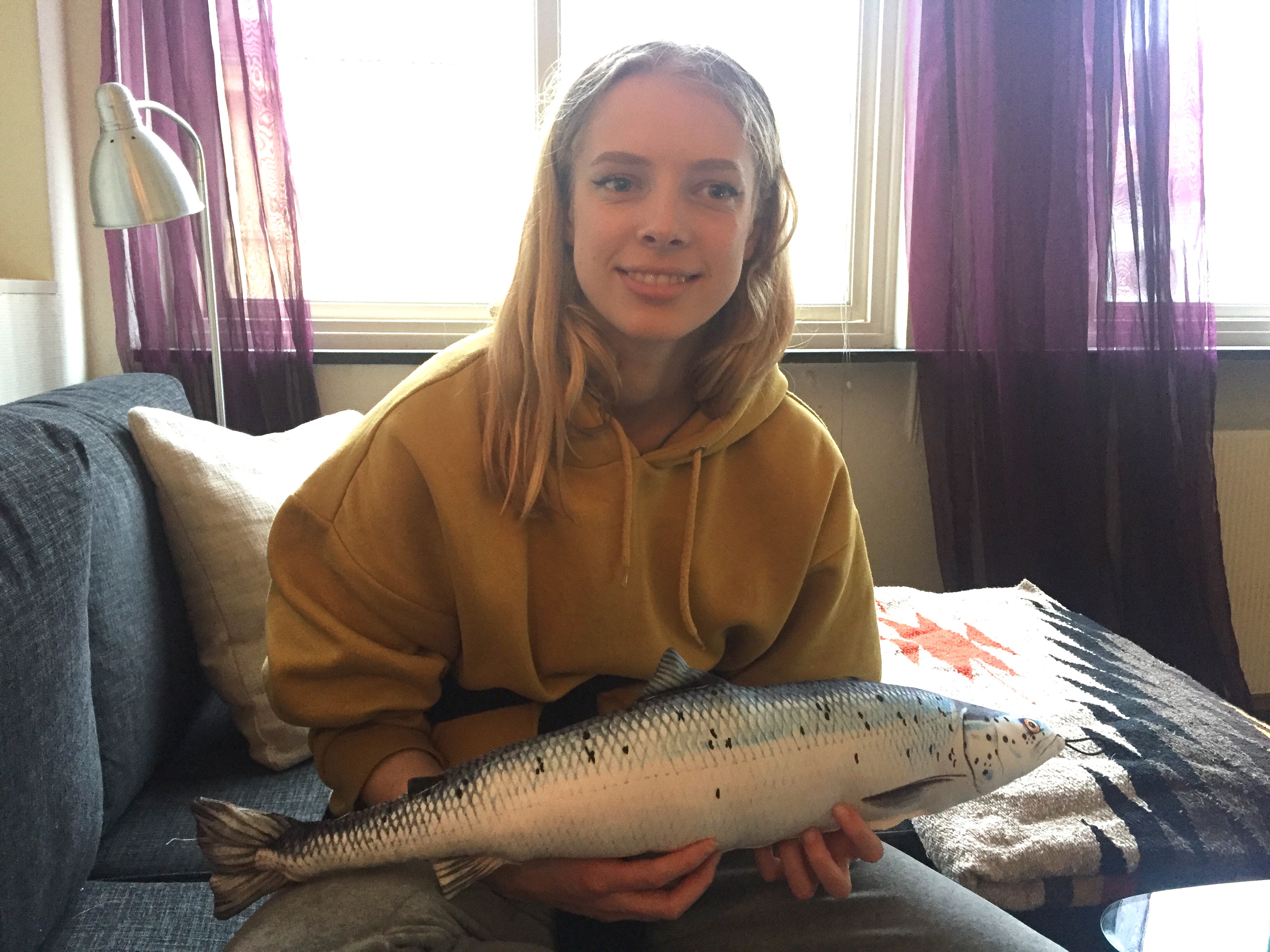 Went to the national theatre in Bergen where I work as an actress and composer these days. Got a new hairdo for the role I'm playing by the eminent hair dresser at the theatre. Tired but happy!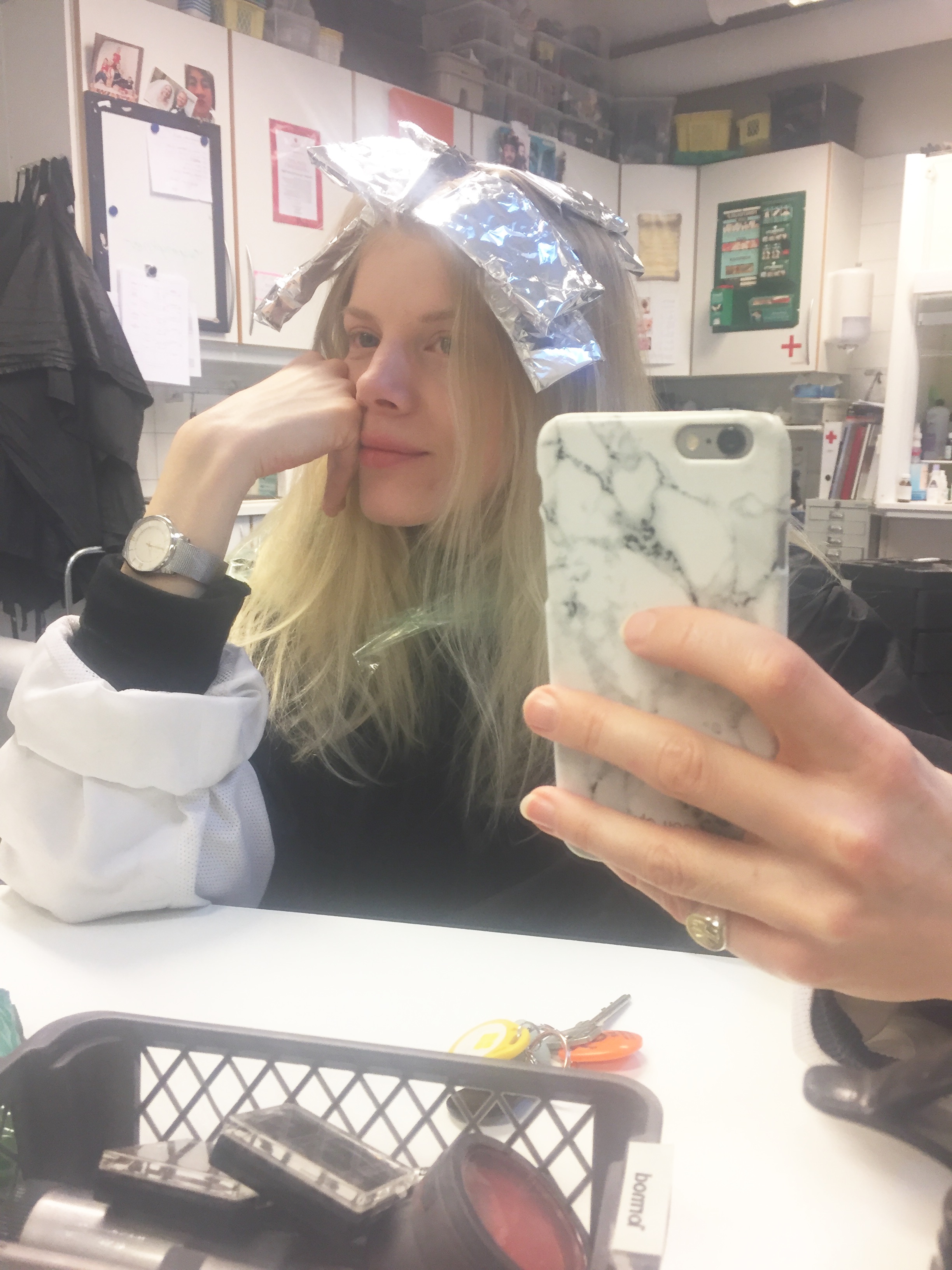 And then I met the director's assistant Lars Harald, and for some reason we had exactly the same clothes and jewelry on that day. AND a mango in our hands. Perfect match.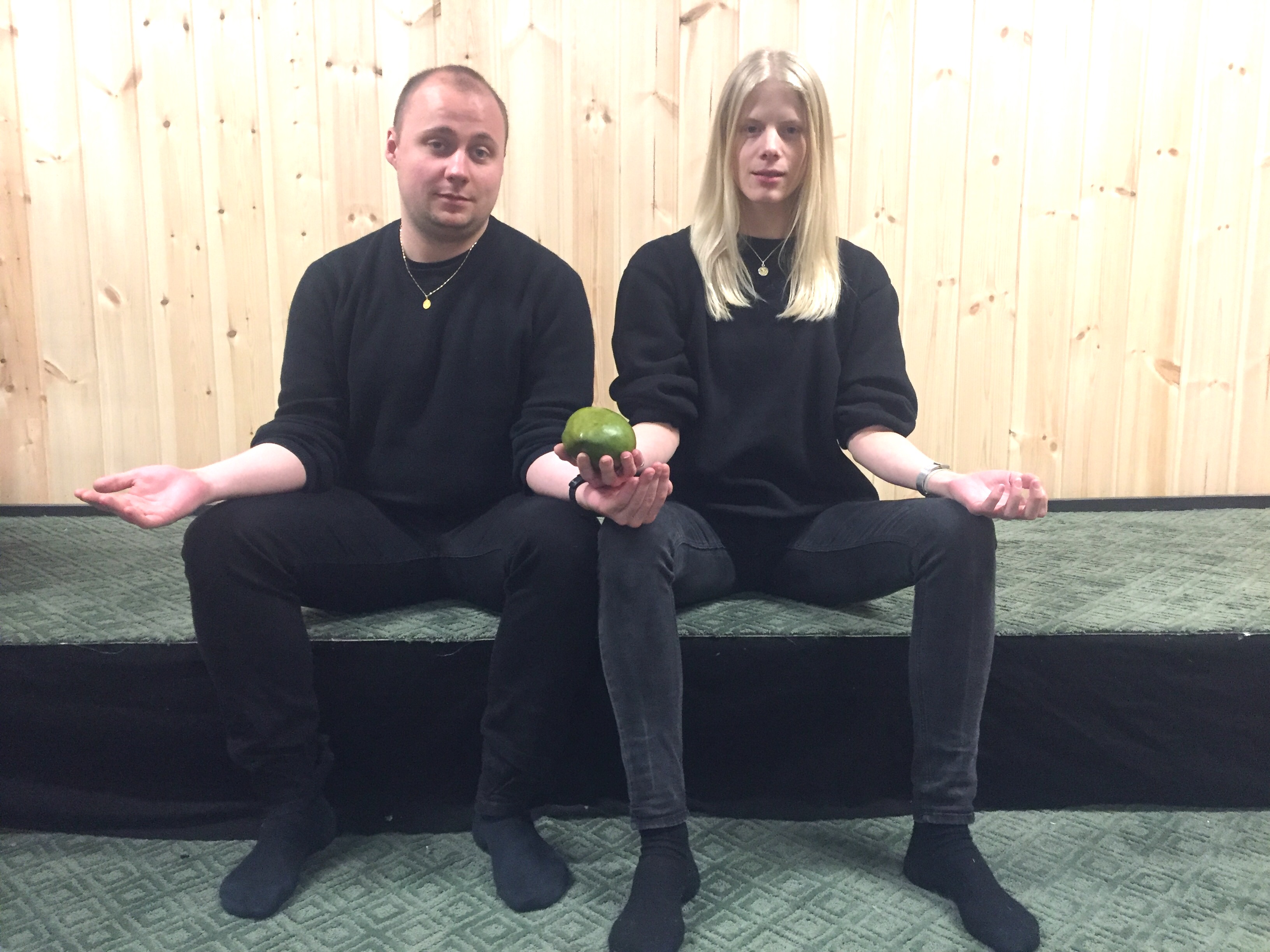 After work I had a coffee with this young man, Sverre. Have a close look at him, he's an actor and singer songwriter and I'm gonna produce some of his songs this spring. Next big thing?!!?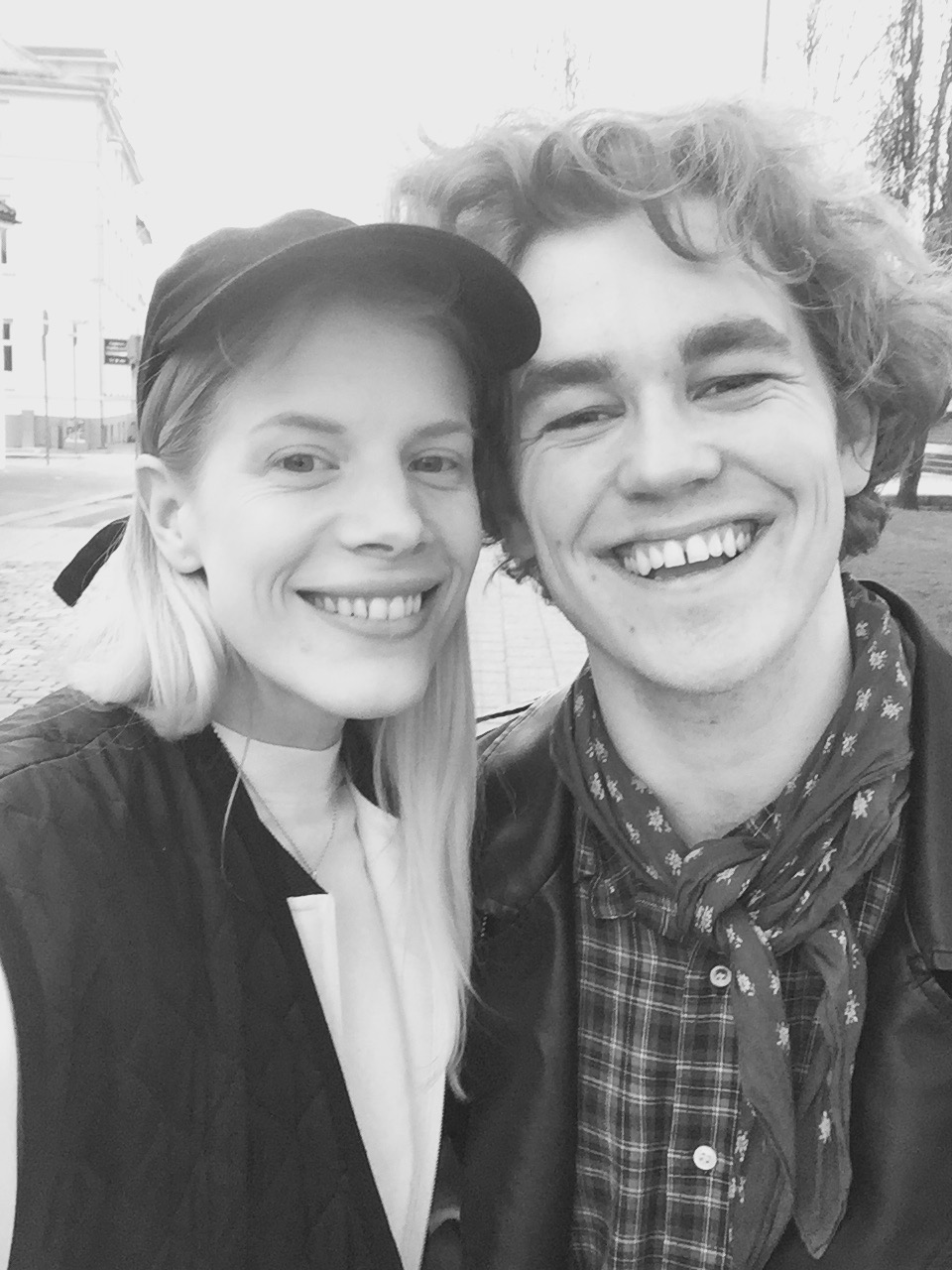 My best friend Idun and I went to hear all time feminist/marxist icon Nina Björk at the public library in Bergen. We were so starstruck that we didn't dear to ask to take a picture with her, so we took a picture with the poster instead.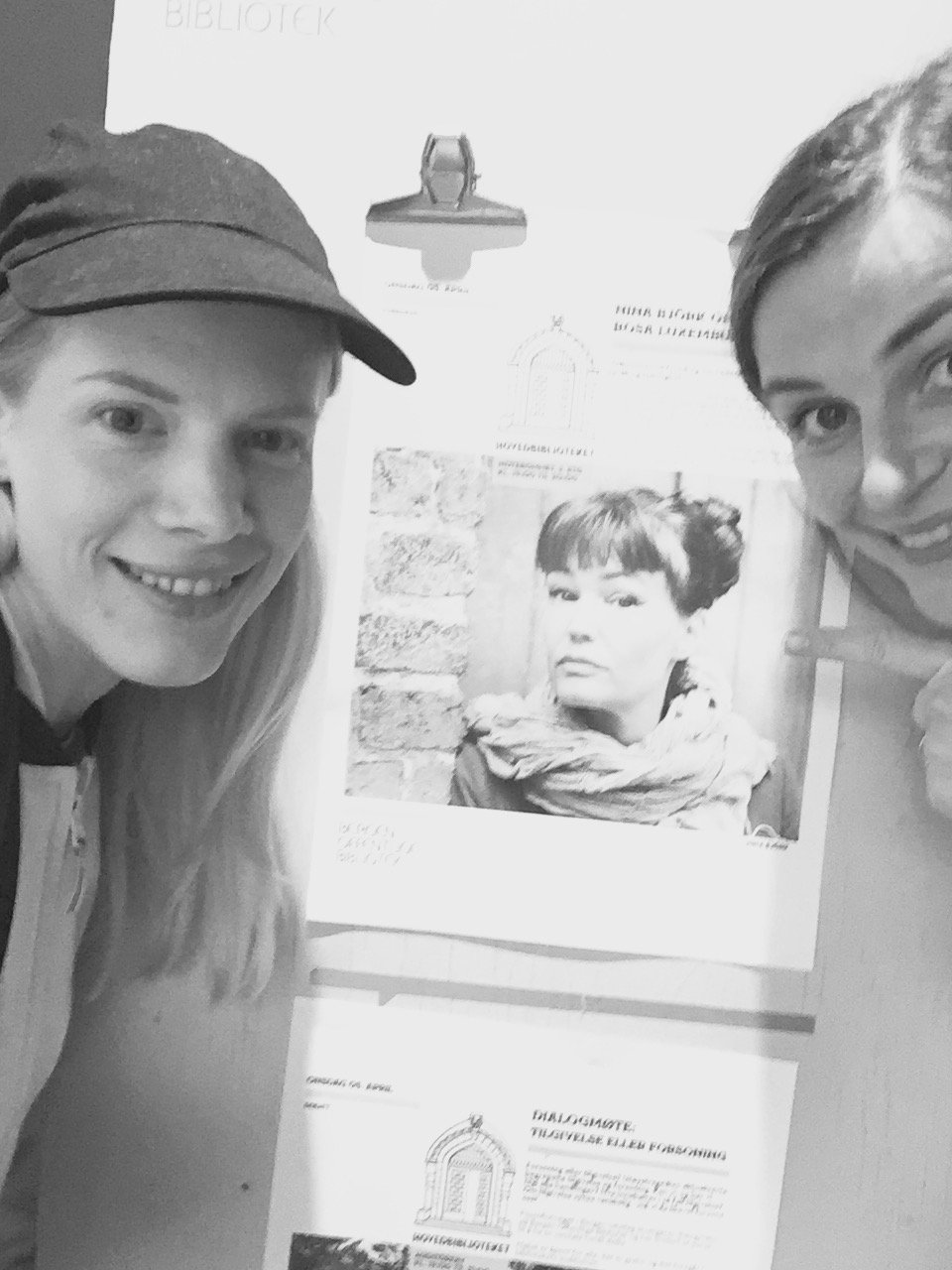 My father – with my Givson guitar (yes, Givson) from India. He used to run a record store in Oslo called Utopia where I was hanging out as a child. Maybe this was the beginning of my fascination for utopias, which has now gotten its own song – 'Mango Corner'.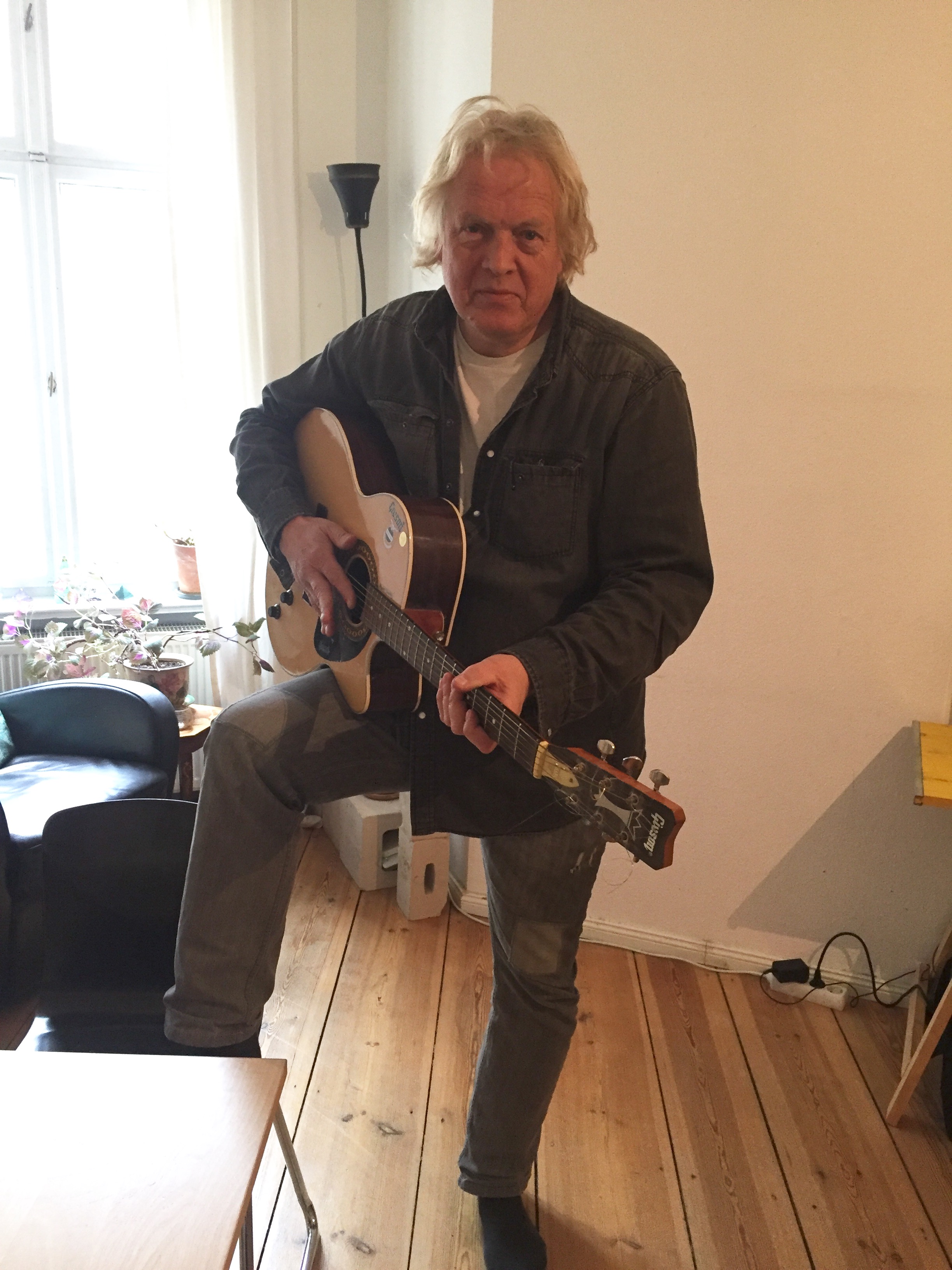 Met with my label boss Synne who came to Bergen to hold a lecture about Fanfare, the publishing house she is running. Synne put me in a corner with a mango just to feel that the release of Mango Corner was coming closer because we've waited so long for it.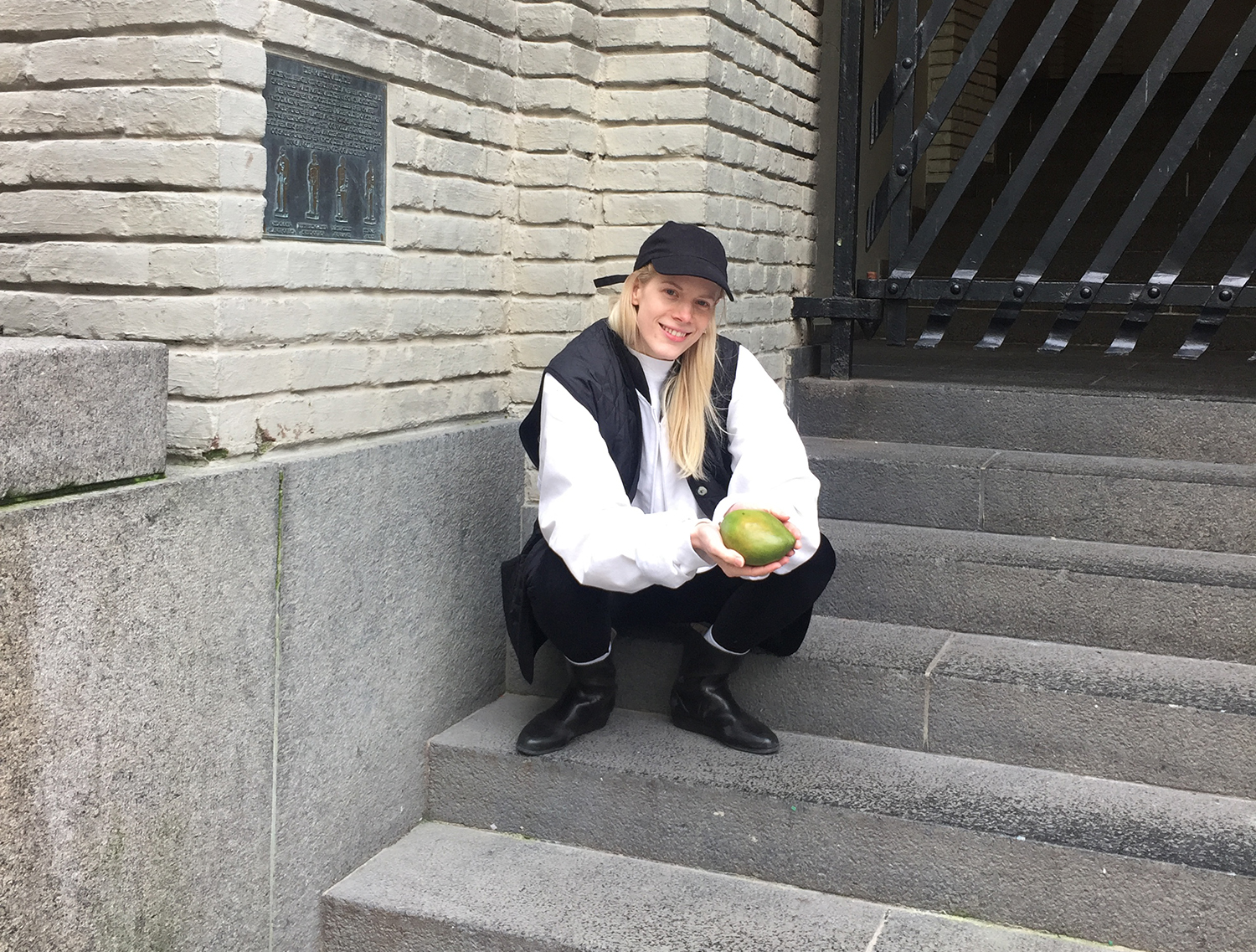 Then I put Synne in the same corner with the same mango – for the same reasons.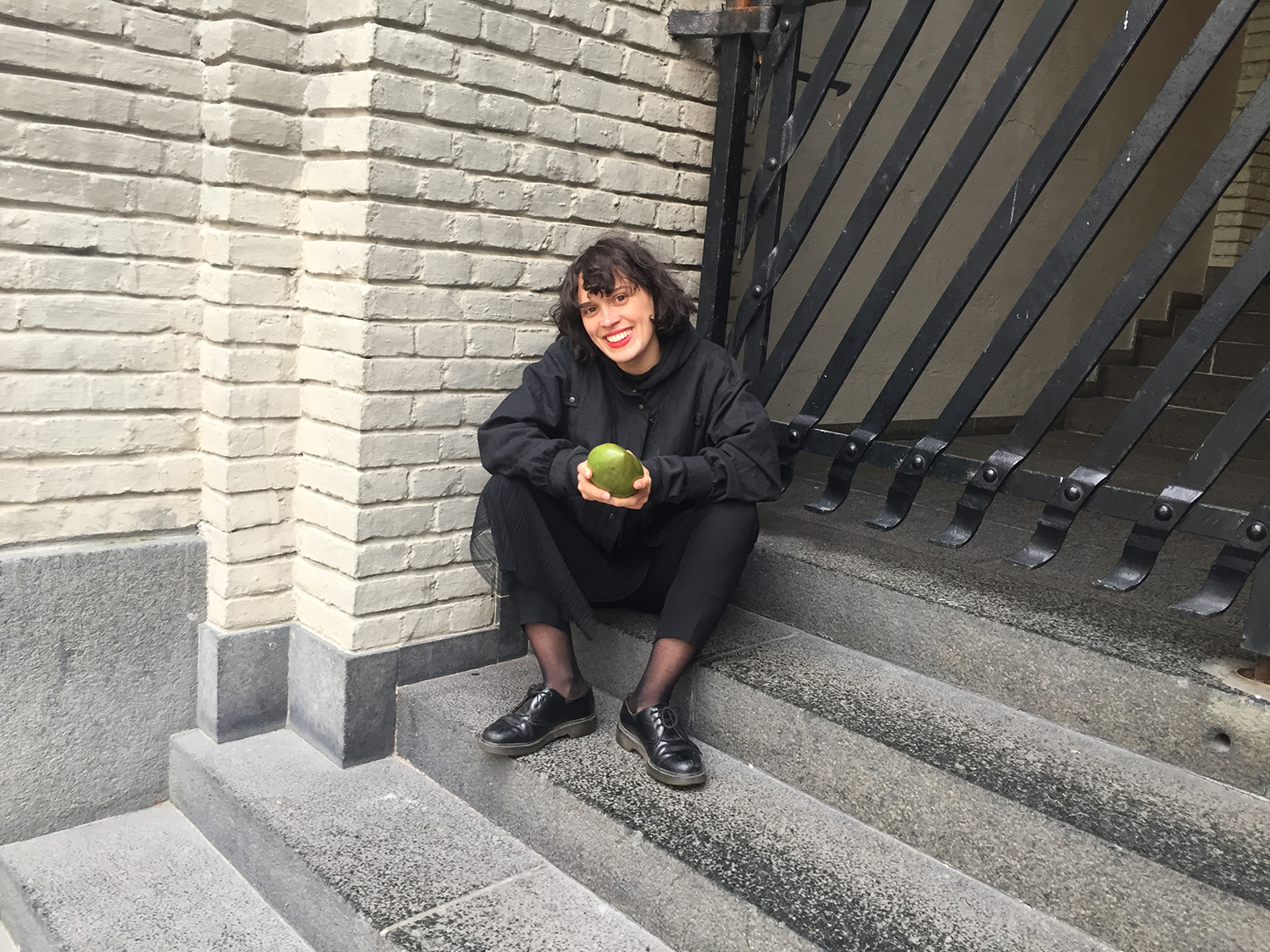 This picture has been a lot on my mind lately – the cover for Mango Corner! Which is out TODAY. Featuring wonder woman Miss Tati <3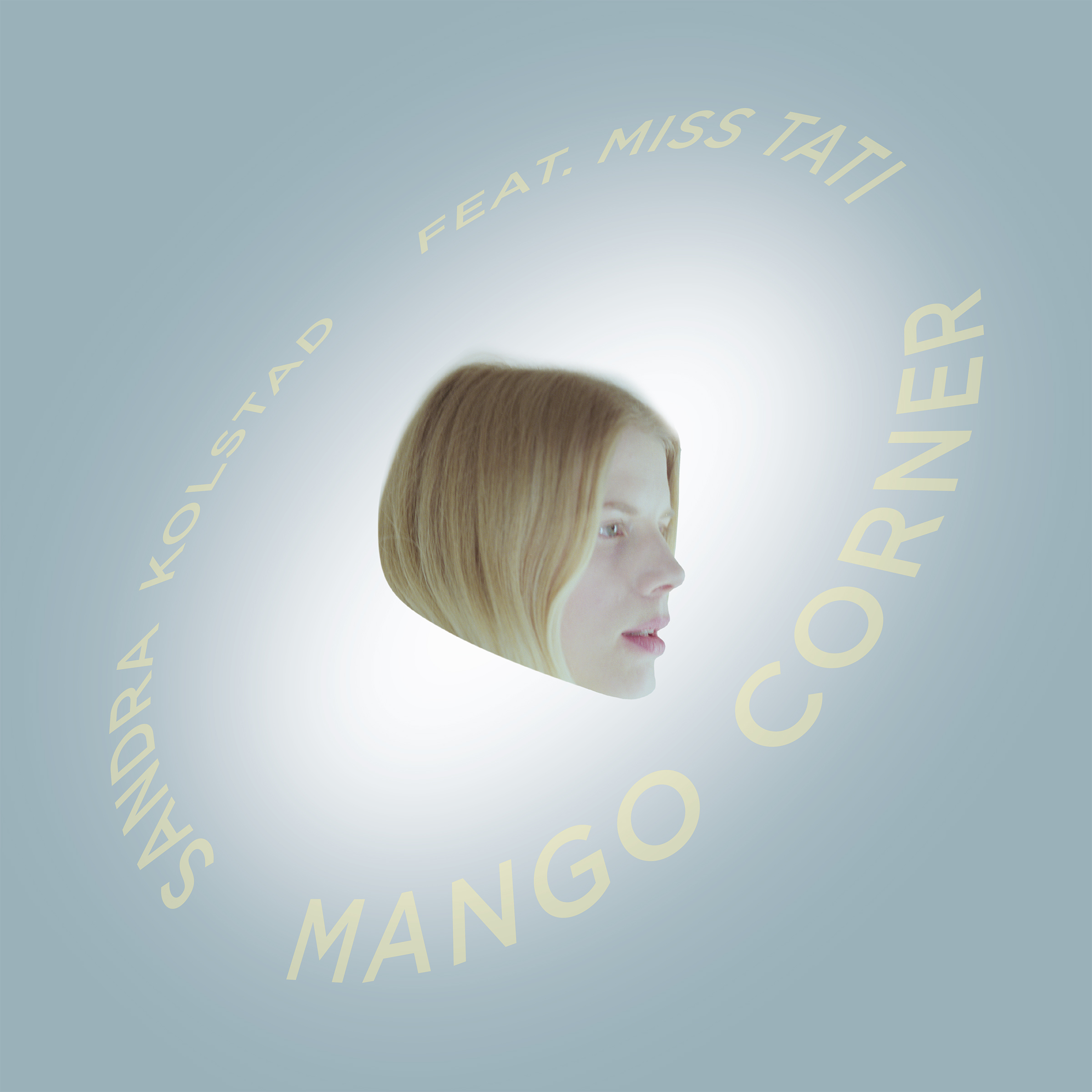 Living in Bergen provides these kinds of surroundings. Such a lovely way to start/spend/end a day!