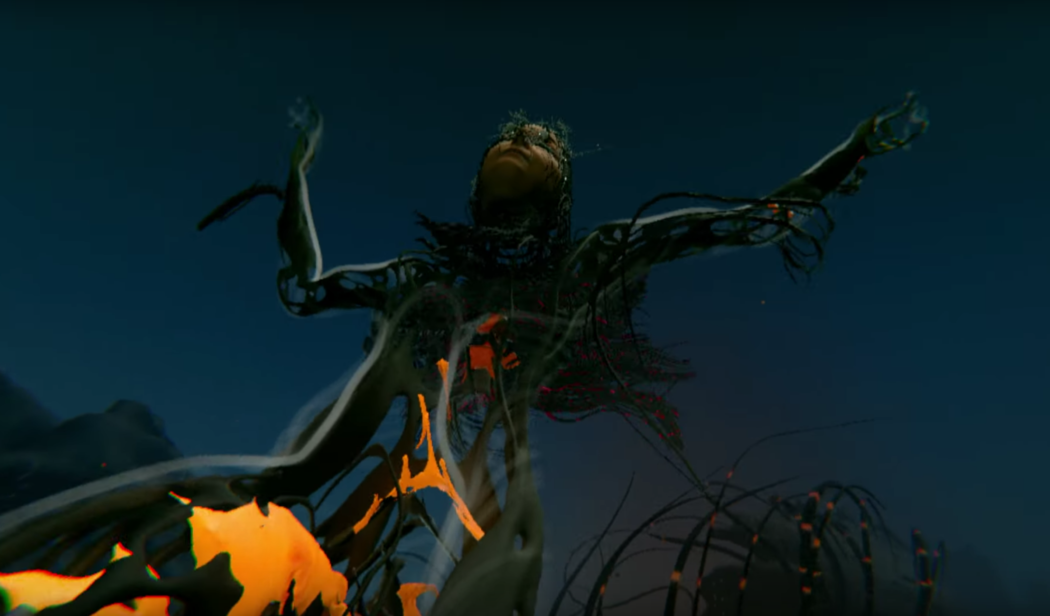 Björk's unveiled yet another masterpiece, sharing the incredible VR visuals to accompany the 6th track from her 2015 album Vulnicura!
A visionary and a pioneer in both sonic and visual arts, Icelandic creator Björk's gone and done it again, breaking down walls and artistic boundaries with the epic video crafted to accompany her track 'Notget'.
Since the award-winning album's release back in 2015, Björk has presented fans with unique visual interpretations of her music through the clips for 'Black Lake', 'Stonemilker' and more, as well as continuing her exploration of the space in between VR and 360 technology, and the sonic intricacies that are a trademark feature of her sound.
This is more or less the first that we've heard from Björk this year, after the artist spent 2016 travelling to the likes of the UK, US and Australia to present a digital exhibition further exploring the music of Vulnicura, before appearing for a special performance at Harpa in Reykjavík as part of Iceland Airwaves Festival.
The video for 'Notget VR' was originally premiered at the Day For Night Festival in Houston, Texas in December 2016, having been created alongside London's VFX studio Analog, Arvid Niklasson, and photographers Warren du Preez and Nick Thornton Jones.
So prepare to be bowled over (yet again) as the pioneering Iceland artist and her collaborators share this dazzling piece of work with everyone at home.