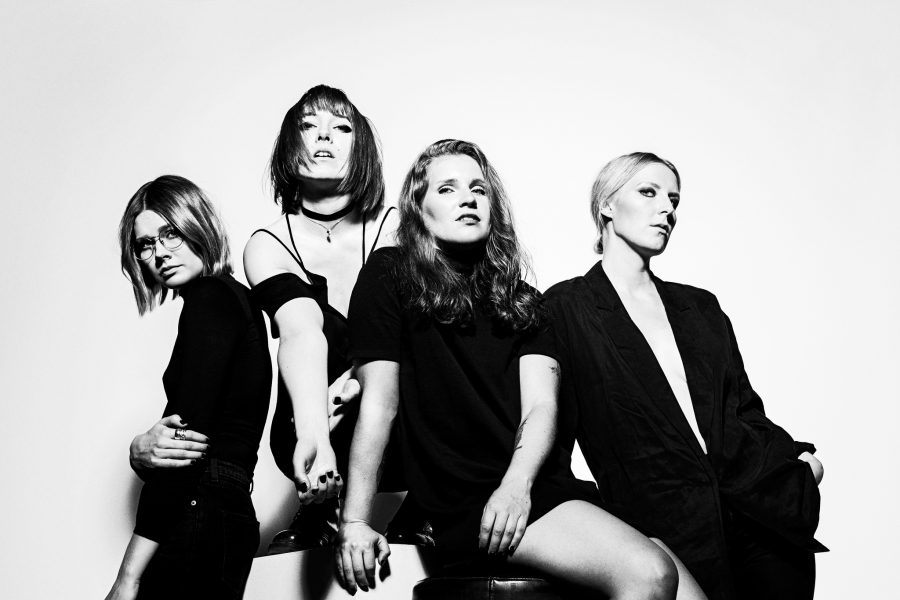 Photo: Kerttu Malinen
The readers of Ja Ja Ja Music have not yet had the pleasure to be introduced to the Finnish indie pop quartet The Wrecking Queens. It's about time since they've been around since 2004, but it's also quite timely as there are two new releases to present.
Firstly we have the fresh music video for the latest single 'Golden', which continues on the path they've laid out since the single 'Pigeons' which landed in 2015. The path includes more than a dash of the 80's and influences of New Wave sounds, which is quite different from the album Embrace The Fall, which they released in 2011. Back then their music was a lot more pop rock, even though synthesisers were part of the band's sound back then too. Matti Ahopelto, known from the bands Siinai and Zebra & Snake, seems to be part of the change in sound, as he has produced the latest songs by The Wrecking Queens, starting with 'Pigeons'.
The second timely release from the band is the brand new, five track ep called 'A Different Kind of High', which includes the latest three singles. Besides the change in sound, it also differs from the previous album, which was a major label release, in that the latest one is released completely independently.
But why don't you start by watching the interesting music video for 'Golden', which includes dancer Sointu Pere and mentalist Jose Ahonen. If we've understood the concept correctly, Sointu is dancing while hypnotized!