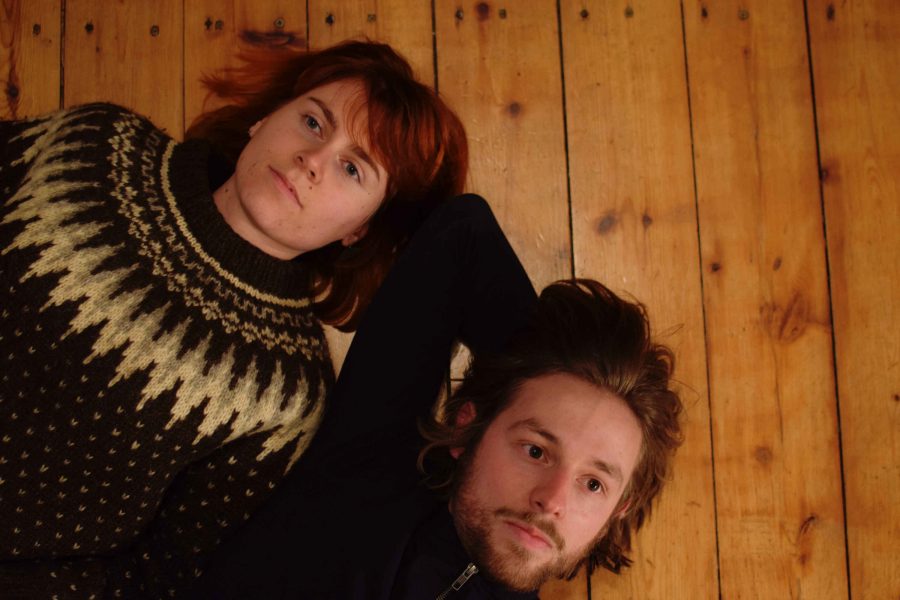 Denmark and Iceland join forces as Vil to create a mellow tune called 'Violet', a warm track with a melancholic undertow. A piano sets the simple but delicate tempo of the piece and the atmosphere gets some electronic help in the background, intensifying the whole when we get deeper into the song. It's about a relationship, with the person who tells the story questioning if there is any actual love involved. Maybe there's not a relationship at all. 
The song is sung in Danish, the first language of vocalist Maria Bay Bechmann from Aarhus, and the music video was filmed somewhere in Iceland, where the other half of the duo lives. Julius Rothlaender, who is originally from Germany, has a studio in Reykjavík and this is where Vil got started in the fall of 2015. Maria and Julius had collaborated on a song called 'Tristan' for Julius' musical project Mount Theodore, when they decided to continue their musical experiments in Julius' Icelandic studio.
On March 24th, the debut album Mens Vi Falder Stille (which translates to "while we silently fall") will be released through the Berlin-based label ListenRecords. You can also catch them live in April in both Copenhagen and Berlin, but while waiting for that, take a look at the music video for 'Violet'.