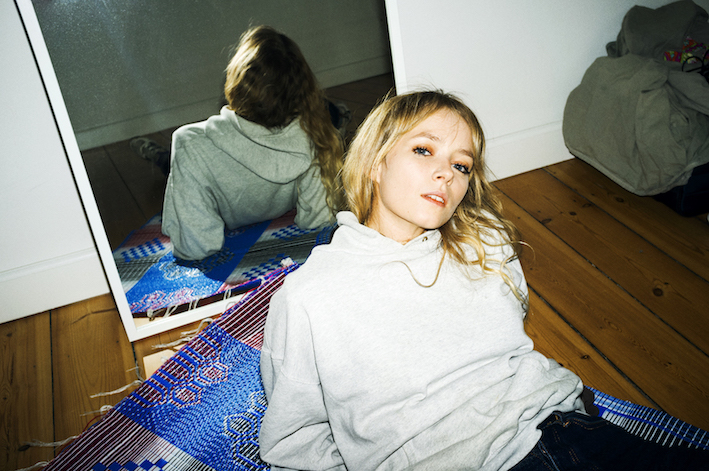 As we prepare to host her at the March edition of Ja Ja Ja London, Danish sensation Soleima reveals a video for her latest single 'Breathe'!
It feels like we've been writing about Soleima for a long time now, and the reason it feels like that is probably because it's true. Copenhagen's Sarah Mariegaard first appeared on the Ja Ja Ja radar way back in 2015, and she's been one of our favourite's ever since. But up to now, she's only released singles, with a longer release rumoured, but never materialising. We can happily announce that now, a debut EP is finally here (almost!). No. 14 is out on April 14th on Parlophone, and she's celebrating with a video for her new single 'Breathe'.
One of the things that stands out about Soleima is that she's managed to establish a distinctive style in a very short amount of time, and 'Breathe' is very much of that style. Fluid rhythms mix with colourful synths for a laid-back, breathy pop song, which was written and produced with LA's Hoodboi. "The song is about escaping time and place but also a song about growing up and being frightened about it," says Mariegaard, "Everything around you going too fast and feeling like you can't keep up." And now it's got a video directed by Jonas Risvig and Asbjørn Dam.
We're incredibly excited to have Soleima join us at the next edition of Ja Ja Ja London, for which we're teaming up with leading UK showcase festival The Great Escape! Alongside Soleima, Iceland's aYia and Finnish songstress Ronya are set to perform – so get tickets now, just £5 in advance for Ja Ja Ja members (sign up as a member for free!).