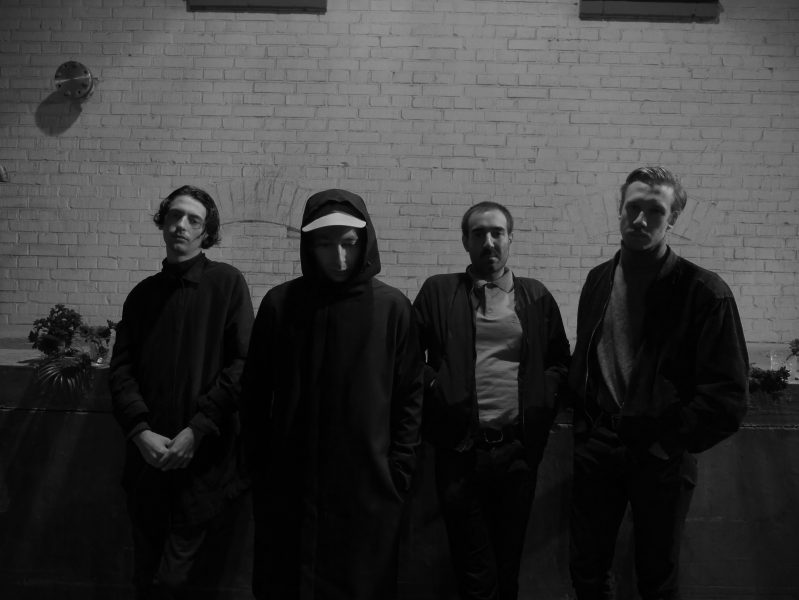 Malmö-based post-punk quartet RA say that they get their energy from "despair, loss, frustration and restlessness". This can certainly be heard in their doom-laden music, far away from the mainstream pop that Sweden so often is associated with. The band formed in the autumn of 2012, and in the beginning their sound was more psychedelic (just listen to the song 'Bloodlines' from 2013), before their sound transformed for their debut album Scandinavia (2015), which became a conduit for a lot of dark feelings.
Last year the band released the Then I Woke Up In Paradise EP, which once again shows change. The music is still sombre with a pulse of doom, but now there is less distorted anger and more focus. The change is confirmed by Simon Minó, vocalist and drummer of the band: "We left our rough punk sound and tried to explore another feeling, a more romantic feeling. We gave ourself time to think and reflect and worked more with the song structures."
The sense of focus is enhanced by the calculated synthesizer sounds and rhythms involved, especially on the track 'Oceans'. The song has now received an interesting music video, directed by the Venezuelan photographer and director Jennifer Medina, together with Simon Minó. The video shows people moving around in Stockholm night scenery, especially the metro system, and features the avant-garde artist and cyborg activist Neil Harbisson, who's been walking around with an antenna permanently attached to his head since 2004, and considers himself a cyborg.
Does it sound strange? Then you'd better take a look for yourself…