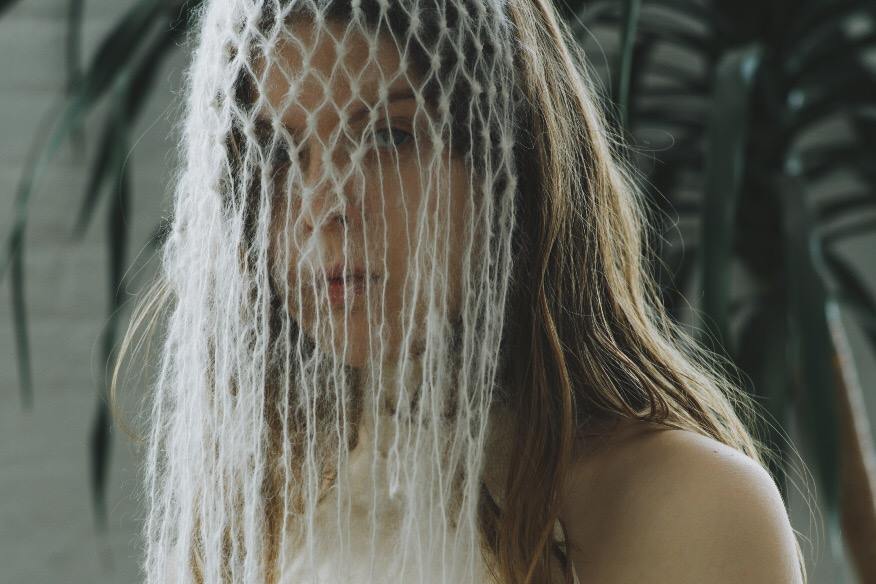 It should come as no surprise to anyone who's heard the music of Jófríður Ákadóttir, in any of its many guises, that one of the greatest female pioneers of avant-garde, experimental music, fellow Icelander Bjork, is a huge fan.
For several years now, the Icelandic music legend has stood full square behind Ákadóttir, endorsing her music, name-checking her during interviews and, when you hear a track as potent and disturbingly beautiful as 'Instant Patience', that support remains indubitable.
'Instant Patience' a song "of love, a triangle, a paradox", is the latest single to be released under Jófríður's JFDR moniker, a solo experimental pop music project she embarked upon in spring 2016.
This is a song that mines the deep emotional underbelly of love through Ákadóttir's trademark unorthodox lyrical wordplay, something with which she seems to have a fascination. The lyrics comprise words or phrases chosen carefully from personal love letters, which are like pieces of an aberrant jigsaw puzzle that rather than fitting tightly together, seem to hang on the dystopian chords of the instrumental. Flush with apparently random but doubtless deliberately chosen and meticulously placed Hollis-esque noises, bells, string effects and anxious panicky breathing, the track plays out across an extended three chord loop suggestive of an alien landing, until it climaxes in a glorious fusion of reverberating piano sequences, brooding percussion and glimmering synths.
Discreetly pieced together by co-producer Shahzad Ismaily and Úlfur Hansson – aka electronic musician Klive – this unsettling ode is, according to Ákadóttir "about randomness, connecting with someone, knowing you'll see them again, but that's the idea of instant patience — it's really a paradox, taking all meaning from the word patience and leaving the listener quite confused."
It is accompanied by an equally bleak black and white visual directed by American cinematographer Victoria Sendra and makes for both uneasy and compelling viewing.'Instant Patience' is from the album Brazil, which is out now via White Sun Records.