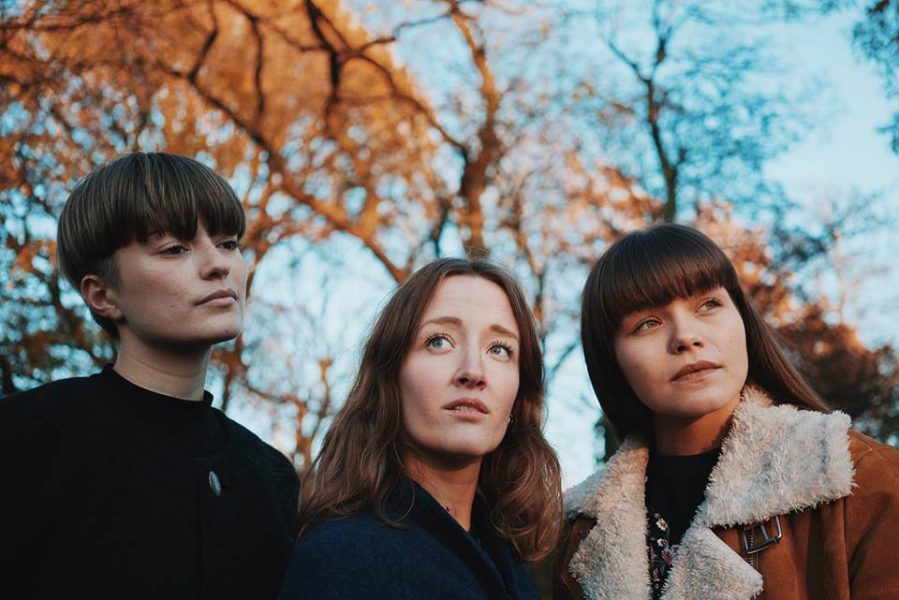 Some combinations in life are just meant to be: Wine and cheese, cheese and biscuits, Mac'n'cheese…you get the idea. Basically, anything and cheese. However, when it comes to vocal harmonies, you'll struggle to find anything that works better together than the voices of Eline Brun, Gøril Nilsen and Lill Scheie, an all-female trio from Norway, collectively known as I See Rivers. Based on the evidence so far, this trio have now set the benchmark against which all harmonies will be compared to in the future. Honestly, they are that good.
With music they describe as 'float folk', the band have made several festival appearances in their native Norway and their now adopted home in the UK, following the release of their first single, 'Loved Ones'. Since then, they have toured with Newton Faulkner, popped up at intimate gigs around the UK and spent time in Wales recording their debut EP, Standing Barefoot. The first single from that EP is the outstanding 'DA RAM'. Thankfully not, as the title may suggest, a song that involves shouting about male sheep, but rather an onomatopoeic take on the catchy-as-hell chorus that this song is based around.
With sincere lyrics and exquisite vocal arrangements, 'DA RAM' is, in short, a musical masterpiece. Showcasing the trio's stunning ability to utilise chords and harmonies to maximum effect, this is heart-melting music at it's very best. Comparisons to Sweden's First Aid Kit, or The Staves, are obvious, but not without merit. The band themselves list Sufjan Stevens, Fleet Foxes and Inge Bremnes amongst their influences, and it's easy to see why.
With an energetic video to accompany the single, you get some idea of how magical this trio are when they perform live. It makes you want to decorate your face, get your wellies on and dance around in a field, throwing caution (and any spare gardening tools you might have) to the wind. Quite what the significance of this is, we're unsure, but we can't stop watching it!
With upcoming UK shows in Liverpool and London to celebrate the EP release, you can get tickets here. In the meantime, feast your eyes and ears on the official video for 'DA RAM' below: