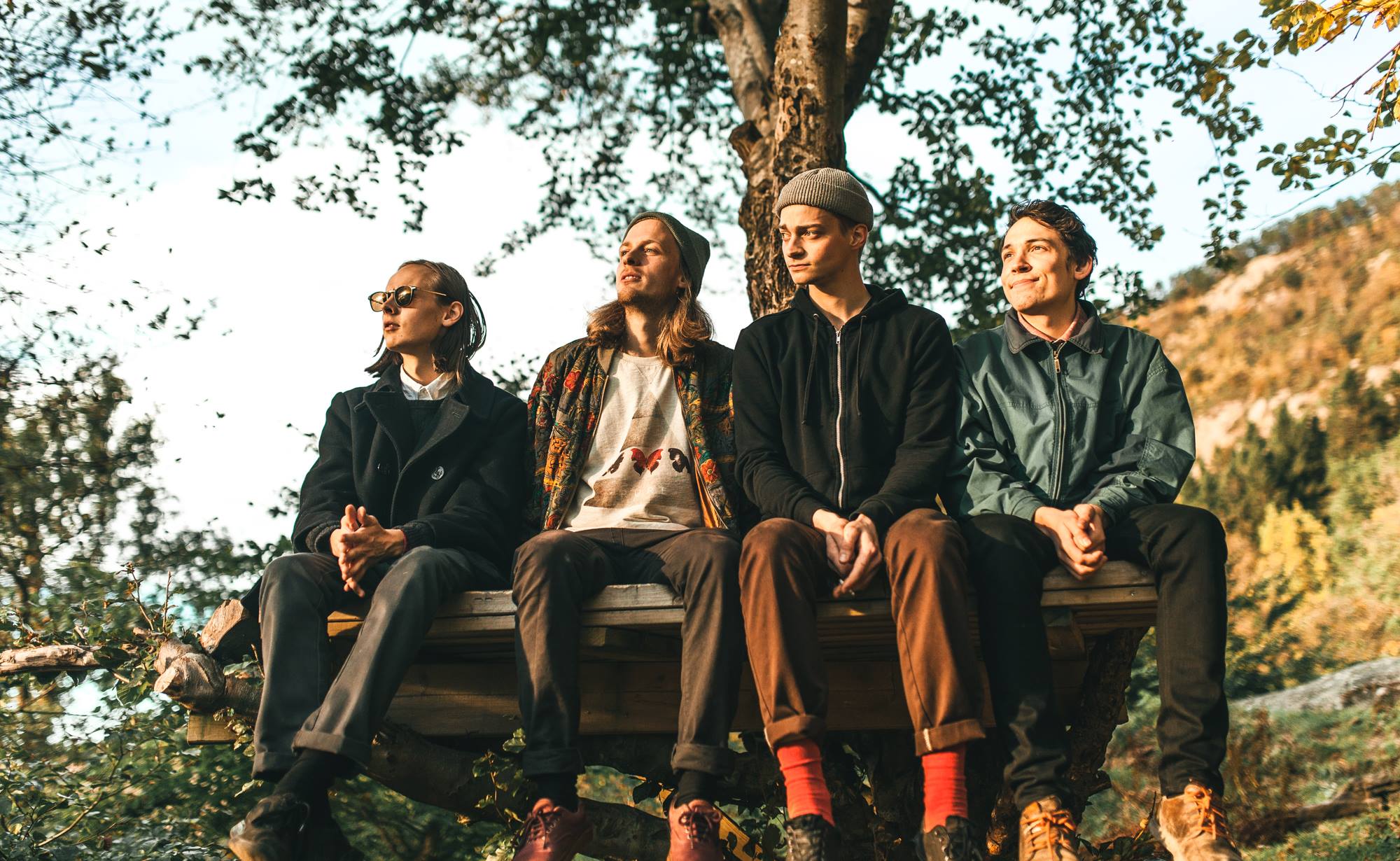 Photo: Gry Dahl
It's with great excitement that we introduce you to Great People today – a great new band from Norway, who are launching themselves with a GREAT debut EP!
The EP is titled Your Friends, and isn't due to be released until April – so we're thoroughly thrilled to offer you an exclusive stream of the EP today! You might spot a few familiar faces among the band's line-up, as the Oslo/Tromsø collective comprises members of Norway's Blood Forest Family – who also released a debut EP just a month ago!
Having steadily revealed a handful of tracks over the past year of so, the band are now firmly en route to establishing themselves as one of Norway's most exciting acts, and if their performance at Oslo's recent by:Larm festival is anything to go by, then their live stylings are set to be just as impressive as this majestic debut EP.
Your Friends offers up a heady mixture of swirling guitar lines that morph into sumptuous, harmonic chords, set alongside soft vocals and resonating basslines. There's something delicate and serene about the music heard throughout this EP, yet there's also a buoyant energy woven into the tracks, making for a vibrant, engrossing listening experience.
The Your Friends EP will be released via At Home Music on the 7th April 2017 – but ahead of that, you can hear each of the EP's five tracks right here! So dig in…