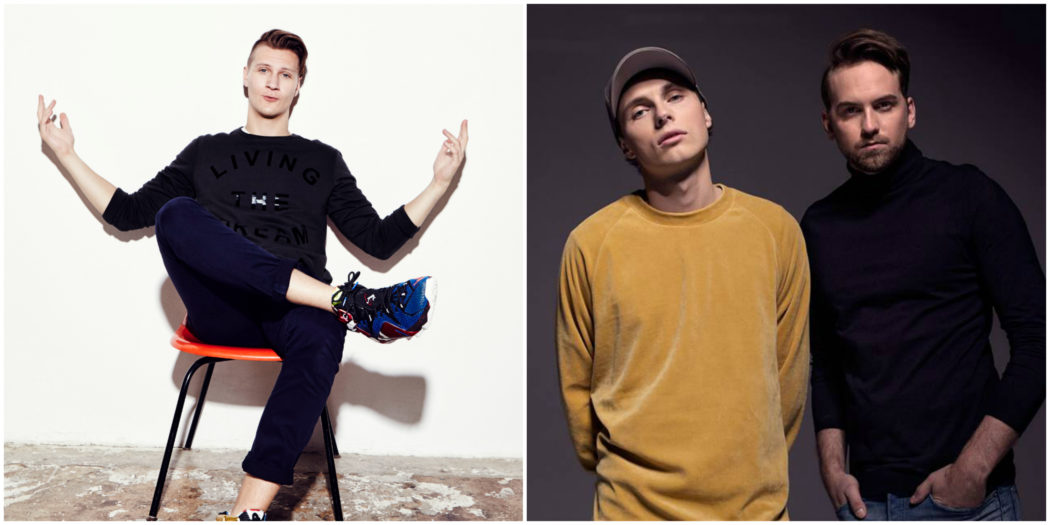 Matoma's world renowned tropical house tunes have taken him to a bunch of exciting places, including Coachella Festival, where he performed for the first time last year. It was such an influential experience that the Norwegian producer wanted to make a song about it, and with help from Canadian reggae-pop band MAGIC! and American rapper D.R.A.M., he made it happen with 'Girl At Coachella'!
Unlike previously featured tracks like 'All Night', 'Love You Right' and 'Take Me Back', 'Girl At Coachella' takes a step away from Matoma's signature tropical house sound and in more of a reggae-infused direction, which makes it the perfect anthem for your summer outings!
Following last year's 'Daydream' and 'Lay It On Me' with Ina Wroldsen, Norwegian EDM duo Broiler return with an unexpected collaboration on their new track 'Amazing', a reworked version of the title track from Kurt Nilsen's latest album. Nilsen is best known for his pop-country music and timeless Christmas album from 2010, so this new collaboration is a pleasant surprise with Broiler's delicate, piano-led EDM production suiting Kurt Nilsen's crystal clear voice perfectly.
'Girl At Coachella' and 'Amazing' are among the latest tracks to be added to the Trenda: New Nordic Pop playlist, where you can find the hottest pop tracks from both new and well-known Nordic artists!