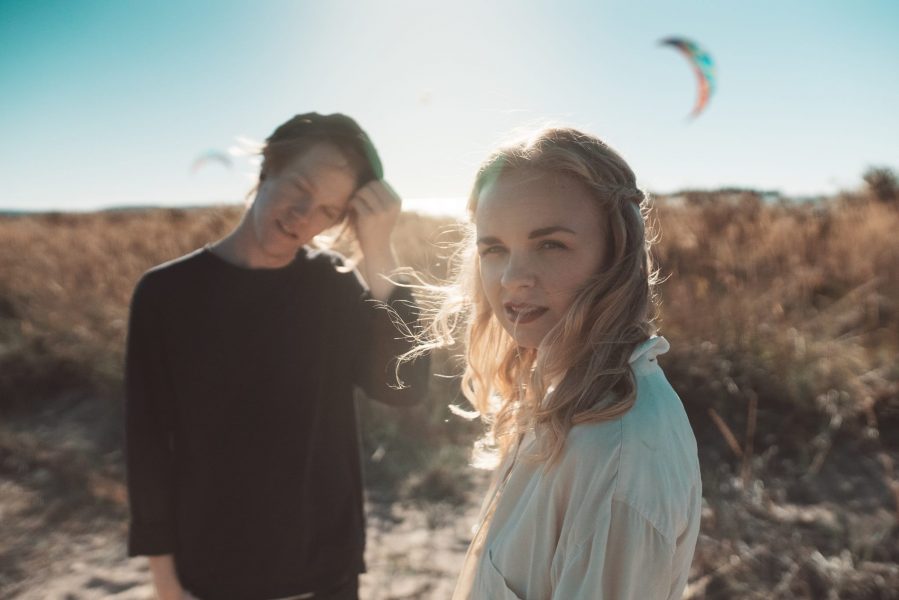 Photo: Juho Länsiharju
"I'm a royal, I'm a royal in this rotten town", sings Maaria Nuoranne in a chorus that trots lightly ahead to electronic rhythms conjured by producer Ilari Heinilä. Together they form White Balance, an electronic pop duo from Helsinki whose new single is called 'Girl' and has a feeling of airiness in the tones, which supports the gentle voice of Maaria very nicely.
The song seems to be about a girl wanting to break out of whatever community she feels trapped in, where there are "girls sinking into tears, boys fighting old fears, always looking for a way out". Certainly a familiar story among youth in small towns and neighbourhoods around the globe. Sometimes we need to see new places, meet new people to understand who we are and what we are capable of. In the press release the band says that "'Girl' is our anthem to those who dare believing in their instincts, despite faltering sometimes".
'Girl' is the fourth song released to the public by the duo, but the third to come through the label VILD recordings. The previous single 'Home' was noticed by Ja Ja Ja Music, but before that there was 'Hunter'. Their first ever release however was a music video for a song called 'Flock', which came out independently in 2015. Compared to these three, 'Girl' feels like their lightest song yet.