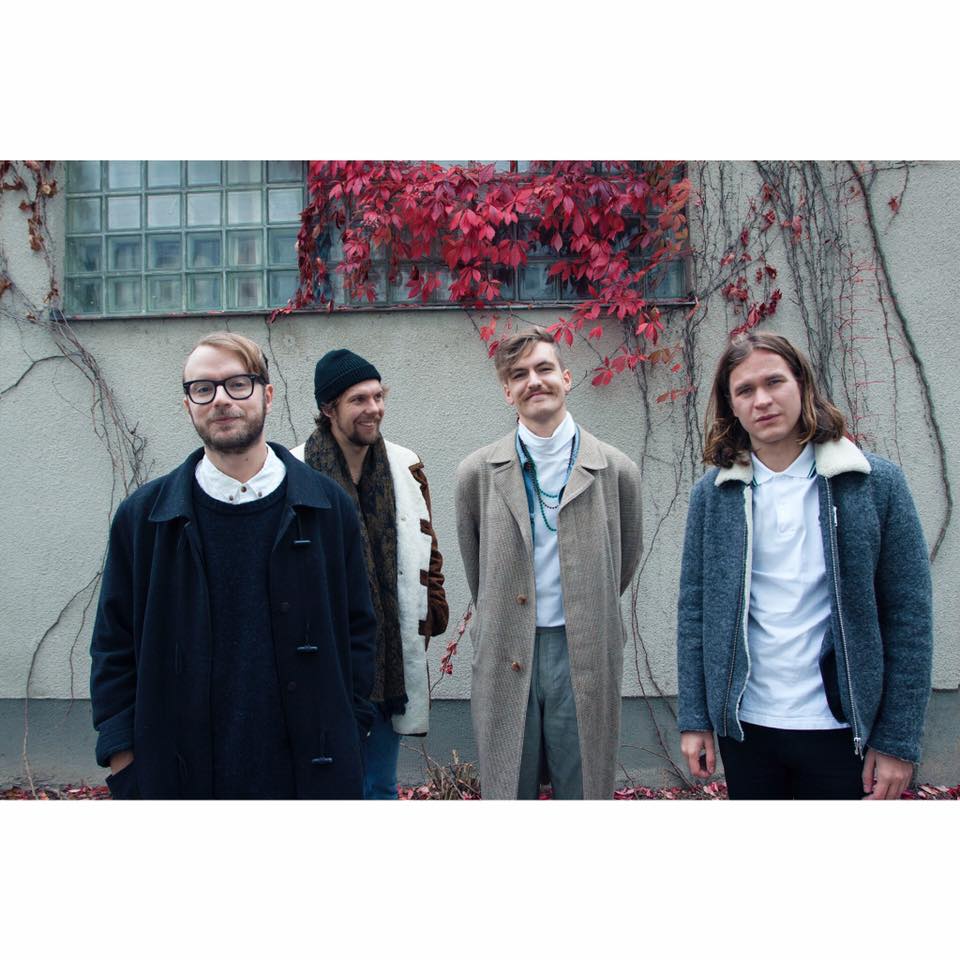 Swedish alt-pop band Simian Ghost go full on disco in their new ebullient tune 'Stop Moving'! It is filled to the brim with smooth, melodious bass lines, throbbing, solid drum patterns and lush, daring guitar rhythms. Subsequently adding bright, playful vocals with some subtle electronic effects to the mix, makes the song an instant hit. At first the title sounds puzzling as it totally contradicts the bustling, positive vibe of the song – but when digging deeper into the lyrics, it all makes sense. The commendable message is to forget the pressure of perfection and just give in to a well-meaning stranger on the dancefloor.
Just as 'Stop Moving' is filled with exhilarating build-ups, Simian Ghost has also grown gradually bigger as a band. It started out as a solo project by Sebastian Arnström, then it became a trio and recently they added bassist Wilhem Magnusson as their fourth member. A very clever decision, you'll find, as it gives their characteristic and beloved, dreamy sound a bit of renewed freshness, marking new musical directions for the band.
'Stop Moving' is the second single from Simian Ghost's eponymous, forthcoming album, which will be out via Heist Or Hit.