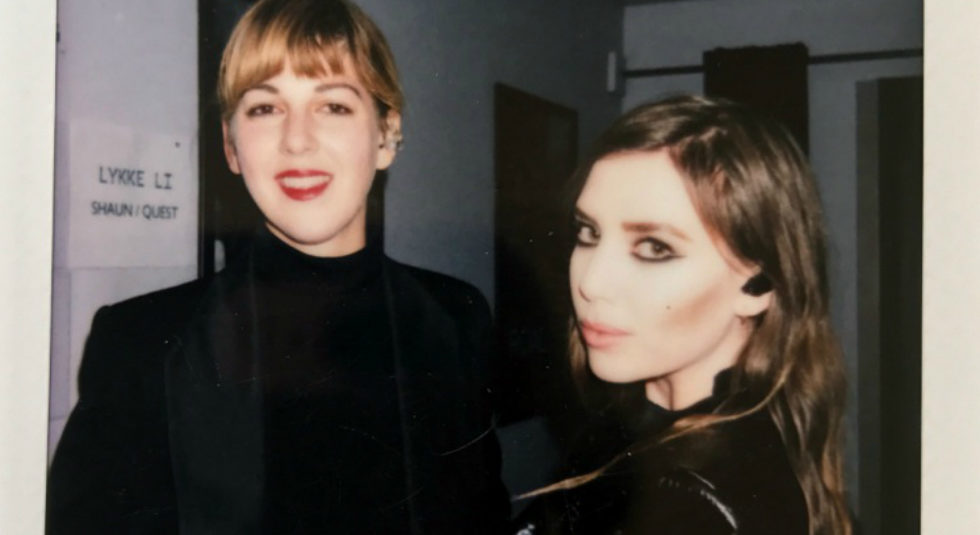 Stockholm-based artist Kicki Halmos has played in the electro-pop band Masquer and collaborated with multiple other artists throughout the years – she has even been part of Lykke Li's touring band. Finding herself in a creative crisis, however, she needed a bit of fresh air. She went to Berlin for a few months and with the inspiration she found there, she created her new song, 'Birds' as a solo artist under the name Kiki. This incredible a capella version of it featuring the heartfelt singing from fellow Swede Lykke Li will touch you and be your emotional cleanse.
Lykke Li's most remarkable trait might be the delicate melancholia that is ever present in her singing, and her mesmerising "Nordic noir" vibe is certainly also why her voice fits so perfectly alongside Kiki's on 'Birds'. Looking back at a failed relationship can be one of the toughest and most heart-wrenching things to do: "And with every heartbeat our love was so bittersweet. I don't wanna fall out of love" they sing with an aching tone. The all too relatable sadness and vulnerability is captured within clear voices filled with pure emotions. Despite the rather depressing closing message: "I'll always be afraid of love", 'Birds' captures the hardest step towards what will eventually be the recovery from all the hurt and self-doubt.
'Birds' will be featured on Kiki's new EP called Bittersweet which will be released on April 21st through MSQR Records. Until then you can listen to her blue, yet therapeutic a capella version of 'Birds' below – you might shed a tear or two, but it is simply too beautiful to miss.