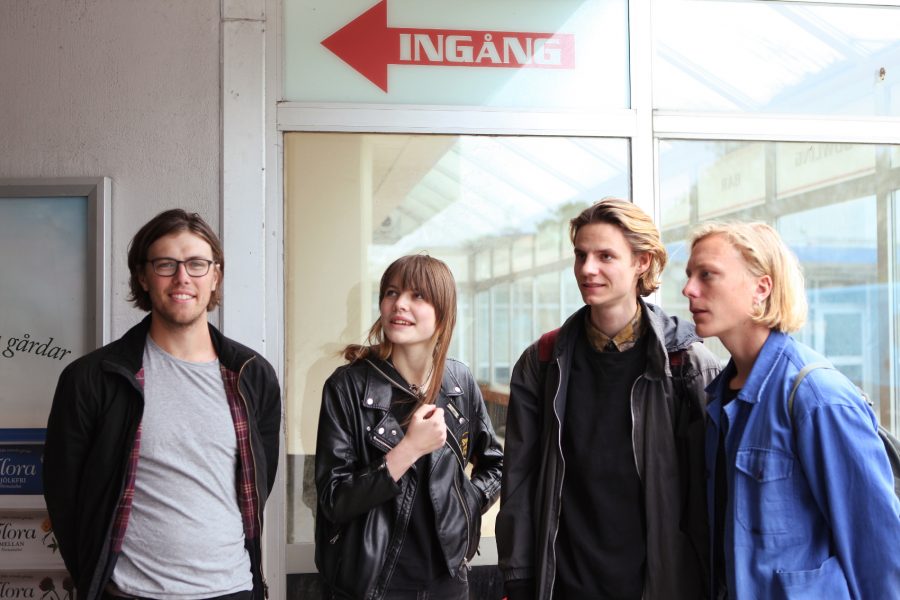 Photo: Petter Dahlström Persson
Malmö-based quartet Hater released their debut EP this summer, opened for their compatriot inspiration, The Radio Dept. and recently played at the Swedish festival Where's the Music? 2017. They have received a lot of attention and their new contagious single 'Cry Later' also portends a coming break through before long!
'Cry Later' is a forceful wave of dynamic, pleasant sound explosions. You get the sense that Hater simply can't keep the power contained any longer after the short guitar intro. The release starts with a sweeping burst of energy when the intensive drums and a smooth bass are introduced. They dash excitedly away and play along with the characteristic arpeggiated chord progression of the guitar. The thoughtful, clear and composed voice of singer Caroline Landahl balances the track and gives the song an emotional dimension.  Later some keyboard details and expressive, slightly distorted guitar sounds are added giving the song more rough edges. It is really a vigorous, retro-sounding and very cool song, which is uncompromisingly determined to get into your brain and be your new musical addiction.
'Cry Later' is the third single from Hater's upcoming LP You Tried, which will be released on March 10th through PNKSLM Recordings. Knowing this will certainly give you status of being the connoisseur of cool music among your friends, so you better make a mental note of Hater. Listen to their vividly punchy 'Cry Later' below – you won't regret it!