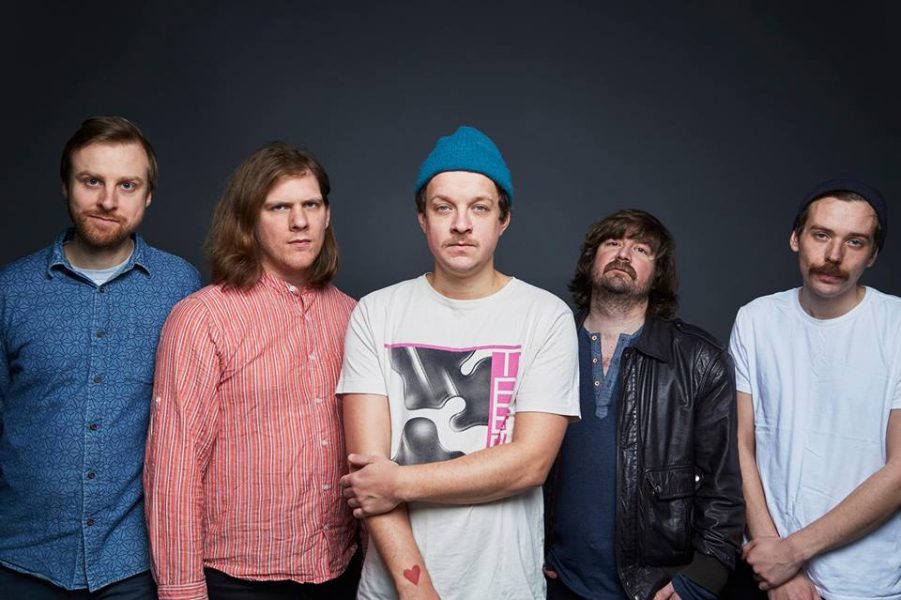 Photo: Øystein Grutle Haara
Light-hearted tropical psychedelia is served up by Bloody Beach, as the Bergen based five piece's newest single 'You'll Be Fine, Sister' falls perfectly into their genre jungle of masterpieces.
Bloody Beach deliver and they deliver well. We're almost a bit amazed by how they constantly produce music that makes you happy, and the song itself is both snappy and joyful. It bears a striking resemblance to old-school indie vibes, playing with afro beats and surf, the song is exotic – almost a surprise considering their heavy rainy hometown. However! We're not complaining as the songs makes us long for longer, brighter and warmer days where we do nothing other than dance to this.
'You'll Be Fine, Sister' is the first song from their forthcoming album Boys which is scheduled for release on May 6th by Brilliance Records. Have a listen below!