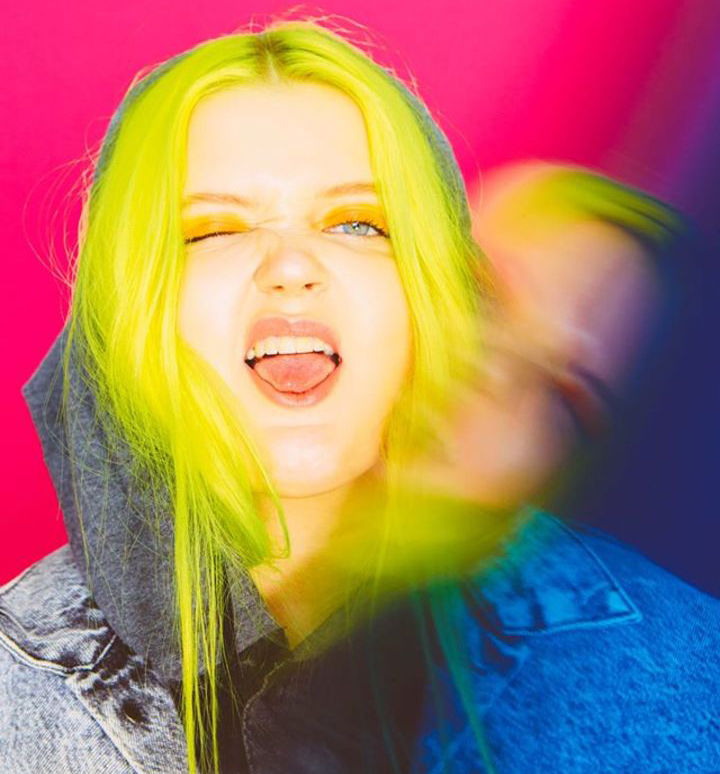 Photo: Alexandra Gavillet
True to form, after two consecutive days of sunshine this week, people up and down the UK are scrambling around in their wardrobes to dig out the shorts and flip-flops they haven't worn for months, making the most of any opportunity to top up their Vitamin D levels. And thanks to Finnish born Alma-Sofia Miettinen, known to you and me as ALMA, we now have the perfect song to get us in the mood for the arrival of summertime, in the form of her latest single, 'Chasing Highs'.
Hotly tipped as one of our Finnish 'artists to watch' in 2017, ALMA has had chart success in her native Finland with previous singles 'Karma' and 'Dye My Hair' both charting in the top ten, and is also making waves in Germany following a successful collaboration with DJ Felix Jaehn, providing vocals on the scorching single, 'Bonfire'. She released her Dye My Hair EP towards the end of last year and played a sold out show at the Jazz Cafe in London, curated by Annie Mac, last week. Plenty for this 20 year old to shout about already, it would seem.
But, showing no signs of slowing down, ALMA serves up 'Chasing Highs' – a breezy, tropical-pop tune so packed full of summertime vibes that you'll need to be wearing sunglasses just to listen to it. With an infectious chorus to match and delivered with all the attitude you might expect from an artist currently sporting Neon yellow/green hair, this single shows that ALMA is not just capable of chasing highs, but of catching and overtaking them.
Released on the 23rd March on Universla/PME records, have a listen to 'Chasing Highs' below: