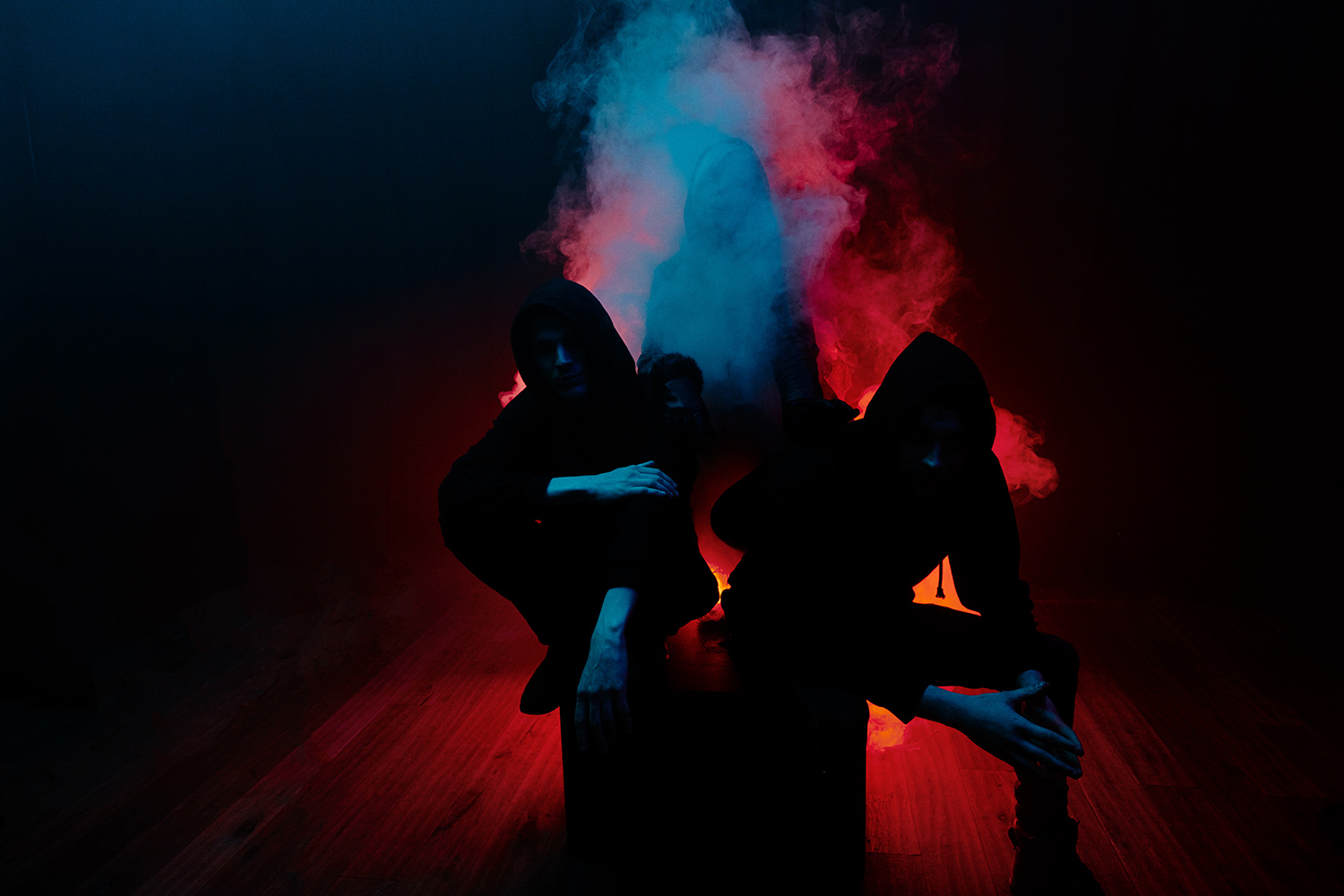 If you've got an ear to the ground when it comes to the music of Iceland, then chances are you're super excited about aYia. If not, you will be soon! Here at Ja Ja Ja we're definitely super excited about them, which is exactly why we invited them to play both our London and Berlin club nights!
When performing at our upcoming club nights, the Icelandic trio will, we assume, not so much arrive in the usual fashion, but simply materialise from another dimension directly onstage at the time they're due to play. Anyone who's caught their live performances so far speaks of them in reverential tones, so this is not a show to be missed – tickets for Ja Ja Ja Berlin are available now – just €5 for Ja Ja Ja members (sign up here to receive your discount code by email!) or €10 otherwise.
Ja Ja Ja Proudly Presents:
Sandra Kolstad | Mikko Joensuu |  aYia
+ DJ KIVI
Wednesday 12th April – 8:00pm 'til late
FluxBau – Pfuelstraße 5, Berlin
Facebook Event
For those that haven't met you yet, could you please introduce yourselves – who are you, where are you from, and how would you describe what you do?
We are aYia, we come from the dust in space like everybody else on planet. We do weave string air music into sphere luring into future.
You were one of the most talked about acts at last year's Iceland Airwaves festival, and deservedly so! What can our Ja Ja Ja audience expect from your live performance in London?
Maybe something that hovers.
You recently released the brilliant track 'Ruins' – can you tell us a more little more about it?
Yes, please listen to that while maybe sailing off a cliff.
What is the aYia songwriting process like? Do you start with a seed and develop it together in a studio? Or do you each work on ideas separately first?
The voice starts humming steps into black box, writes words sings them in melody into mic dances. The hood & gluer make soundscape take it to fly.
The two tracks we've heard from you so far have both been released via the fantastic Bedroom Community label as a part of their HVALREKI one-off releases – will you be working more with them in future?
The future is unknown. That bedroom is super nice.
Vocalist Ásta Fanney Sigurðardóttir is also a poet, and it's clear that lyrics are an essential component of aYia's music – can you tell us more about how it feels writing words intended to work with music? Is the process more challenging?
Poetry & music is very similar, just different limb from the body of art. They all flow blood to the centre of things. Every word from one blood vein must be in lip harmony with sounds, otherwise magic won't work.
You appeared almost out of nowhere with 'Water Plant' last year, but you sound so accomplished it feels like you're all old-hands at making music – have you worked on other things before, either together, as solo artists or in different bands?
Yes, all of the above. The hood and gluer both are in different bands, the voice is also solo. Old hands we have, some say souls have stayed here for a thousand years, change body.
Was there a shared point of inspiration which brought aYia together to make music? If not, would you say you've found one in the process of working together?
Coincidence brought us together. Wanted to make in-car drive music through the night, make void space to forget and understand.
Do you have any good new music tips to share with us? (Icelandic tips are particularly welcome!)
Gyða Valtýsdóttir, Gangly, JFDR, Aron Can, Úlfur Hanson
And finally, what does the rest of the year hold for you?
Sorcery.