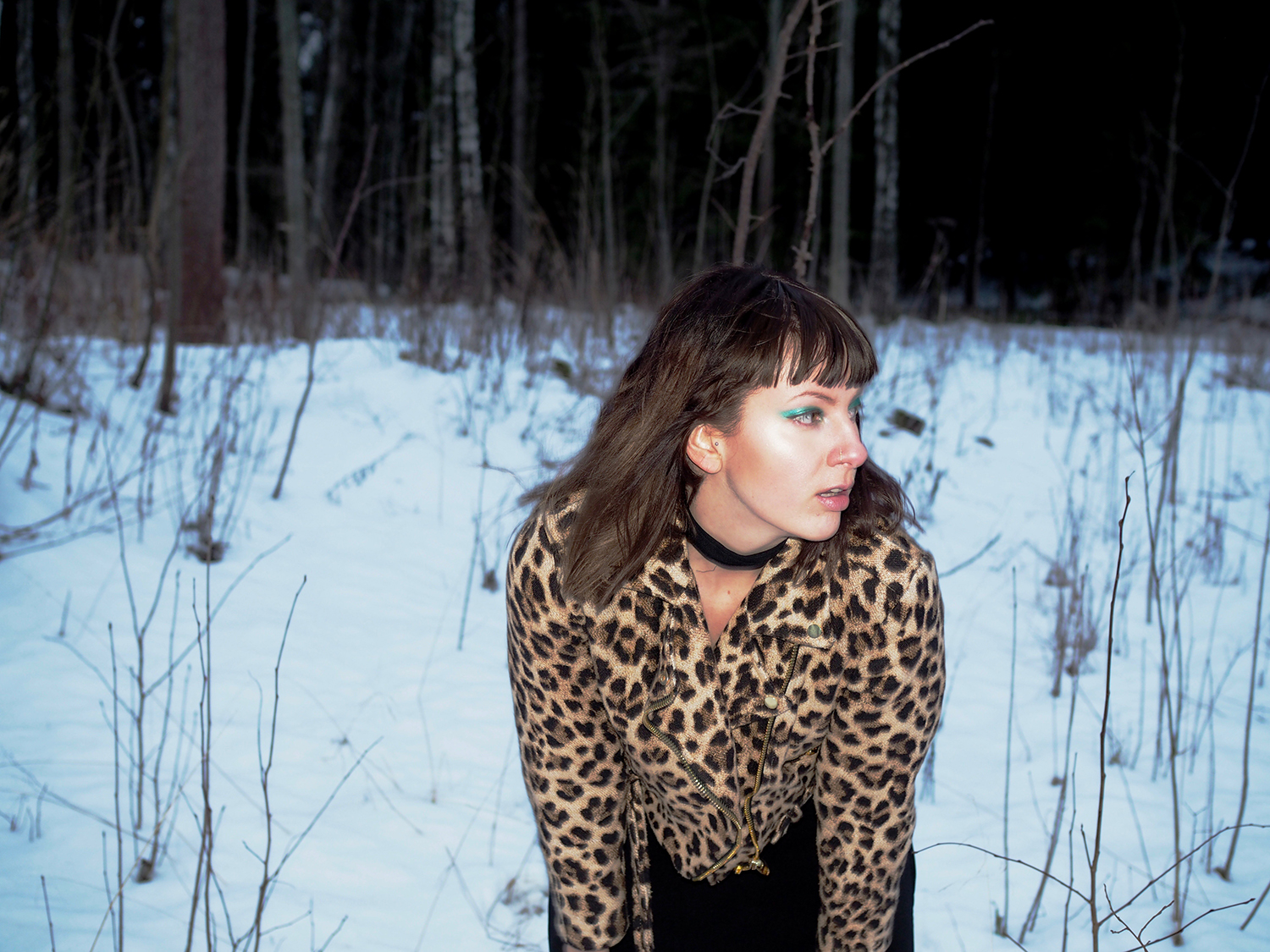 Ever since Ronya dropped her phenomenal track 'Flame' back in 2014, we've been hoping and praying that the Finnish songstress would come and join us at Ja Ja Ja…
Well guess what folks, that time has arrived, as Ronya will be performing at The Lexington in London on Thursday 30th March, when Ja Ja Ja teams up with Brighton's Great Escape Festival for an extra special show! Ronya will be joined by Danish electro-pop promise Soleima and mysterious Icelandic newcomers aYia for what's sure to be a fantastic show.
As we're teaming up with The Great Escape this month, we've got a special competition running – each person that buys a ticket to this month's show will be in with the chance of winning a pair of tickets to The Great Escape Festival in Brighton!
Find more info about the competition here, but in the meantime, let's get to know Helsinki based vocalist and songwriter Ronya better as she shares a photo diary with us ahead of her hugely anticipated performance!
Ja Ja Ja x The Great Escape Proudly Present:
Soleima | aYia | Ronya
Thursday 30th March 2017 – 7:30pm 'til late
The Lexington, Pentonville Road, London N1 9JB
Thanks so much for joining us! For our Ja Ja Ja friends that might not have met you yet, can you please introduce yourself?
My name is Ronja Gullichsen, also known as Ronya. Born in Ekenäs, Finland. Half Finnswede half English with a bit of Norwegian blood.
We'd love to hear about what you've been working on lately – what's inspiring you and what's on your mind at the moment?
Lately I've been working on new songs in Helsinki, Stockholm and Berlin. I've met & worked with some amazing people and made some hopefully (don't want to sound too pretentious) amazing songs! I usually think of one of my shitty ex boyfriends when I write. It's really great. I'm sitting on endless amounts of different "what it's like to date a dickhead"-scenarios to draw inspiration from. I'm kind of thankful for them actually. It's all about giving back!
I've also started a podcast with my friend Taika (Taika means magic in Finnish, how awesome is that). It's called A Lady Never Tells but we actually *cough cough* DO tell, it's about everything from sex to love to feminism, work, annoying ex-boyfriends, mental health and so on! It's been super fun and inspiring and also great therapy, completely free of charge! Unfortunately it's in Swedish…
We're also VERY excited to have you join us at Ja Ja Ja in London, so what should our audience expect from your performance there?
Me too!! I'm so happy to a) play in London for the first time and b) play some of the new songs I've been working on!! The audience can expect a clubby r'n'b vibe with a lot of pussy power. The audience will be my live guinea pigs as I'm curious to see how they react to the new songs and which ones they like the most!
Can you tell us a bit about your photo diary? What was going on the day that you made it?
I had a few days of interesting stuff going on that would have been awesome for this diary, but then life came along and said HEY!! LET'S MAKE YOU SICK AND DISGUSTING!!
So I decided to show just that. Because hey, that's life!
And finally, what do you have in store for the upcoming year?
This year I'm releasing new material, but I can't speculate any further concerning when and how and what. Ok it will be music. That much I know. And it will be dope!! So hold tight ♡
Photo Dairy: A Day In The Life… Ronya
Welcome to an (un)eventful day in the life of a sick artist. And by sick I mean the snotty kind, not the "omg she's so sick dude"
09:00: Here's me having breakfast getting ready to NOT go to my studio session.
ACCOMPLISHMENTS SO FAR: NONE.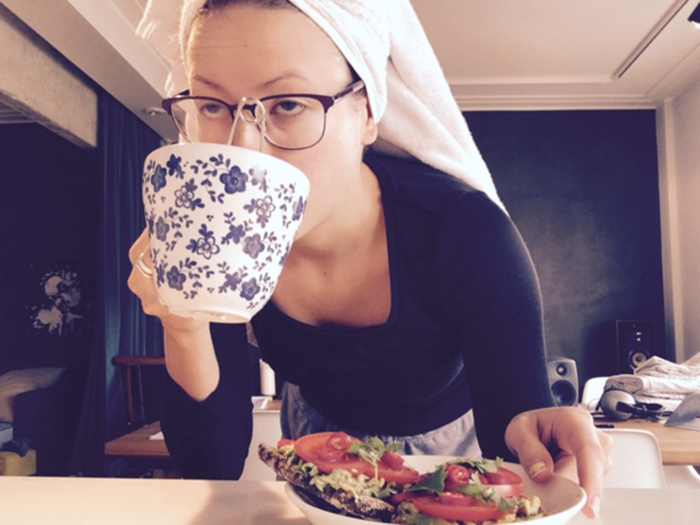 13:00: Here's me NOT going to my meeting with Livenation.
My hair has taken on a life of its own post-shower making me look like a rocker from the 80's.
ACCOMPLISHMENTS SO FAR: MADE THE BED.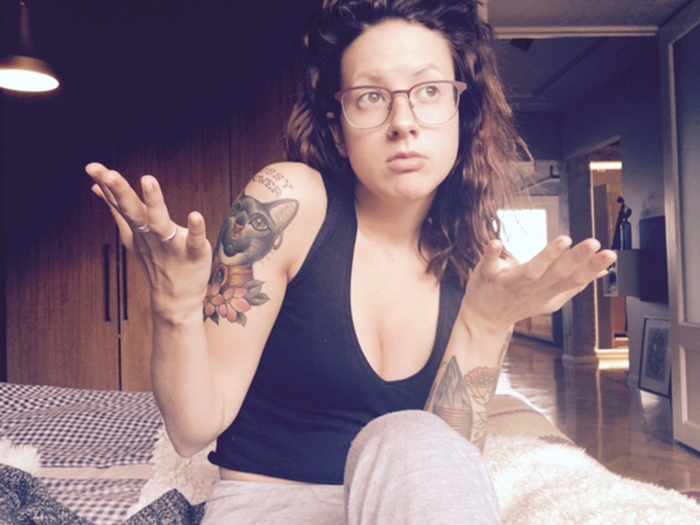 16:00: Here's me looking out the window, thinking about the meaning of life. Why life? Why you do dis?
Why can't I be outside playing with the other kids? I promise to take vitamin D and B12 and be nice from now on, I promise!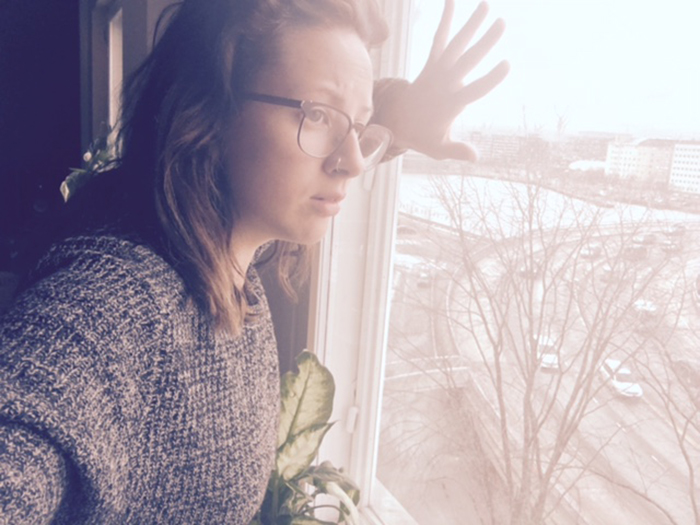 18:00: YAY I got to go and play with the other kids!!
This is me drinking tea trying to hide my clammy excuse of an existence. I don't know these people.
Just kidding! This is my second livingroom-ish, Piecenlove. That's my sister behind me and her boyfriend to the left. I feel really sorry for her sometimes.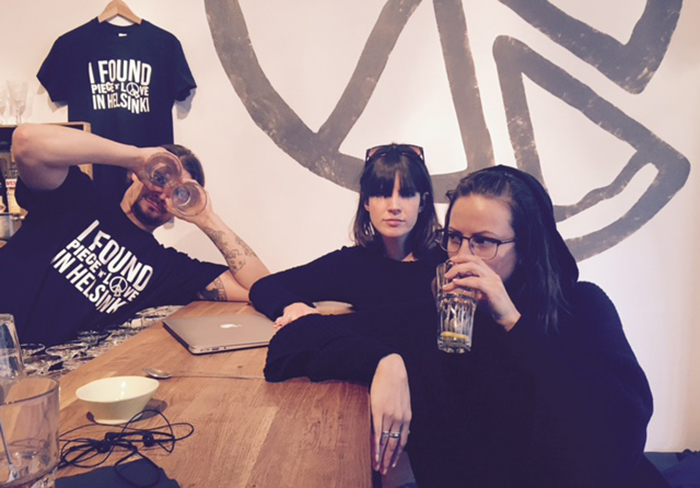 23:00: Now for the 555004th episode of Project Runway.
I feel like I could design a runway collection now.
Tomorrow we're recording another episode of A Lady Never Tells and I'm performing at a fundraiser event. Let's hope I can do that snot-free. Although I don't mind the sexy husky voice for the podcast. Goodnight peeps! I'm out.