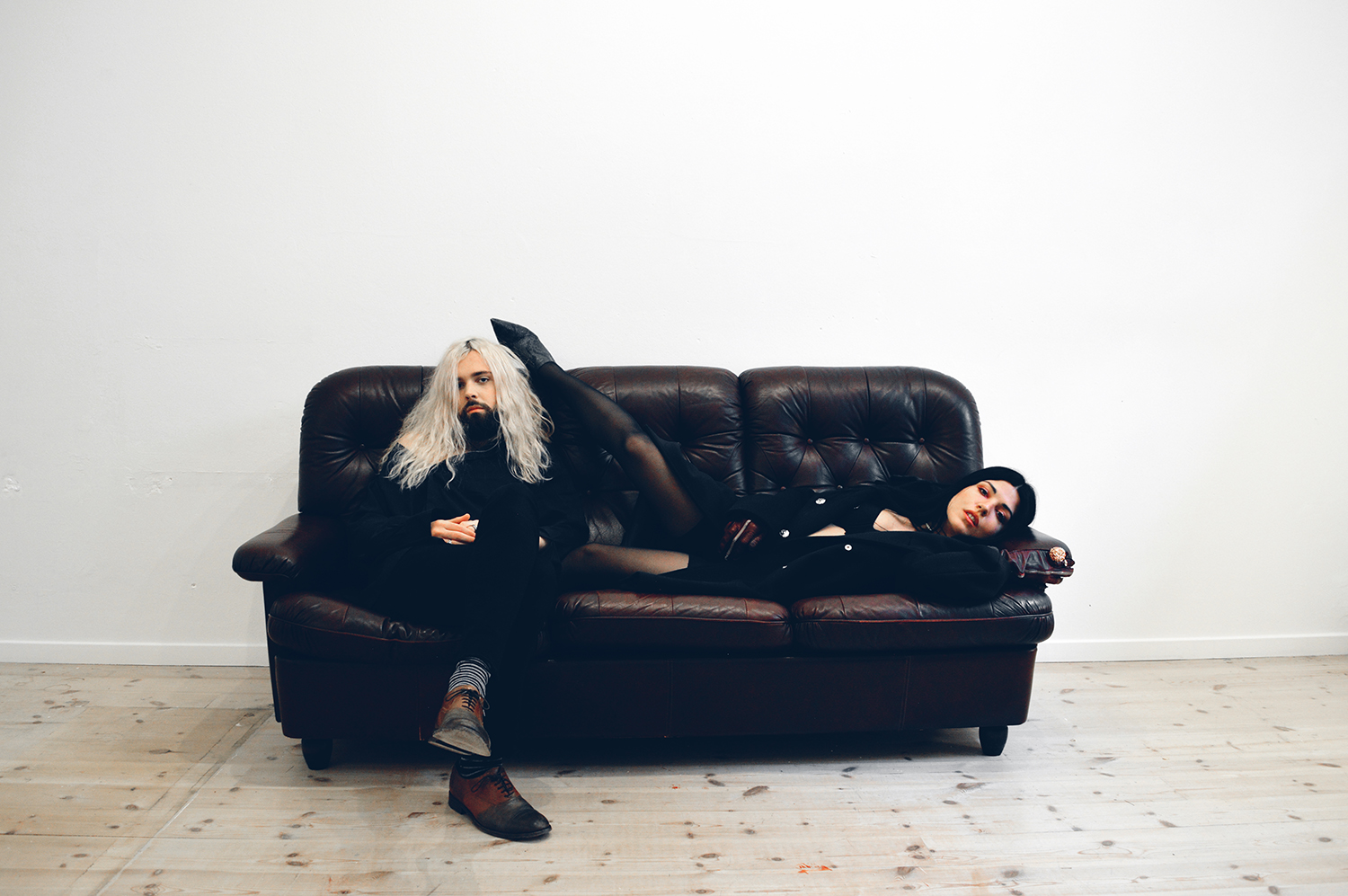 As we count down the days until the first Ja Ja Ja Berlin show of 2017, we catch up with Swedish/US duo Flora Cash…
The year has gotten off to a busy start for this Stockholm pair, who have released 2 tracks as well as news of an upcoming album since the new year! Now, we're totally thrilled and delighted that they'll be joining us at the Ja Ja Ja Berlin show on Thursday 9th March, alongside Norway's Amanda Delara and Finnish outfit Teksti-TV 666!
Read on to find out more about Flora Cash's background, influences and the stories behind their songs – and make sure to join us at FluxBau for the Ja Ja Ja show! Tickets for Ja Ja Ja Berlin are available now – just €5 for Ja Ja Ja members (sign up here!) of €10 otherwise.
Ja Ja Ja Proudly Presents:
Flora Cash | Amanda Delara | Teksti-TV 666
Lord Pusswhip – DJ
Thursday 9th March – 8:00pm 'til late
FluxBau – Pfuelstraße 5, Berlin
Facebook Event
Spotlight Interview
For those that haven't met you yet, could you please introduce yourselves – who are you, where are you from, and how would you describe what you do?
Cole: I'm from Minnesota and I make music.
Shpresa: I'm from south Sweden and I make music.
Your latest single 'Nothing Lasts Forever (And It's Fine)' landed just a few weeks ago, so can you please tell us a bit about that song – where did it come from, and what was the process like for bringing it to life?
Shpresa: We wrote 'Nothing Lasts Forever (And It's Fine)' this past summer and it actually started with an instrumental Cole put together. I overheard it while I was making myself something in the kitchen and I just started singing something. Cole overheard me singing what would be the chorus, 'Nothing lasts forever, and it's fine… oo hoo it's life… Say you're never ever satisfied…" which pretty much came to me completely written and he really loved it; he got really excited by the melody. So we recorded the idea and then sat down a few weeks later and wrote the verses together. It's very much a song that describes scenes and feelings from our own lives.
And how about the story behind the flip-side track 'The Bad Boys'?
Cole: It probably seems counter-intuitive but 'The Bad Boys' actually came as a result of my losing my grandmother this past December, right before the new year. She was like a second mother to me and I was as much a son to her as a grandson. It was a really hard loss and in some ways 'The Bad Boys' is about her and her stubborn, rebellious, loving spirit. On the other hand, the song is also very much about Shpresa and I. It's a song about 'breaking through' in any context and having a skin thick enough to weather whatever.
And what about your musical backgrounds? Who are some favourite bands and artists that you bond over?
Shpresa: The funny thing is that where our musical taste overlaps the most is in 90's and early 2000's pop music. We have a lot of nights where we just sit together at the computer with headphones on and listen to all these hits from that time. It puts us in touch with our pasts and reminds us how timeless music can be. Beyond that we each have our different tastes that compliment each other and help us bring different things to the writing. Some of Cole's favourites and early influences include Sufjan Stevens, Radiohead, The Verve, Death Cab For Cutie, Iron And Wine, while some of mine include Antony and the Johnsons, Jeff Buckley, Damien Rice, Whitney Houston, Michael Jackson.
Where are some of the best places for you to find inspiration? Is there a certain setting that you guys find to write your best music?
Cole: Our inspiration really comes randomly; there's no one place or situation or context that suits us best. When inspiration strikes, it can really come in any form and at any time.
Your history together involves a lot of travel and exploration – do you think this is a big feature of your sound, or your approach to making music?
Shpresa: Definitely. Exploration is a key part of what we try to do with music; exploring our own ideas of uncharted territory.
And we've heard that your album is due to land in April! Can you reveal any more about it?!
Cole: We're really satisfied with this collection of tracks. The main thing we can say about it is that it will cover a really wide range of emotion and take people a little deeper into where we're coming from.
We're very excited for you to join us at the upcoming Ja Ja Ja club night in Berlin! What should people who are coming to the show expect from Flora Cash live?
Shpresa: We're really excited to join you as well! And very much looking forward to seeing the other acts. People should expect to hear some of our older tracks and some as-yet-unreleased stuff from the new album.
Do you have any good new music tips to share with us?
Cole: Yeah! A friend of ours and fellow Stockholm artist, Simon Zion. He just released a new EP and we're really digging it!
And finally, as well as the album release, what does the rest of the year hold for you?
Shpresa: We're going to be opening for Swedish artist Miss Li in April; once in Gothenburg and then the next day in Stockholm. After that we'll go to the US (LA, NYC and Minneapolis) for a showcase/radio tour and to shoot a couple of music videos. We're also finishing up talks to do a couple of festivals this summer but we can't comment on which until they're confirmed. Other than that, we'll be, as always, writing a ton of new music.