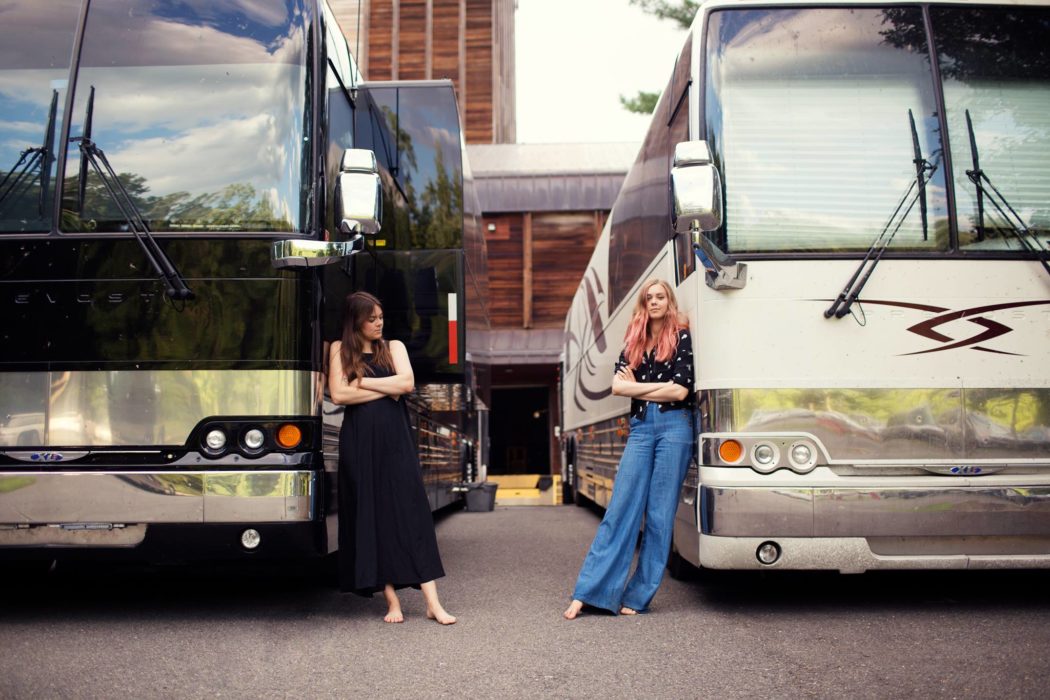 First Aid Kit share a fiery track entitled 'You Are The Problem Here', an emphatic protest song highlighting injustices again women.
Johanna & Klara Söderberg are more commonly known for their Americana-tinged ballads, intricate vocal harmonies and poetic lyrics – but this latest offering shines a completely new light on the pair, as they reflect upon inequity, specifically relating to violence again women and the subsequent punishments that perpetrators receive.
Of the track, First Aid Kit state:
"'You Are the Problem Here' isn't a typical First Aid Kit-song. It's angry and direct. It's a song written out of despair. After reading about yet another rape case where the perpetrator was handed a sentence which did not at all reflect the severity of his crime we felt upset and vengeful. We were, and are, sick of living in a society where the victims of rape are often blamed for the horrible thing that has been done to them. Our message is clear and should not be controversial in the least: if you rape, you are the problem. Alcohol is not the problem. So called "youth culture" is not the problem. You are. And you always have a choice."
The song was revealed on the 8th March, International Women's Day, which was marked here at the Nordic Playlist with the help of Icelandic musician Lay Low who highlighted some of her favourite women artists in the region at the moment.
The First Aid Kit sisters have been hinting at new music to come over the past few weeks, with pictures appearing on their social media pages sharing sneak peeks of them recording their upcoming fourth album – so stay tuned as we bring you their latest news as it arrives. In the meantime, take a close listen to the important message behind their latest single below.