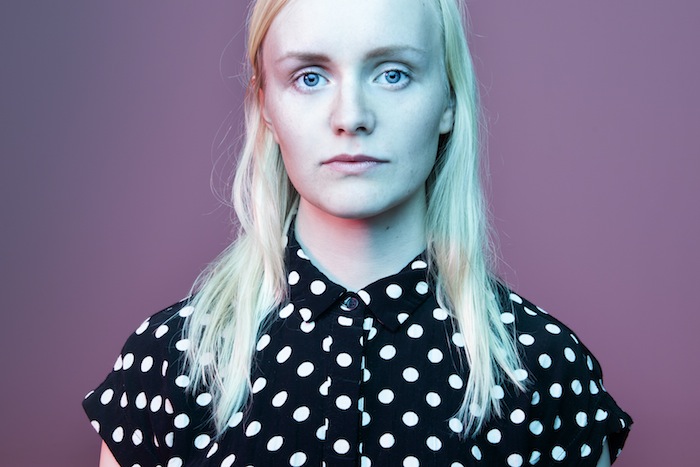 Photo: Heta Saukkonen
At the beginning of March the annual by:Larm festival takes place in Oslo, and during that event the winner of this year's Phonofile Nordic Music Prize is set to be announced. One of the nominees this time is The Hearing, a one woman orchestra from Finland whose real name is Ringa Manner. She released her sophomore album Adrian in April last year, but it seems it's still a source of releases. The fifth track from the album – 'Too Happy' – is now available as a music video.
We don't know if the video is a celebration due to the nomination, but the song sure is about happiness. There's a twist though. It's more about losing sight of things because you are too happy, or as the lyrics go: "You make me so happy that I lose all the angles and become uninteresting, and worst of all, I don't mind."
The track is a certified The Hearing-song with that certain sense of controlled disharmony. This includes ominous synthesizer-sounds and Ringa's confident singing style which at first might feel arbitrary, but is in reality calculated. Quite beautiful, to tell you the truth.
There is also news of a coming third album by The Hearing due later this year. It follows the same naming pattern of earlier releases and will be called Demian, just like the first two are Dorian (2013) and Adrian (2016). All album names are inspired by books that Ringa has read. According to an interview on the Finnish radio station Basso, the coming album is named after the mysterious character Max Demian by German-born Swiss novelist Hermann Hesse, and the first album gets its name from Dorian Gray, the famous character by author Oscar Wilde.
The second album is called Adrian after the protagonist Adrian Healy in the book 'The Liar' by British writer and actor Stephen Fry. Ringa was so taken by Adrian in the book that she decided to write a song about him, but later she decided that one song would not be enough. If you've read it, maybe you can pinpoint to what 'Too Happy' might be referring.